20-time Grand Slam champion Rafael Nadal and reigning Australian Open titlist Naomi Osaka today both announced they wouldn't feature at this year's Championships. The latter confirmed she will compete at the Tokyo Olympics in her native Japan – unlike the 35-year-old Spaniard, preparing to take this summer period off to recover from injuries after listening to his body.
Nadal cites short turnaround as key reason behind withdrawal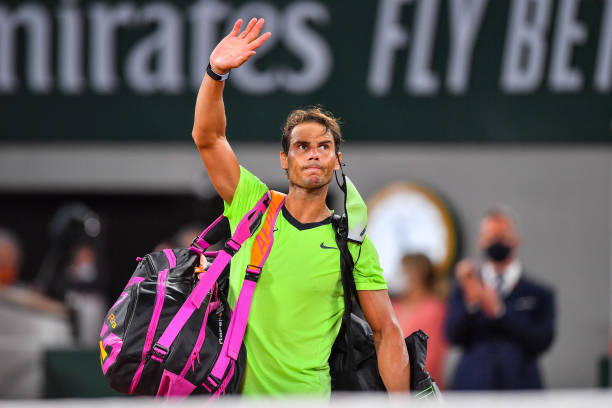 In a series of tweets this afternoon, Nadal said he wouldn't be participating in this year's Wimbledon nor the Olympic Games, stressing he was listening to his body to prolong his career while continuing to do what makes him happy – while stating the quick turnaround didn't help.
It'll be the third time since 2005 that he hasn't played at SW19, having missed Wimbledon in 2009 and 2016 with injuries. Rafa, a two-time champion in London, reached the semi-final in successive years (2018, 2019) but lost to Djokovic and Roger Federer in respective seasons.
Although the main Wimbledon draw begins on June 28, the Olympics doesn't start until July 23 – undoubtedly a blow, which their official Twitter didn't hide when responding to his tweets.
Nadal was a gold medal winner in singles at the 2008 Beijing Olympics, before adding another gold medal to his name alongside Marc Lopez in doubles competition in Rio five years ago.
---
Osaka withdraws from sw19, but will compete in home country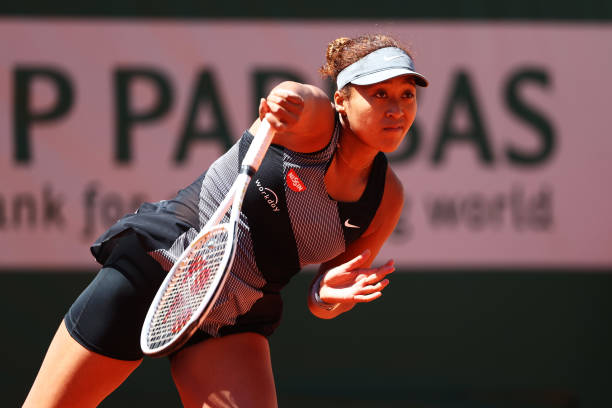 Per a statement released by her agent today, Osaka (#2) will take some time out with friends and family before gearing up to feature at the Olympics, held in her native Japan this year.
"Naomi won't be playing Wimbledon this year, she is taking some personal time with friends and family. She will be ready for the Olympics, and is excited to play in front of her home fans."
Tokyo will make history this summer, becoming the first city and country in Asia to host the Summer Olympics Game twice (1964, 2021) – but they also did the same in 1972 and 1998 with the Winter Games.
Perennial ATP contender Kei Nishikori (#53) may have been a professional for 14 years and counting, but Osaka's early career success has certainly boosted the sport's interest across Asia.
Wimbledon organisers revealed they'd been in contact with Osaka's team, as well as that of others, about the tournament's media operations this year.
She withdrew from the French Open before her scheduled R2 matchup against Ana Bogdan after tireless controversy caused by her decision to skip mandatory postmatch press conferences.
Since successive R3 finishes at Wimbledon (2017, 2018) – losing to former champions Venus Williams and Angelique Kerber – she crashed out to Kazakhstan's Yulia Putintseva two summers ago and this was pencilled in by many as her golden opportunity at a deep run on grass.
We'll have to wait another year, before that chance arises once more for the sport's biggest star.
---
US Open champ Thiem withdraws from olympics, too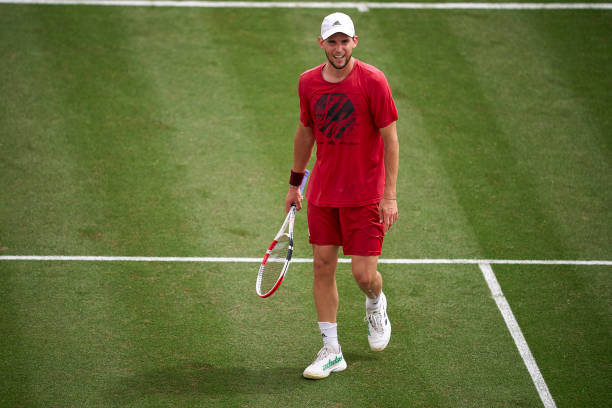 Elsewhere, last year's US Open winner Dominic Thiem also made the decision to announce he wouldn't feature in Japan next month with a statement on his social media accounts today.
The 27-year-old Austrian has endured well-documented form struggles so far this year, suffering a first-round exit last month at Roland Garros after a disappointing run in Melbourne.
"For me, like all athletes, taking part in the Olympics and representing my country is a huge honour and that makes this decision even tougher. However, 2021 did not start as expected and I don't feel ready to play my best in Tokyo."

Thiem, world number five, on his decision to preemptively withdraw
---
June 24 update:
In addition to the Olympics, Thiem will not feature at next week's Wimbledon after sustaining a wrist injury set to sideline him for several weeks. He was forced to retire from his match against Adrian Mannarino in Mallorca on Tuesday, hurting his right wrist while hitting a forehand.
He'll have to wear a wrist splint for five weeks after medical tests found he had a "detachment of the posterior sheath of the ulnar side" on his right hand.
Posting an official announcement confirming the same on Instagram, the world no.5 said:
"I'm going to do everything the doctors say in order to recover as quickly as possible, do my best to be back on court soon."
Opening picture credit: AAP Image/Scott Barbour – all other pictures via Getty