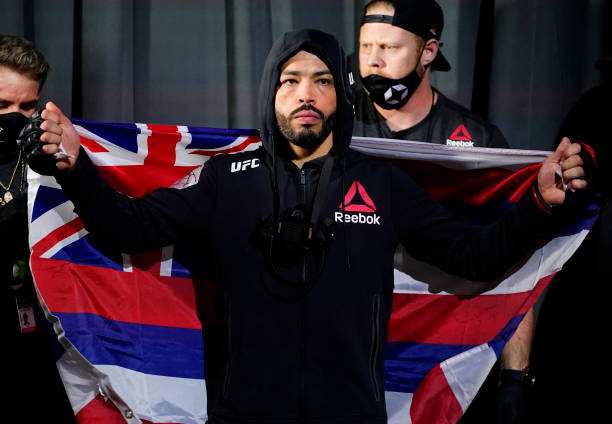 Ahead of his main event matchup vs. Chan Sung Jung (#4) this weekend, #8 ranked featherweight contender Dan Ige has a chance to surge up the rankings but is under no illusions about the task at hand – even though he's confident about producing a similarly powerful display to the one that saw him blast beyond Gavin Tucker in 22 seconds three months ago.
Hawaiian Zombie vs. Korean Zombie up next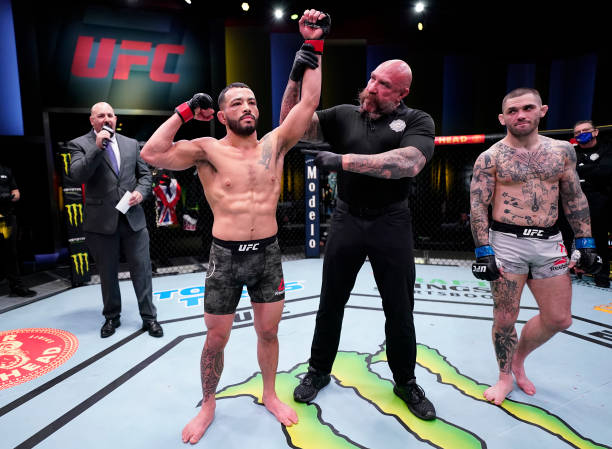 After coming up short in a fun Abu Dhabi main event opportunity against Calvin Kattar (#5) last summer, Dan Ige emphatically erased any momentum that Canada's Gavin Tucker had built within 30 seconds of their matchup on the Edwards-Muhammad card three months ago.
In doing so, he protected his top-10 ranking while justifying his credentials as one of the best featherweights – as if we didn't know that already.
But if he's to get any closer to a future title shot, he needs impressive victories, in cleaner fashion than the split decision which edged him past perennial contender Edson Barboza last May.
That's where Chan Sung Jung, also known as The Korean Zombie, comes into the equation. The 34-year-old ended a near year-long layoff vs. Brian Ortega last October, but was simply outclassed by the impending title challenger. Ige has called him out before, and got his wish.
Ige wants to test his durability against any of the top featherweights, so it'll be interesting to see whether he can apply lessons learned from the Kattar fight against trickier opposition here.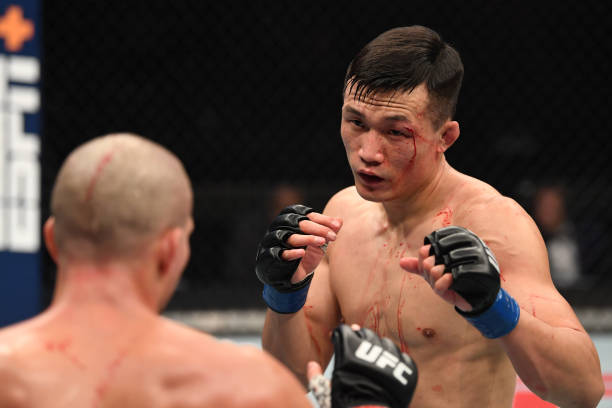 During an interview with MMA Fighting, the 29-year-old said he was certainly ready for this challenge and wants to show improvements.
"Honestly, from day one, I've been preparing for this fight like I'm embracing zombie apocalypse mentality. I'm preparing myself every single day for the apocalypse, and it's June 19 – I'm 100% ready for it now.

He's been through a lot of wars, can take punishment. But there's a difference and I think there's one in my power and the way I can put someone out. I've always known I had the ability, but never got to show it except my last fight."
It was a thunderous knockout finish, without warning, which saw him blast Tucker to the mat – his second stoppage UFC win – but he wants more.
"If he comes at me and fights the way he does, brawl the way he does, then he will get knocked out cold. There's no what if, can he take my punishment? He can't, I'm not going to fight a 50/50 with him, it's going to be a fun fight for me. It may be a war or a one-sided victory, because I'm 100% prepared and going to take it to him."
State of play in the featherweight division
UFC 266, September 25 – Volkanovski (c) vs Ortega (#2)
Holloway (#1) vs Rodriguez (#3) matchup postponed after undisclosed injury
Josh Emmett (#6), Arnold Allen (#7) and Edson Barboza (#9) all eyeing fights
Giga Chikadze (#10) calling out all those above him
Picture source: Getty Images