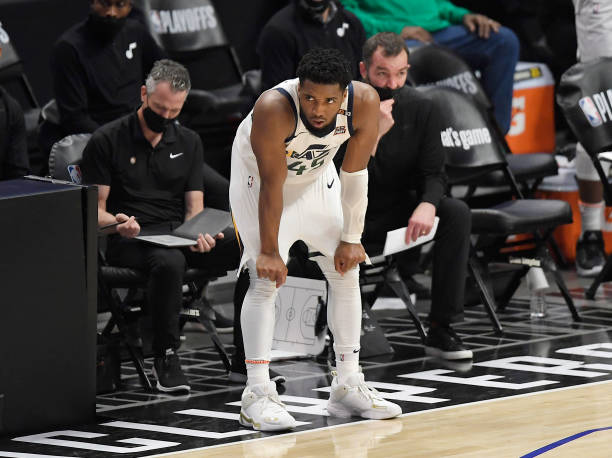 Having raced to a 2-0 series lead, Utah Jazz's All-Star shooting guard Donovan Mitchell was heartbroken after falling to the LA Clippers in Game 6 on Friday night – another preventable second-round playoff exit, compounded by Kawhi Leonard's absence through a knee injury.

Mitchell understandably downbeat as clippers make history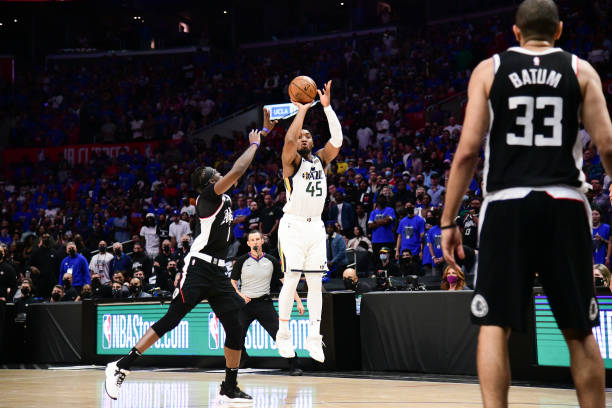 According to the Salt Lake Tribune's Eric Walden, Mitchell was in reflective mood after another upsetting end – one that felt even worse than their exit from the rescheduled playoffs last year:
Utah blew what was a 22-point half-time lead here, in what quickly turned into a harrowing 131-119 loss – led by Terance Mann's breakout performance as well as big buckets down the stretch from Reggie Jackson and Patrick Beverley, the latter their only true spark plug off the bench.
Mitchell was one of few who left with credit, scoring 39 points on 12-of-27 shots – hitting nine threes – alongside nine rebounds and assists, despite being questionable with an ankle injury.
He missed their final 16 regular season games, as well as Game 1 of a first-round 4-1 win over the Memphis Grizzlies, with the aforementioned injury. Despite returning to action and performing well, it was a lingering issue throughout their postseason – ultimately ending with a whimper.
This year's Sixth Man of the Year Jordan Clarkson exploded for 17 straight points during an electric run before half-time but finished with 21 on 16 shot attempts. He and starting PF Royce O'Neale ended up as Utah's second-leading scorers, with the returning Mike Conley struggling.
"It [his ankle] fucking hurt. Just tried to play through it, find a way by any means necessary… but now we're going home. I'm still not mentally ready for this, we fought hard."

Mitchell on another preventable series defeat for Utah
Two-time NBA Finals MVP Kawhi Leonard (knee) was ruled out of contention ahead of Game 5, though Paul George's 37-point effort helped the Clippers take a 3-2 lead – their first for the series.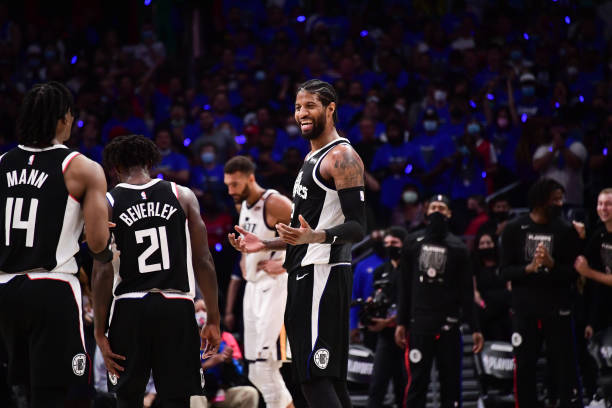 Mann and Jackson combined for 56 points in Game 6, while George added 28 as he continues silencing critics, at least momentarily, who've highlighted his historical postseason struggles.
"You felt the monkey [going] off the Clippers' back in terms of getting out of the second round, it was just a special night. You felt it, the cheers and excitement. The playoffs are about grit, fighting, whatever it takes, and time after time, I think we've shown that."

Paul George reflects, per ESPN, after another memorable night
Utah, who finished the regular season at 52-20, had the league's best record – across both conferences – this season.
Either way you look at it, they fell short of a Finals trip in a wide-open Western Conference that saw the injury-plagued defending champion LA Lakers crash out in R1 to Phoenix. They were up 2-0 here and had opportunities to close out the series, but fell short when it mattered most.
That was the case against Nikola Jokic and the Denver Nuggets in last season's Orlando bubble but now it'll be the Clippers and Phoenix Suns battling in the WCF while Quin Snyder's men are left to lick their wounds after a painful ending to what should've been a memorable season.
There are some big decisions ahead, including what to do about Conley's contract situation, but it's also important they wait for the dust to settle before deciding how to improve upon a core that appears perfect for regular season competition, not so much once the playoffs roll around.
Picture source: Getty Images — quotes via Bleacher Report unless stated