Ahead of his pivotal co-main event matchup vs. a fellow former welterweight title challenger in Gilbert Burns (#2) this coming weekend, Stephen Thompson (#4) feels like he's currently the freshest and most tough matchup for reigning champion Kamaru Usman. While still going strong at 38, will Wonderboy earn a third crack at UFC gold before his fighting days are over?

Must-win stakes for Wonderboy, against wounded animal Burns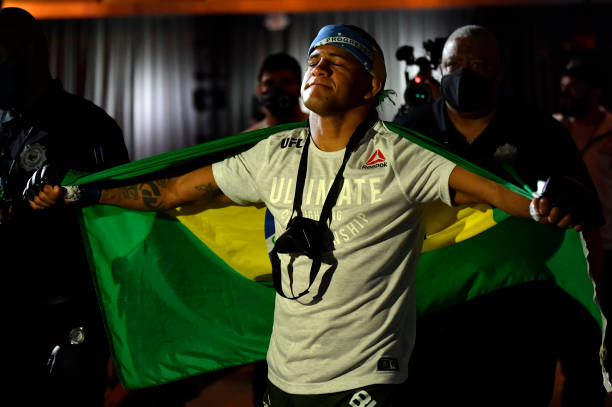 Although hype surrounding UFC 264 is centred around Dustin Poirier and Conor McGregor's trilogy at lightweight on July 10, Wonderboy-Burns in the co-main presents an intriguing encounter with wide-ranging impacts for the rest of a 170lb division struggling for true activity.
Burns has undoubtedly been itching to return and finally gets that chance after being handily beaten by Usman in February, despite rocking the champion during a purposeful R1 start.
Having made his ambitions clear beforehand, the Brazilian must now rebuild from scratch and embark on another impressive winning streak before talk of a rematch can resurface.
Wonderboy meanwhile, wants to cement himself as the #1 contender once more, four years after engaging in a two-fight series – and 50 minutes of Octagon time – against then-champion Tyron Woodley. Despite promising plenty, it ended in a majority draw and loss four months later.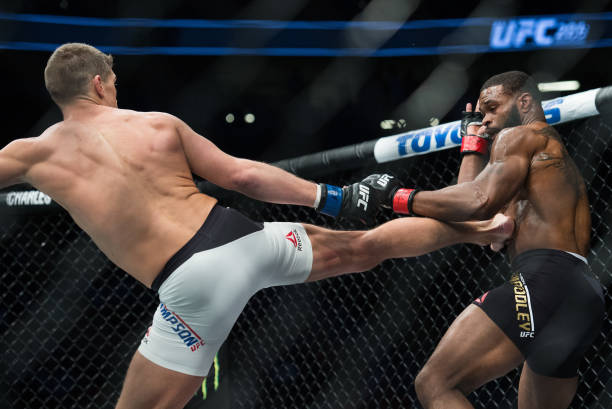 "Gilbert, his loss got to him and that's why I wanted this fight too. I know that I'm going to be facing the best Gilbert Burns – he wants that win back. He wants to comeback, show the UFC that he's better than that last fight.

So I know when I step out there, I'm going to be facing off against a dangerous Burns. His striking, power, knockout ability, takedowns and crazy jiu-jitsu.

That's why I'm in this game, excited about this because I'm going to be facing the best. I wouldn't want anything less."
Per his manager Ali Abdelaziz, welterweight titlist Usman eyed a swift Octagon return after blasting Jorge Masvidal inside two rounds at UFC 261 – namechecking Neil Magny's conqueror Michael Chiesa (#6) as a deserving opponent they prepared to target for his next title defence.
Also read: UFC 261 – Usman knocks out Masvidal, retains his 170lb strap with aplomb
Since then, Leon Edwards (#3) returned with a memorable five-round win over Nate Diaz last month and Chiesa has been paired up vs. Vicente Luque (#5) on the UFC 265 card (August 7).
---
Wonderboy feeling slighted, eager to eventually face Usman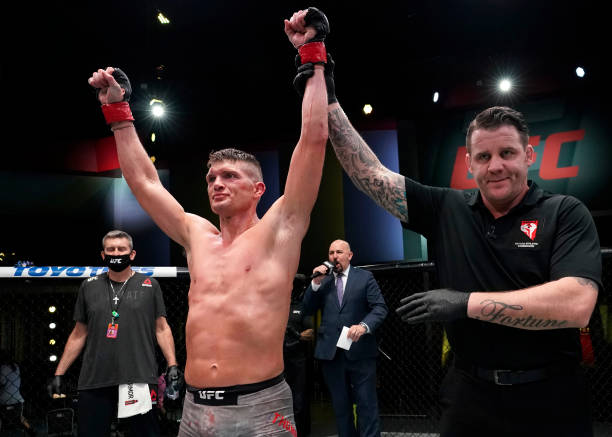 During an interview with MMA Fighting, Thompson expressed his confusion at being seemingly overlooked – but knows that could all change with a stylistic win over Burns this coming week.
"I'm the guy that hasn't faced him yet, it feels like everyone in the top-10 has already at some point. Leon, Gilbert, Colby, he just knocked out Jorge.

Like who else is this guy going to fight? I think it was not too long ago, he was talking about fighting Chiesa and it's like why wouldn't it have been me?

I think I'm a terrible matchup for him, I feel like I'm the last man standing right now. A good win over Burns, he's going to have to face me."
Thompson's awkward karate-based striking style has historically proven elusive for most of his opponents to handle, especially when they try trading punches with him and he easily evades.
That much was on display during his main event decision win over Geoff Neal, where he managed to come through unscathed even after sustaining a knee injury in round four.
Thompson is aware of just how good Kamaru is but appears to relish that challenge – especially considering his stand-up skills continue improving under head coach Trevor Wittman.
"This guy, he's getting better everyday. Normally all he did was wrestle guys, beating them up on the ground and now he's knocking guys out.

You can tell his striking is getting better every fight – just another optical I'm going to have to think about whenever I step out there and prepare for him.

Not only does he have the wrestling, the control and strength, but now the striking. That's what makes it fun for me, this is what I love."
We'll see how he fares against Burns, but considering Colby Covington (#1) remains determined in his pursuit of an Usman rematch and Edwards seems unlikely to get the next shot, Wonderboy could see that title-challenging stock rise with an impressive display this weekend.
Picture source: Getty Images — all quotes via MMAFighting.com