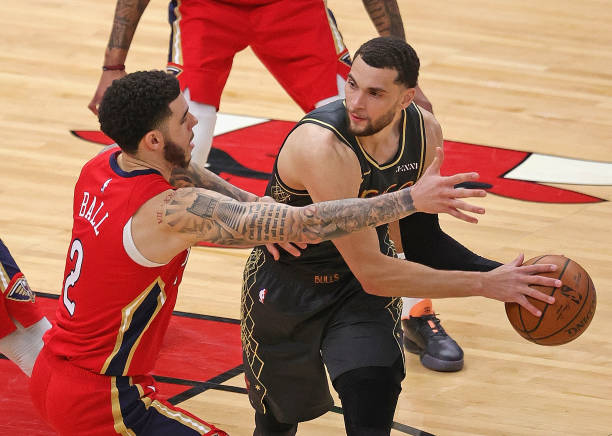 After falling two games shy of the postseason play-in tournament, reports claim Chicago want a starting point guards in the upcoming free agency period to bolster their offensive repertoire alongside All-Star duo Zach LaVine and Nikola Vucevic. Pelicans' RFA Lonzo Ball and Lakers guard Dennis Schroder are linked, while Kyle Lowry and Spencer Dinwiddie are also named.

Bulls looking to bolster their backcourt this summer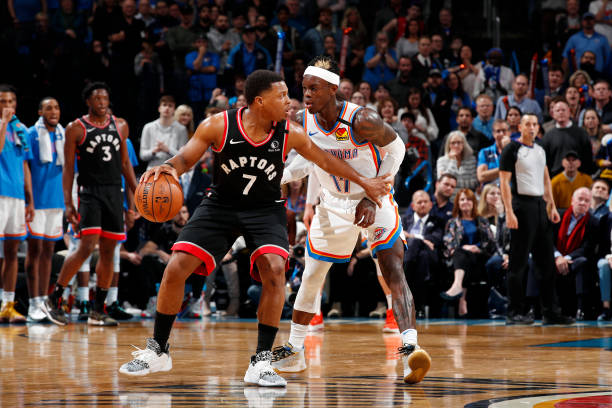 Per recent reports, the Chicago Bulls are expected to be big spenders in the upcoming free-agency market, especially at guard. Most of their roster features restricted free agents, but they have $24m in non-guaranteed salary between PF Thaddeus Young and SG Tomas Satoransky.
"I want to be with the Bulls and you don't want to implicate free agency, and I understand the cap room that goes into it with a sizable extension with me. I want the team to be good, but also want to be taken care of as well. 

I feel like I've done really well by them, and obviously want to be here long-term, feel like I deserve what I get. We'll figure it out when that comes, if it's this year, next year, we'll just see what happens."

Bulls' All-Star guard Zach LaVine on wanting to stay in Chicago (h/t: CBS Sports)
Only half of Satoransky's $10m deal is guaranteed, while they are also mulling over whether to pick up a $3m team option on fourth-year PG Ryan Arcidiacono – a useful backup option but one who didn't start any regular season games and averaged a career-low 10.2 MPG this term.
The 27-year-old is happy and still wants to be in Chicago but acquiring another guard would create a logjam at that position, given they're happy with existing PG Coby White's progress.
White, who still has two years left to run on his rookie deal, averaged 15.1 points and 4.8 assists per game (31.2 MPG) with marginally improved shooting splits from his debut year in 2019-20.
a determined Lonzo, recently recovered Dinwiddie
Chicago were among the teams heavily linked with a trade approach for Lonzo Ball at the deadline, but failed to agree terms. Ball, drafted second by the LA Lakers four years ago, is a restricted free agent this summer. That means he can sign an offer sheet with any team…
However, the New Orleans Pelicans can still manage to retain his services by matching those financial terms. Judging by speculation, they don't appear prepared to if interested suitors pay more than they are willing to – despite being a good fit alongside star man Zion Williamson.
Spencer Dinwiddie has been linked and could be their easiest route, but also the most risky.
The 28-year-old, who has spent the last five seasons in Brooklyn, suffered a partially torn ACL early into the 2020-21 shortened season. He was eyeing an ambitious return for the ongoing NBA Finals, but Brooklyn lost a seven-game series to Milwaukee in the Eastern Conference semis.
Dinwiddie enjoyed a career-year in 2019-20, averaging highs in points (20.6), assists (6.8) and rebounds (3.5). But given the dynamic surrounding a newlook Nets team with three perennial All-Stars, it felt inevitable either that he, Caris LeVert, or both, would be traded at some stage.
LeVert went to the Indiana Pacers in the James Harden trade and now it appears Dinwiddie will seek pastures new elsewhere too this summer, having declined his player option last month.
assessing the possibility of schroder, or nba champion Lowry
Dennis Schröder bet on himself and now finds himself in an unenviable position come August 2. Why? Germany international, 27, reportedly rejected a four-year $84m contract extension earlier this past season while also reaffirming his desire to return as a Laker going forward.
Considering their financial issues over cap space already as well as his situation as an unrestricted free agent, it's more than probable he won't be back in Los Angeles next year.
Chicago and New York are among the suitors, but German Basketball Federation vice president Armin Andres said he's expecting to ink a multi-year deal worth $100-120m this offseason.
As I reported back in mid-February, speculation surrounding Kyle Lowry's future with the Toronto Raptors remains – despite not being eventually dealt as expected by the trade deadline.
It's unlikely he'll remain in Toronto unless things drastically change and, now that he has control over his future, will likely prioritise a chance at championship contention over maximum money.
So, with the Philadelphia 76ers and Miami Heat both interested and better placed to challenge out East than Chicago, how would agreeing a deal work here? It'll be interesting to see what their front office has planned, as their new ownership has already made one big gamble recently.
Picture source: Getty Images