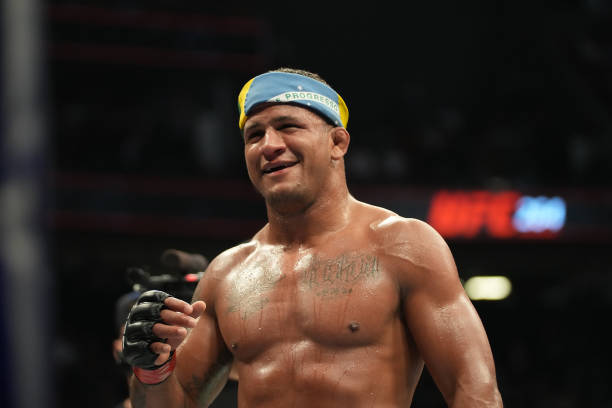 The one-time welterweight title challenger believes that while potentially facing Leon Edwards (#3) excites him, the Brit – enjoying a 10-fight unbeaten streak – is more deserving of the next title shot against Kamaru Usman by virtue of principle, rather than Colby Covington (#1).
Burns welcomes Edwards, Masvidal or Diaz fights to finish 2021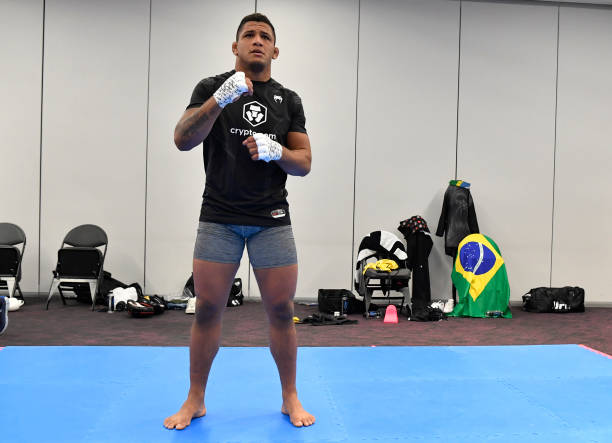 After a winning return to action vs. Stephen Thompson earlier this month at UFC 264, Burns wants bouts that'll get him closer to a second title fight with former teammate Kamaru Usman.
Considering the decisive way he was finished by the champion just five months ago, despite a promising first round where the Brazilian scored a surprise knockdown, it's unlikely the UFC brass will grant him that opportunity unless he's able to rack up a few more wins going forward.
Jorge Masvidal, who lost twice to Usman in consecutive years, is among the sport's top stars so it's unsurprising Burns hasn't catapulted himself back into the title picture as many (including Dana White) believe was an uninspiring display with the sole aim to avoid two straight losses.
Burns, who is also a Portuguese translator for the promotion on some fight night events and can be seen occasionally cornering his teammates or friends during their bouts, is aware of the situation he finds himself in. Importantly, it's not stopping him from calling others out though.
"They should fight, it would put me a little bit behind but then I can fight another guy. It's all good. I think the improvement that I got with the loss to Kamaru and the win over Wonderboy, I'm getting to the next level.

So I just want to keep getting better. For sure, I'd rather fight both guys, but if that fight happens, I'll watch it too, I like it."

Burns on if the UFC should make Edwards-Masvidal, given the pair's history
Ending Edwards' unbeaten streak appears his best shot at another chance for gold, considering Dana has previously insisted the Colby Covington rematch will be Usman's next title defence.
"Leon No. 1, Masvidal No. 2, Diaz if he wants it. If they want it, they can get it, we'll see. But October, three rounds. If it's five rounds, then we go November.
Staying patient is key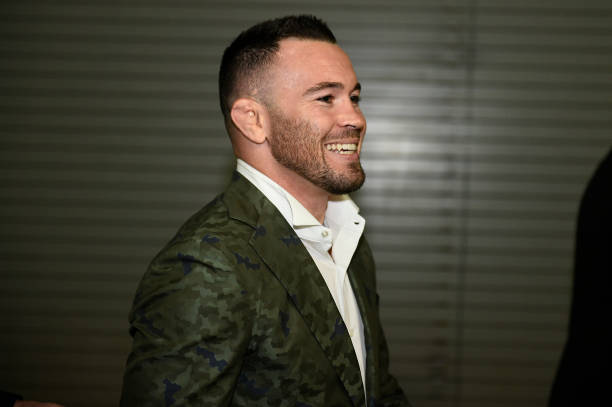 Despite some goading on social media, Burns feels Edwards is more deserving of a title shot next rather than Covington – who has only fought once, against now-released Tyron Woodley – since having his jaw broken en route to losing their thrilling five-round bout in Dec. 2019.
Burns also confirmed he's already spoken to Dana in recent weeks, eager for a swift return, but has to play the waiting game with the top welterweights he's eyeing.
"We're waiting on these guys. I want to fight – for sure I need a little time just to recover my body, get back in training and all that, get to camp. But I'll be able to go again [in] October, November, and those are the two guys that kind of get me going more. Leon is No. 3, freaking 10-fight winning streak, that excites me.

Freaking tough, been beating everybody, has a big case to fight for the title and he's very good. Sometimes I talk a little crap to him, but I wish it was him fighting for the title. He deserves it but I hope we fight, it makes a lot of sense."
Durinho speaks well, remains rightly ambitious in the face of adversity and knows he doesn't have many peak years left to achieve his goal as a UFC champ – having turned 35 on Tuesday.
Since going up a weight division, he's fought six times in 23 months. It's why there's an increased sense of urgency from him while 29-year-old pair Edwards and #6 Vicente Luque (#5 Michael Chiesa, UFC 265) know they have ample time ahead of them, provided they keep winning.
Picture source: Getty Images