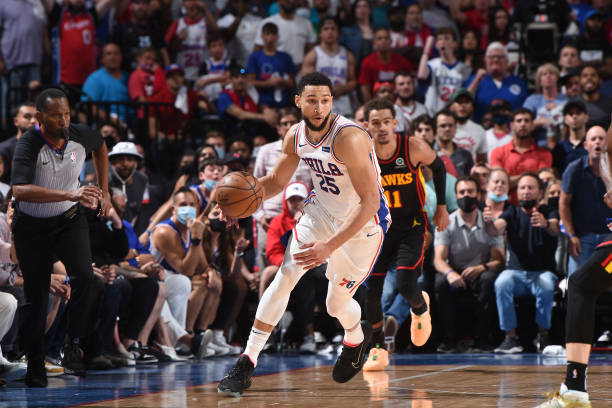 Even after everything – including a forgettable postseason – the 76ers have a high asking price for any interested suitors looking to take advantage of Ben Simmons' situation in Philadelphia. Considering he's a three-time All-Star, two-time All-Defensive team selection and only turned 25 last week, this latest news update on his future shouldn't be surprising despite his struggles.
Toronto, Miami and Washington leading race for Simmons trade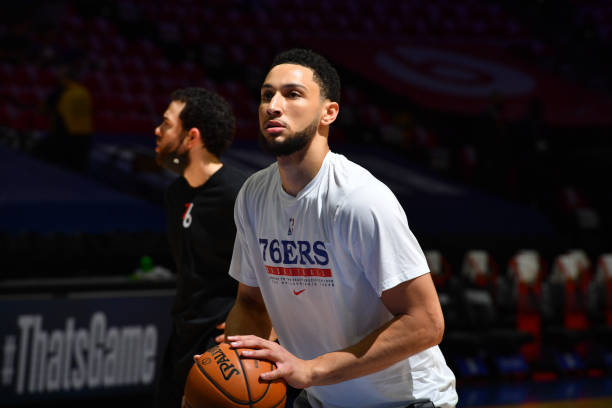 Report claims Raptors rebuffed Simmons offer, which included Kyle Lowry & OG Anunoby
Simmons and his agent Rich Paul "in step" with a move elsewhere after talks
Cavaliers, Pacers, Timberwolves and Kings among teams also among those interested
Every NBA offseason, there's movement and multiple star players unsettled about their respective situations leaguewide. In the case of Ben Simmons and an ambitious but underwhelming Philadelphia 76ers team, tension has bubbled under the surface for a while.
This move was quickly named The Pass, later proving a season-defining play that really shouldn't have been in a Game 7 they couldn't afford to lose (they later did) against the Atlanta Hawks:
Simmons' teammate Joel Embiid, second in MVP voting last term, said this post-game:
"I thought the turning point was when we had an open shot, and we made one free throw and missed the other, and they came down and scored.

From there… it's on me. I turned the ball over and tried to make something happen from the perimeter, but I thought that was the turning point."
Doc Rivers' non-committal answer when quizzed about whether Simmons could be the point guard of a championship team felt like the nail in the coffin, both for player and franchise.
This after multiple years trying to make things click. After all, Markelle Fultz (#1 draft selection in 2017) is rebuilding his career out with the Orlando Magic. Simmons' Sixers days have felt numbered and despite a clear damage limitation exercise, closure on this chapter awaits.
In a piece published earlier today, The Athletic's Sam Amick wrote:
"One source close to the situation handicapped Miami, Toronto and Washington as the most likely landing spots.

The Wizards scenario, of course, would only take place if Beal wound up deciding that it was time for a new chapter outside of the nation's capital. The moving parts, as you can see, are sometimes part of the same puzzle."
All-Star shooting guard Bradley Beal, much like Damian Lillard in Portland, finds himself at the heart of a dilemma that has long felt inevitable for star players among small-market teams. If you don't have the requisite pieces to go on a genuine title charge, something has got to give.
Giannis Antetokounmpo's success in Milwaukee, as uplifting as it may be, is an exception to the rule. Even he, it took multiple years, big-money moves and some fortune to go their way.
Washington targeting Simmons in a trade package would only make sense if they were shopping their existing All-Star duo, as Beal and former OKC Thunder franchise PG Russell Westbrook – despite individual flaws – are both capable of playing a decisive role on title-contending teams.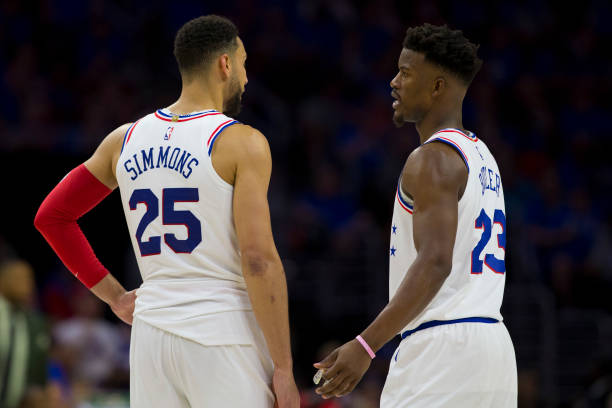 Simmons could be an intriguing fit in Miami, alongside former teammate Jimmy Butler and All-Star center Bam Adebayo – both locked up for the foreseeable future. Besides them and young duo Tyler Herro and Precious Achiuwa, it seems like a roster reshuffle could be on the cards.
This, for context, is a team who made the NBA Finals last September. Toronto won the 2019-20 title, albeit as perennial All-Star forward Kawhi Leonard embraced his one-year stint in Canada.
Kyle Lowry, the ageing All-Star guard Kawhi begrudgingly left behind to join the LA Clippers two years ago, has been linked with multiple teams in recent months. His future is uncertain too.
Simmons, while not a score-first guard, has a vast array of strengths to mask his weaknesses. It's also important those interested franchises can surround the Australian with a positive environment to flourish in, without pressuring him into situations that limit his ability to thrive.
Picture source: Getty Images – info reports via The Athletic and ESPN unless stated