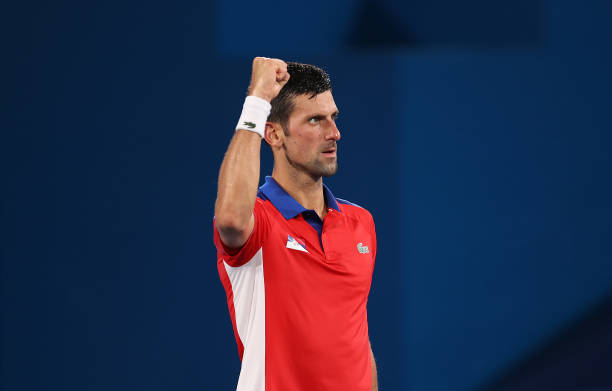 The world number one continued his excellent form of late, dropping just two games in 72 minutes (6-2, 6-0) against home favourite Kei Nishikori, before later also racing through to book his semi-final berth in the Olympics' mixed doubles section with compatriot Nina Stojanovic.

Bullish Zverev awaits Djokovic on Friday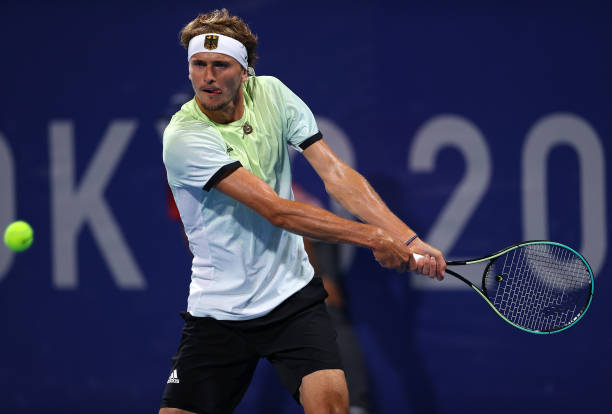 As I wrote this time last week, Alexander Zverev is excited but medals are his motivation. Regardless of tomorrow's result, the German (world no. 5) will play for one this weekend – but whether it's gold or bronze depends on how he performs against a determined Djokovic here.
Judging by the efficient way the Serbian blew past Nishikori, just as things threatened to get intriguing at 4-2 in set one, Zverev has his hands full (estimated start time: 1030am BST).
From the early exchanges Nishikori was down an early break and had a mountain to climb, but did well to save a break point before holding serve in the match's longest game (12 points).
But when you thought the Japan international – a bronze medallist five years ago in Rio – was beginning to potentially force Djokovic into an uncomfortable situation at 30-all on serve? He won six of the next seven points, with a Nishikori double fault sealing a 6-2 first set in 41 minutes.
"I thought I was playing okay but my serving was bad today, he was attacking every [time]. The way he's played today, this week and the last couple months, it's been amazing. He was defending amazing today – everything deep – I tried to stay with him but couldn't."

Nishikori's assessment of the Djokovic loss during his post-match interview
Despite having to save an early break point himself in set two, Djokovic surged ahead and took advantage as Nishikori looked increasingly resigned to defeat – such was Novak's ridiculous shot-making at times, coupled with a workmanlike efficiency that proved impossible to match.
The 34-year-old, currently enjoying a 22-match winning streak, faces Zverev as his bid to clinch the all-important gold medal intensifies this weekend.
The German is aware of the task at hand, but has beaten him before and needs to produce a big display if he's to have a chance here – Djokovic won't make it easy, even if he's not at his best.
Elsewhere, Spain's Pablo Carrena Busta earned perhaps the biggest win of his career to date by knocking out two-time Grand Slam finalist and world no.2 Daniil Medvedev, winning 6-2, 7-6.
"Daniil plays with very high intensity, at a pace that is difficult to match, but today I managed it. I came here for a medal.

There are four of us left, three medals so I need one more win to get it. The plan and things are going very well, I won't relax and continue with this intensity."

Carreno Busta's post-match interview after knocking out Medvedev
Surprising? World no. 11 Carreno Busta faces Medvedev's compatriot Karen Khachanov (#25), a Wimbledon quarter-finalist this past month, for a place in this weekend's gold medal match.
Picture source: Getty Images — quotes via tennishead.net