Lionel Messi's 21-year association with Barcelona, where he became the greatest player of his generation, ended yesterday. The Argentine joins a stacked PSG side whose pursuit of an elusive Champions League triumph has become clearer in recent months with their summer business. But while the seeds had been sown for a decade, even they wouldn't have expected this…

one-club man No longer: Messi joins psg in historic move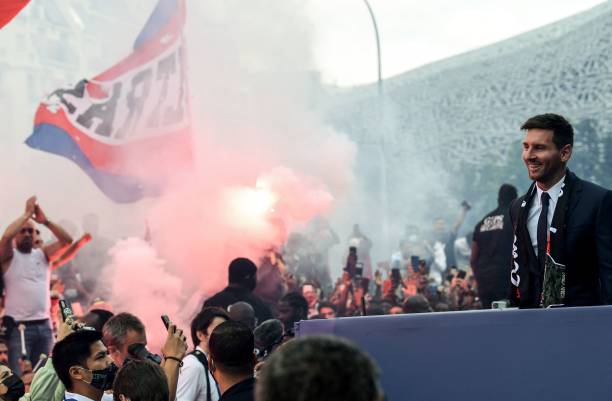 Messi's 21-year Barca stay was over, after they couldn't provide a contract extension meeting La Liga's financial regulations despite him offering to take a 50% wage cut
The Argentine forward agrees terms on a two-year deal to join PSG with an option of a third, as reports suggest he'll earn up to €35m (£29.7m) a year
Praises the quality of his new teammates, while stressing his dream is to win the Champions League for a fifth time and believes he's now in the best place to do so
Nasser Al-Khelaifi says PSG have no plans to sell Kylian Mbappe, has a year left on his current contract and hasn't agreed terms for an extension with Real Madrid again linked
778 Barcelona appearances: 672 goals, 305 assists, ten La Liga titles, six Ballon d'Or trophies, four Champions Leagues alongside accolades aplenty (team and individual). But alas, Messi's growing untouchable status in Catalunya came at a price Barca could no longer feasibly afford.
He sobbed at his press conference on Sunday and has endured a rollercoaster ride packed with various emotions since then, but yesterday was unveiled as a PSG player. As if they needed any more creative firepower with former teammate Neymar, Kylian Mbappe and more besides.
"I am excited to begin a new chapter of my career at Paris Saint-Germain. Everything about the club matches my football ambitions, I know how talented the squad and coaching staff are here.

I'm determined to help build something special for the club and fans, looking forward to stepping out onto the pitch at the Parc des Princes."

Messi's comments as he was unveiled by the Ligue 1 giants on Tuesday
It's easy on the surface, to begrudge PSG or UEFA's seemingly paper-thin Financial Fair Play rules, for allowing this free transfer to go through. The tension is such that the BBC were roundly praised for asking club president Nasser Al-Khelaifi whether this would impact FFP in their case.
After all, it's not truly a free transfer even if Barcelona don't see a penny back in return for their legend. He'll be paid a €25m sign-on fee (£21.1m) and that's before wages or image rights.
Georginio Wijnaldum, Sergio Ramos and Gianluigi Donnarumma all agreed multi-year deals after their contracts expired at their respective clubs, but each situation is considerably different.
ALSO READ: PSG move caps a summer Donnarumma will never forget
Especially when you consider, per The Athletic's investigative reporting, completing a deal of such magnitude wasn't seen as a viable option as late as last Thursday by Al-Khelaifi and co.
"He [Al-Khelaifi] suspected it was likely to be too expensive and those previous discussions last summer had ended in failure.

Messi rang PSG head coach Mauricio Pochettino, making clear he wanted to join and the message was passed up the chain of command to the boardroom. Soon after, conversations began between Al-Khelaifi and Lionel's entourage.

Jorge Messi has spoken [to him] before and talks progressed sufficiently quickly that by Friday evening, PSG were convinced of his signature."
Pochettino, who has seen his own players carved open by Messi multiple times since their first meeting in 2009 (Espanyol, Tottenham and PSG), now gets the opportunity to manage him.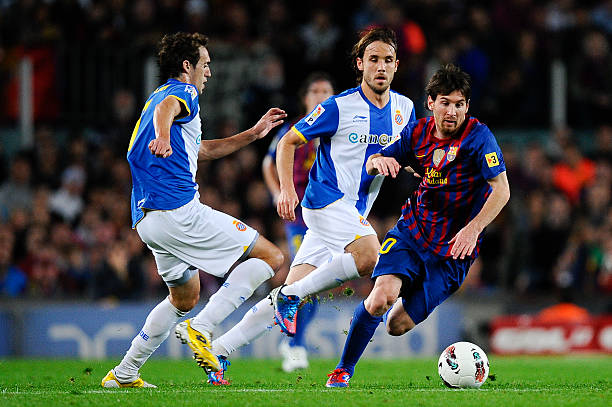 Barcelona meanwhile, can feel a lot of ways about this, but largely guilt and regret should be the two overriding emotions. How did they let things get to this point? Where was the foresight here?
This, after all, is a team who spent just shy of €400m (£338m) on three key players that have aged poorly while proving a real struggle to fit into their system – Ousmane Dembele (Dortmund), Philippe Coutinho (Liverpool) and Antoine Griezmann (Atletico). It was only a matter of time.
This is an amazing, historic day for the club and footballing world. I remember the first day we started at the club 10 years ago, people were asking what we were going to do. We have high ambitions, very proud of where we are today.

There is no secret that there was great desire on both sides to make this agreement happen. This is just the start, I'm sure this man [Messi] will bring many trophies, along with our very talented squad."

Al-Khelaifi introducing Messi at the press conference earlier today
---
Addressing the irony of this situation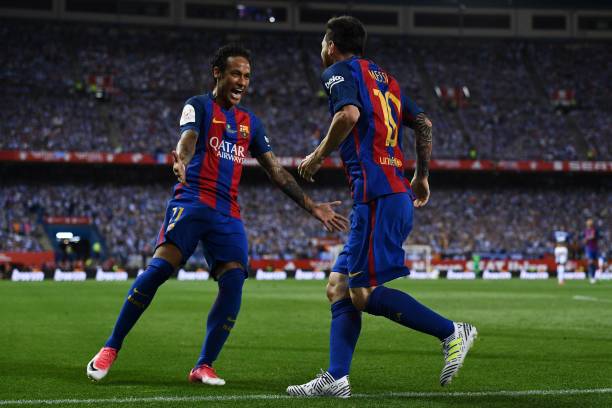 Four years ago this month, the Guardian's Sid Lowe wrote a piece on Neymar's sale of the century move to Paris for £198m. The most telling excerpt from that article, was as follows:
"The argument most consistently put forward for Neymar's decision to leave for PSG is that he believes it is time to stand alone. He wants to step centre-stage and lead; can now play where he wants and how he wants, not have to adapt to others.

If he stayed at Barcelona it would never be about him and nor would the Ballon d'Or. At the Parc des Princes, success would be his own; PSG would be his team, players brought to his specifications and he will be surrounded by his people, friends and countrymen."
Four years have passed and, once again, the Brazilian superstar finds himself in a tricky predicament that he couldn't have imagined possible. He joined a few weeks before Monaco's then-teenage star Kylian Mbappe agreed terms to return home (season-long loan, option to buy).
In more ways than one, Mbappe's dizzying rise to prominence for club and country has overshadowed Neymar's eventful time in Paris – even an underwhelming Euro 2020 campaign with France this summer hasn't deterred many from speculating over the 21-year-old's future.
Now, the player he felt necessary to separate himself from on the pitch – a close friend off it – will step into the breach and try help complete what he hasn't managed in four tries. This storyline alone is sure to attract more attention to Ligue 1, even moreso than that crazy summer of 2017.
For all those football purists continuing to berate France's top-tier as a farmer's league, bemoan Messi's decision to join a non-Premier League club or shouting FFP out of anger, it's futile. You're going to watch anyway, so why not just sit back and enjoy the show? It's better that way.
Picture source: Getty Images