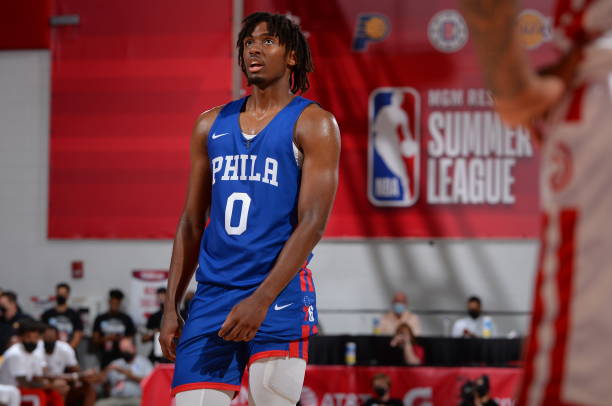 Even with a Ben Simmons-shaped cloud hanging over the Sixers, there are positives for them to take into training camp next month. Coming off a promising rookie season where he played 61 games for Doc Rivers' Philadelphia 76ers team, shooting guard Tyrese Maxey is focused on making developments to get 1% better everyday ahead of his second season in Philadelphia.

Maxey looking to build on encouraging rookie year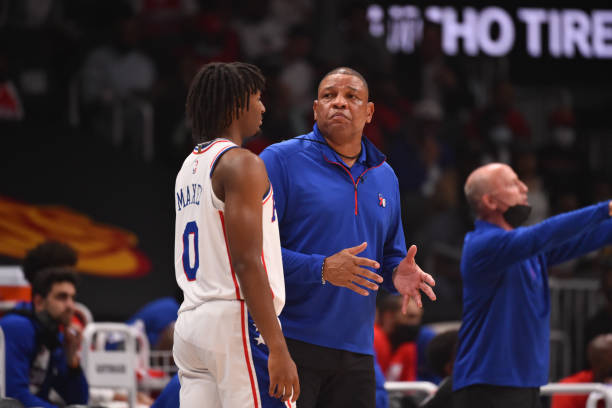 After being drafted during a year impacted by the COVID-19 pandemic and making up for lost time at the NBA's Summer League tournament, Maxey is utilising his platform well to showcase subtle improvements in Las Vegas after breaking into the Philadelphia rotation this past season.
Maxey played 61 of a possible 72 regular season games (eight starts), as well as all 12 postseason games before the 76ers' unforgettable defeat in their seven-game series by Atlanta on June 20.
READ: Even after everything, 76ers' high asking price for Ben Simmons isn't a surprise
As quoted by basketballnews.com, he said:
"You prepare the same way, never take anybody lightly. I said it in the playoffs that proper preparation prevents poor performance. So as long as you're preparing the right way, you're gonna be ready for whatever's thrown at you – regular season, summer league, pickup. You always want to go out there and compete… at least I do. I don't like losing, so everybody's gonna get my best."
Maxey scored 21 points, with five rebounds and four assists in 25 minutes on his Summer League debut. Teammate and second-round 2020 draft pick Paul Reed hailed Maxey as an elite scorer:
"You know he's not gonna do too much, take care of a lot. He's so elite, getting better at passing and it's honestly fun to play with him."
Danny Green re-signed with the 76ers on a two-year deal this offseason and Maxey named the experienced SG among his teammates who've served as an example to help him defensively.
"It [defensive improvement] comes with watching film, knowing what the coaches expect of me.

Then just reps, the in-season practices, talking to guys like [Matisse Thybulle], Danny Green, Ben [Simmons] – different guys like that, who're really good at it. It's really helped me and my progression."
Maxey averaged eight points, two assists and 1.7 rebounds on 46.2% FG in 15.3 MPG during the regular season last term but the 20-year-old is hungry to make a significant second year leap. With his approach while leaning on mentor figures, there's no reason why that can't be the case.
Picture source: Getty Images