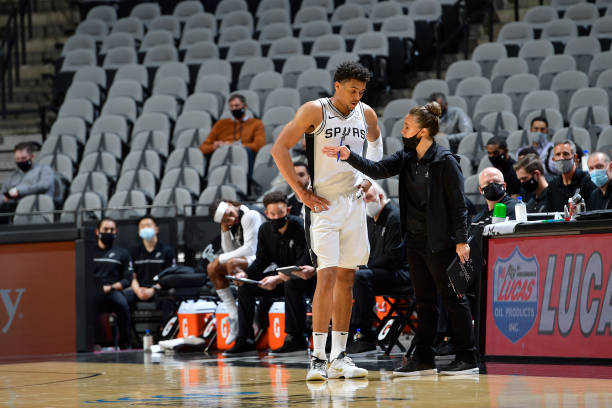 Entering her eighth season as an NBA assistant coach with Gregg Popovich in San Antonio, already interviewed for multiple head coaching jobs, the 44-year-old – who played 15 years in the WNBA – still awaits a first opportunity to be the first woman to lead a NBA team after being a finalist for the Portland Trail Blazers job, which went to Chauncey Billups this past offseason.
Hammon hoping for change, sooner rather than later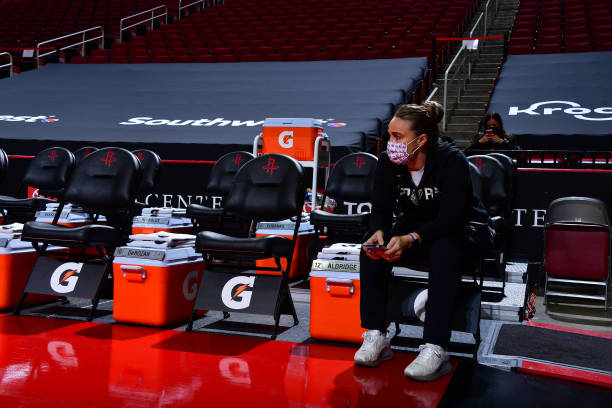 Hammon can't wait for the time in future when it'll be normal for women to interview for NBA head coaching positions, and their gender isn't the headline that attracts audiences.
She told The Associated Press:
"It's huge and important, something that can't be [checking] the box.

You have to hire the best person, half the world's population hasn't been tapped for their mind and ability and skillsets in the sports world – it's something that needs to change."
Hammon was a finalist for the Portland Trail Blazers job this past offseason, but reports in late June suggested their background check on her was "not complimentary" of coaching abilities.
At the time, Bleacher Report's Jake Fischer said:
Hammon impressed Portland officials and was generally liked among Blazers staffers, sources said. But when Portland reached out for intel from San Antonio figures, the background on Hammon was not nearly as complimentary pertaining to various aspects of day-to-day coaching responsibilities. That sentiment has been echoed by sources around the league.
"I can't speak for organisations across the league and world. I can tell you they asked me legitimate coaching questions – when you get to this level, you've got to hire the best person for the job and who fits your organisation the best."
Hammon has also been in the news over the last week, doing interviews such as these:
Picture source: Getty Images