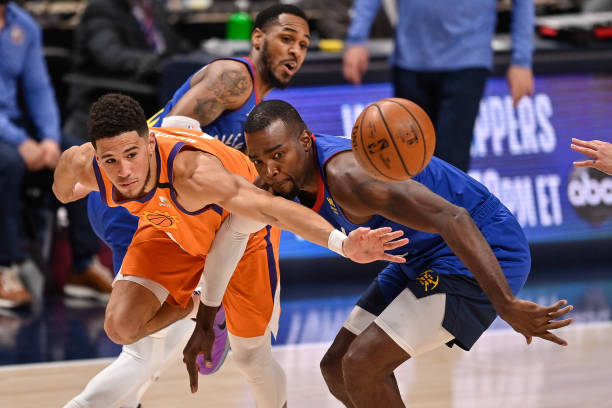 After four seasons with the Denver Nuggets, veteran power forward Paul Millsap is expected to agree terms to join the fourth NBA team of his 15-year career this offseason and remains an available free agent. Golden State and Brooklyn have both been linked with the 36-year-old, while an update on five-time All-Star shooting guard Klay Thompson's status has been issued.
Free agent PF Millsap attracting interest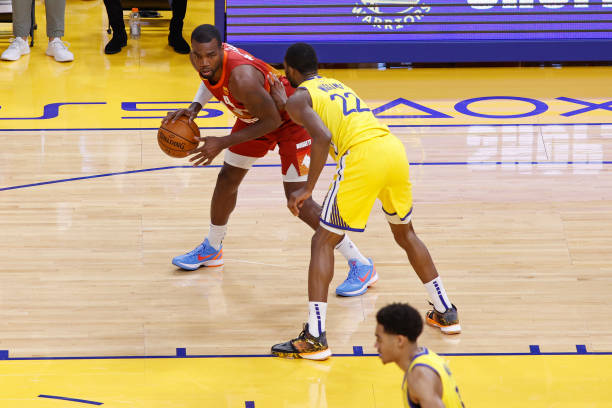 According to the Denver Post's Mike Singer, two title contending teams in opposite conferences are interested in potentially signing the veteran big man to their respective rosters.
Alongside Chicago's wantaway PF Lauri Markkanen, shooting guard Avery Bradley and injury-prone center DeMarcus Cousins, Millsap is one of the best available players currently unsigned.
This past season was the first time he had averaged less than double-digit points since his sophomore year in Utah (8.1 PPG), where he also averaged 20.8 MPG in 2007-08.
It shouldn't come as a surprise that the bulk of his stats were incrementally down on previous years, as he was utilised more as a second unit player who provided stability when Michael Malone rotated lineups, opting for shooting over size especially after Jamal Murray's ACL injury.
Even still, he recorded multiple productive games throughout the campaign regardless of minutes played and importantly finished strong in the regular season – scoring 19 points on 10 shot attempts (7-of-10, two 3PM) during a 127-120 defeat by the Utah Jazz in early May.
He logged valuable minutes during their six-game series win over the Portland Trail Blazers, but despite improved shooting splits in games one and two against future NBA Finalists Phoenix Suns, couldn't stop Denver being blown out with ease on June 13. Now, pastures new await.
---
Klay Thompson update, Warriors expecting him back when?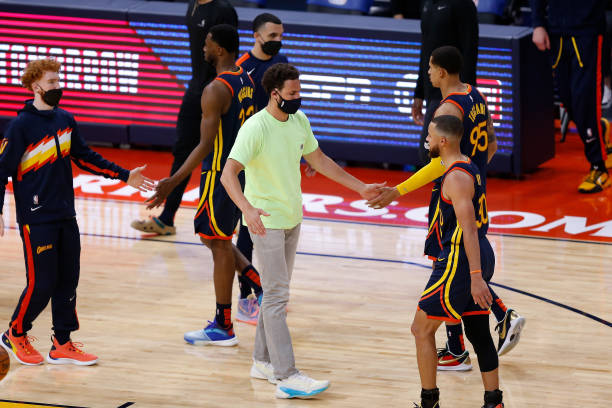 Cast your mind back, 14 months, to when I wrote this piece on Klay Thompson and his encouraging injury recovery. Plenty has happened since then, so cautious optimism is key here.
"In some encouraging news for Golden State Warriors fans, their All-Star guard Klay Thompson has been medically cleared to be training without a restriction on his knee," was the update at the time.
Thompson suffered a season-ending Achilles injury the following month, so had another gruelling recovery phase for a different issue – it's been more than two years since he played. Now, ESPN's Ramona Shelburne said they're targeting a return around Christmas Day for Klay:
We'll wait and see, but the Warriors are putting the building blocks in place to collectively enjoy a much better season than last term: having agreed a max contract extension with Stephen Curry after his latest MVP-calibre year – where they ultimately lost in the new play-in tournament.
Picture source: Getty Images