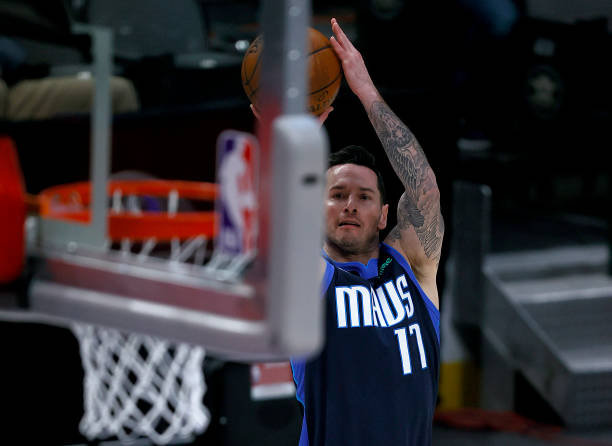 After an abrupt and messy departure from New Orleans saw him traded to the Dallas Mavericks at the trade deadline last season, veteran shooting guard JJ Redick revealed he wouldn't be participating in training camp on his own podcast – so will likely bide his time waiting for the right opportunity before agreeing terms with a team at some stage for the 2021-22 season.
Redick not rushing to return, but wants to join a contender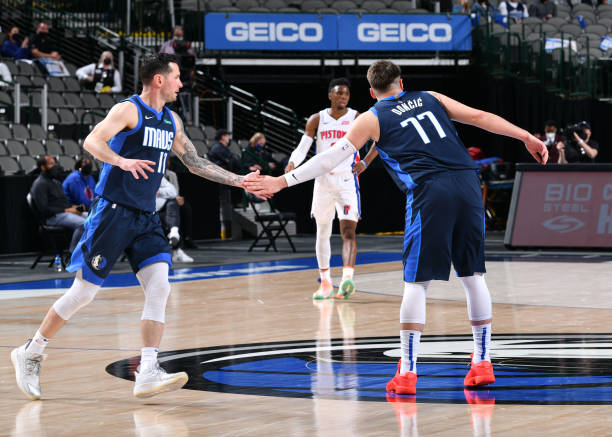 I touched on Millsap's future yesterday, and while there's no rush to decide where the veteran PF will be this upcoming season, the same applies for one of his 2006 draft class contemporaries.
"My focus right now is just hanging with my family and enjoying the offseason. We'll make a decision on next season – what team, city, etc, probably sometime in the next two or three months. I would say, pretty much definitively, I won't be in a training camp to start the season, that's not gonna happen. I'll join a team at some point this season, finish the year and try to go get a chip."

JJ Redick speaking about the immediate future on his podcast
Several team executives believe two to three months could be a conservative timeline for Redick to agree terms on a new contract with interested suitors, and there's likely to be many teams across both conferences in search of a dependable sharpshooter with his pedigree.
His last deep playoff run was in 2018-19 with the Philadelphia 76ers, so given he turned 37 in June, it makes sense that his championship-winning window is gradually coming to a close.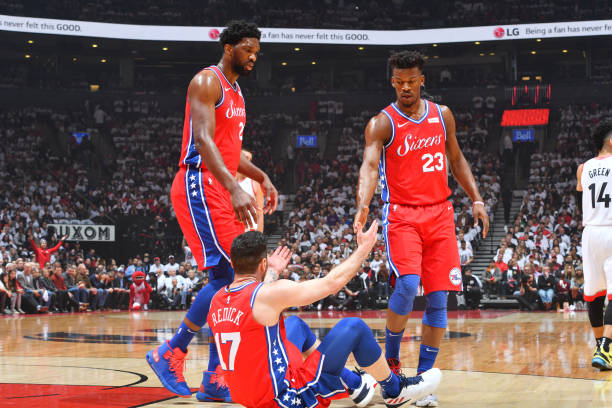 Still going strong: Active players from 2006 draft class
Rudy Gay – Utah Jazz
Rajon Rondo – Memphis Grizzlies
Kyle Lowry – Miami Heat
PJ Tucker – Toronto Raptors
Paul Millsap – fielding offers
JJ Redick – assessing market
Brooklyn, where he currently resides, has been named as a potential destination – who were previously linked during this past regular season. With an All-Star trio headlined by Kevin Durant as their core, Steve Nash's side are a bonafide contender open to bolstering their depth.
Per Bleacher Report's Jake Fischer, interested teams would also want to medically clear Redick before agreeing a deal after he sustained a troublesome heel injury in New Orleans pre-trade.
"Redick's apparent desire to land with the Knicks and the Nets has long circulated in the NBA. Several executives have even speculated the veteran could retire if he does not come to terms with either franchise.

Yet there likely will be other suitors interested in adding Redick's bench shooting come January as well. 'I would bring him on,' one Western Conference head coach told B/R. 'He can go anywhere and provide value."
Redick averaged 7.4 points, 1.2 assists and 1.5 rebs on 39.7% FG and 37.1% from three-point range in 44 total contests across two teams last term, numbers that were considerably down compared with previous years – but unsurprising given he didn't start for either (16.1 MPG).
The last time that happened? His second NBA year during his formative years in Orlando.
While it's clear he's no longer the same player on both ends of the floor as he once was, Redick provides value and veteran savvy that could prove decisive in a tricky playoff series for contenders looking to go all the way next season – just look at new NBA champion PJ Tucker.
Picture source: Getty Images