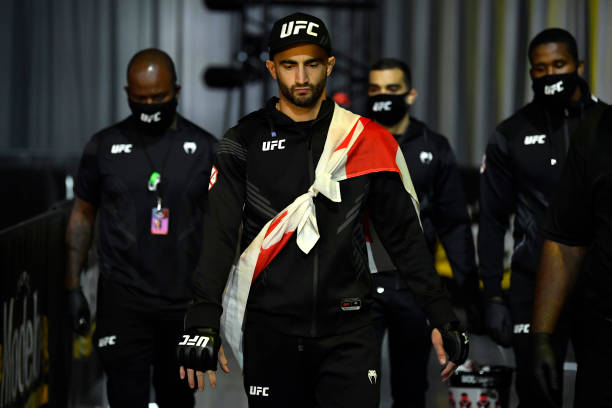 After successive POTN bonuses with first-round TKO victories over Jamey Simmons and veteran Cub Swanson, rising featherweight talent Giga Chikadze has an even tougher challenge ahead this weekend in his first UFC main event: the ageless 145-lb contender Edson Barboza.

Chikadze looking forward to 'real Mortal Kombat' fight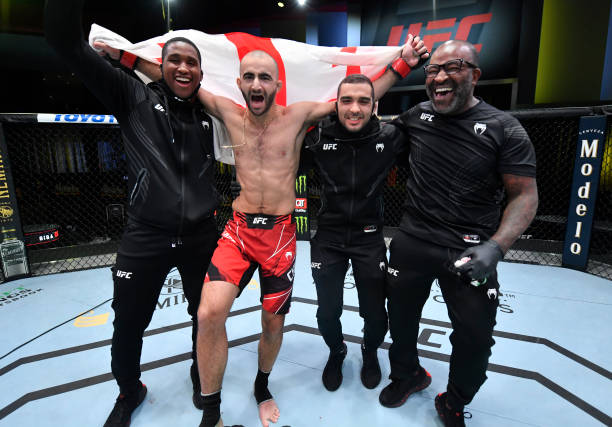 During Wednesday's media day, Chikadze revealed he has goosebumps just thinking about what promises to be an exciting headliner this weekend and is satisfied with the matchup too given Barbosa's pedigree: having fought most of the best across 145 and 155 in recent years.
"It's a real Mortal Kombat fight, I feel like two ninjas are going to go there and it's going to be fun, I'm excited, really can't wait.

Edson is a big name, bigger than some of the top-five. I was calling out top-five names because I wanted to move forward to the title quicker. Once I pass this challenge, then I'm ready for whatever, man – like even the highest level."
Although he only has 15 professional MMA fights to date, his kickboxing background (38-6) dates back to 2008 and he turned 33 yesterday. As far as divisional contenders are concerned, only four of the current top-15 fighters are older than him, so his eagerness to get to the top makes sense.
Barboza, at 35, is among that list. 36-year-old Josh Emmett (#7), former title challenger The Korean Zombie (#4, 34) and Calvin Kattar (#5, also 33y 5m) make up the quartet.
Barboza has experience aplenty, wants to have fun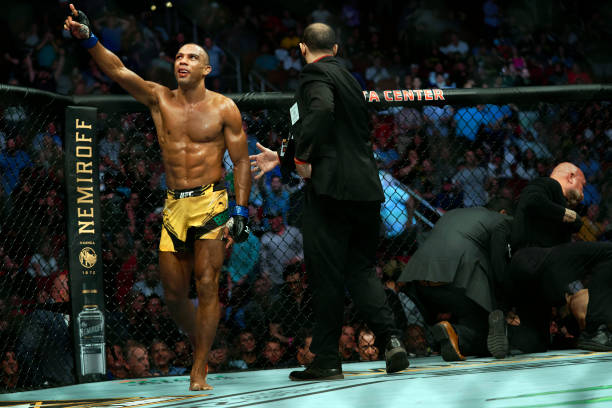 The Brazilian wowed fans with an excellent striking display to dismiss Shane Burgos at UFC 252 a fortnight later, winning Fight of the Night honours as he strung together successive wins after losing three straight bouts in 14 months against Justin Gaethje, Paul Felder and Dan Ige.
After that showing, he was actively calling out the division's top names and will do a lot for his reputation and future prospects with a third straight win here.
"When I see this fight on paper, I know it's gonna be great, people are gonna watch and I had to say yes because it's gonna be a war.

My goal is to go out there and have fun. I know if I go out there and give my best, it's gonna be a great fight. I never think about going out there, got to finish. I have 25 fights in the UFC, all those I go out there and [just] fight." 
Barboza's kicks have often crumbled lesser opposition, but Chikadze's aforementioned kickboxing background means he won't be bullied into submission in their stand-up exchanges.
While Alex Volkanovski's second title defence is set for Sept. 25, a stylistic victory for either man this weekend should propel them up a few spots as they look to challenge for gold in 2022.
---
UFC vegas 35 BOUTS, AS IT STANDS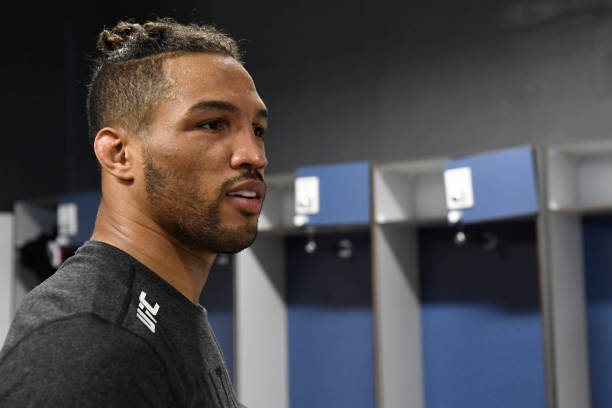 Main card (3am BST, Sunday) 
Featherweight: Edson Barboza (#9) vs Giga Chikadze (#10)
TUF Middleweight tournament Final: Bryan Battle vs Gilbert Urbina
TUF Bantamweight Final: Ricky Turcios vs Brady Hiestand
Welterweight: Kevin Lee (#11 LW) vs Daniel Rodriguez
Middleweight: Andre Petroski vs Micheal Gilmore
Middleweight: Makhmud Muradov vs Gerald Meerschaert
Prelims (Midnight BST) 
Middleweight: Alessio Di Chirico vs Abdul Razak Alhassan
Middleweight: Sam Alvey vs Wellington Turman
Light-heavyweight: Dustin Jacoby vs Darren Stewart
Women's flyweight: JJ Aldrich vs Vanessa Demopoulos
Featherweight: Jamall Emmers vs Pat Sabatini
Bantamweight: Mana Martinez vs Guido Cannetti
Picture source: Getty Images — quotes via MMAJunkie unless hyperlinked otherwise