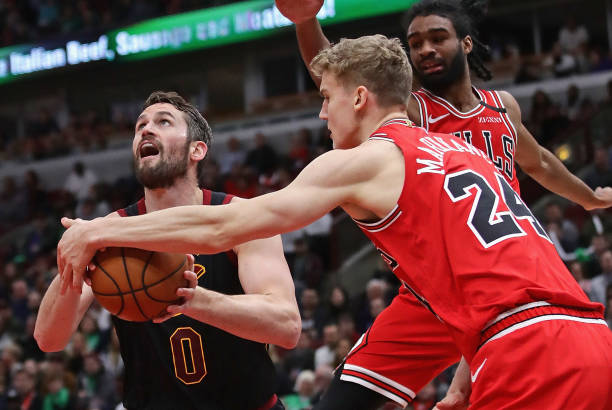 In a three-team trade that has left critics with multiple questions, the Cleveland Cavaliers have acquired Chicago's wantaway RFA PF Lauri Markkanen. They send PF/C Larry Nance Jr to the Portland Trail Blazers, while small forward Derrick Jones Jr will depart Rip City for the Bulls, alongside two future draft picks (2022 first, 2023 second-round). Is this a good move all-round?
Cavaliers get younger by moving for Markkanen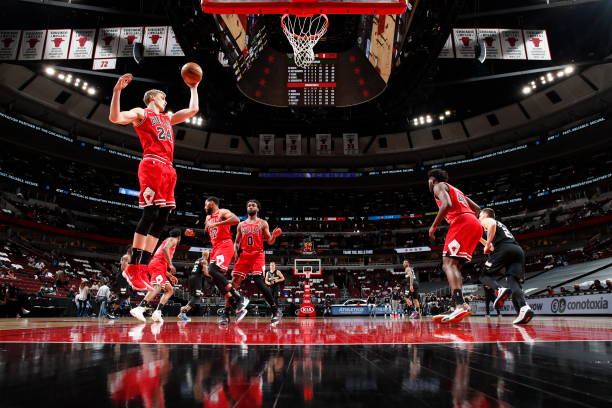 Markkanen, drafted seventh four years ago, gets the fresh start he wanted ahead of the new season, while Nance Jr finds himself back in the Western Conference. Elsewhere, Chicago retrieve draft picks and a credible player in DJJ, who could prove a useful reserve on the wing.
As I wrote on August 11, Chicago's ambitious asking price for the Finnish big man paid off – although interested suitors would've baulked at it upon first viewing given his frustration with the franchise. It has since emerged that the Timberwolves had interest in the trio involved.
Trade details
Chicago get: Derrick Jones Jr, Portland's first-round pick (2022), Cavs' second-round pick (2023)
Cleveland: Lauri Markkanen (from Chicago), signs four-year $67m deal
Portland: Larry Nance Jr (from Cleveland), has two years and $20.2m left on existing contract
Nance Jr, who averaged 9.3 points, 6.7 rebounds and 3.1 assists in 35 games last term, wasn't surprised to see Cleveland agree trading him as the 28-year-old was concerned about his role and playing time after USC big man Evan Mobley's arrival as the third pick in last month's draft.
He'll link up with Damian Lillard and close friend CJ McCollum in Portland, should provide a shooting boost after averaging a career-high 36% from three this past season, and his contract is such that he can depart as an unrestricted free agent in 2023 should they go into rebuild mode.
Franchise star Lillard is happy to stay with the Blazers, at least for now. However, their offseason business has been rather underwhelming when you consider that of their conference rivals.
As for Markkanen, the destination might not be as extravagant as first hoped, but he's joining a team with a blossoming young core: Isaac Okoro, Mobley (both 20), backcourt duo Darius Garland (21) and Collin Sexton (22) alongside highly-regarded big man Jarrett Allen (23).
Allen just signed a five-year, $100m deal this offseason and it'll be interesting to see who starts at PF and who comes off in their bench rotation unit, with Kevin Love's situation still unresolved.
Picture source: Getty Images