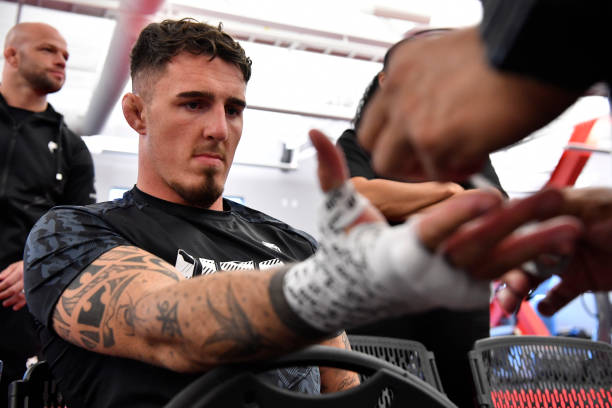 After earning fast finishes against Jake Collier, Alan Baudot, former champion Andrei Arlovski and most recently Sergey Spivak in his first four UFC appearances since debuting last July, there's a clamour from many to witness Britain's Tom Aspinall face much tougher opposition in a division lacking true prospects. Currently ranked #11, he doesn't see the need to rush.
Aspinall: all about timing and patience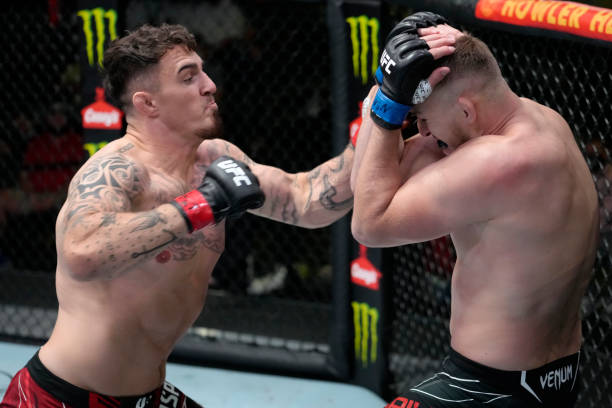 Time and again, Aspinall has made it clear he doesn't want to face the world's best heavyweights yet – not because he doesn't have self-belief he could win – he wants more time to develop.
In 13 professional fights, the 28-year-old hasn't passed the second round yet so it makes sense why he would want a gradual upturn in acid tests rather than being thrown into the deep end after such a promising start to his UFC tenure.
Also read: UFC Vegas 36 – Aspinall's latest win, on the Brunson-Till main card last weekend
During an appearance on Ariel Helwani's The MMA Hour, he was quoted as saying:
"It's kind of the gift and curse of the heavyweight division, the reason I always talk about taking it slow and stuff like that is a lot of people get it confused, think I'm not very confident. It's completely the opposite, I'm very confident in myself and my own ability but am aware enough to know I need more experience to compete with these guys who've had multiple five-round fights.

None of my fights have gone past like a round and a half yet. This experience, you cannot buy this stuff. It's very valuable, I need that to compete with these guys, that's what they've got over me. I feel like I've got a lot of other stuff over them – speed, power, skill – but I want to build that [experience] up."
---
Who does he want next?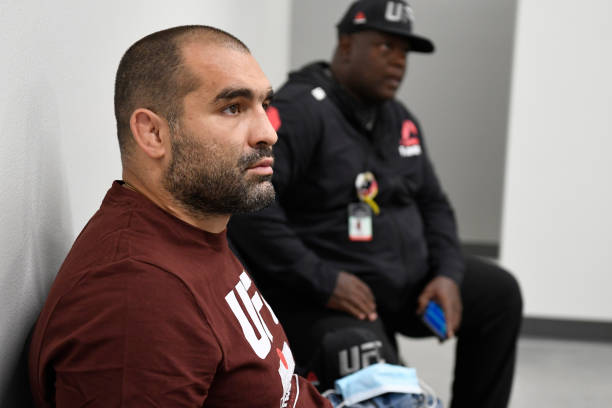 He made a callout to face Bulgaria's Blagoy Ivanov (#13, down a place) next after earning a Performance of the Night ($50,000) bonus for his first-round TKO finish against Spivak.
Ivanov, who has previously fought under Bellator and WSOF, is 2-3 since making his UFC debut with a unanimous decision defeat by former champion Junior dos Santos three years ago.
"I've watched him for so long, a lot of the top-15 are already tied up so it's probably not going to be any time soon. I like Blagoy, think that's a good fight.

What's the damn rush? I'm 28, heavyweights go to the early 40s, I want to stick around – not trying to be a flash in the pan – earn my way up, take these guys out, get experience, enjoy myself and make money, improve as I'm going."

Aspinall fancies his chances vs. Ivanov and wants to take things slow
After earning hard-fought decision victories over Ben Rothwell and Tai Tuivasa, he then suffered split decision losses against former title challenger Derrick Lewis and Augusto Sakai.
Injury meant he withdrew from a scheduled March bout vs. Marcin Tybura, facing Alexander Volkov at UFC 267 on Oct. 30 next after earning a first-round TKO over Walt Harris in June.
Besides Ivanov, the only other ranked fighters not currently booked outside the top-5 are Sakai (#9), Sergei Pavlovich (#14) and Spivak – who he just beat.
Picture source: Getty Images