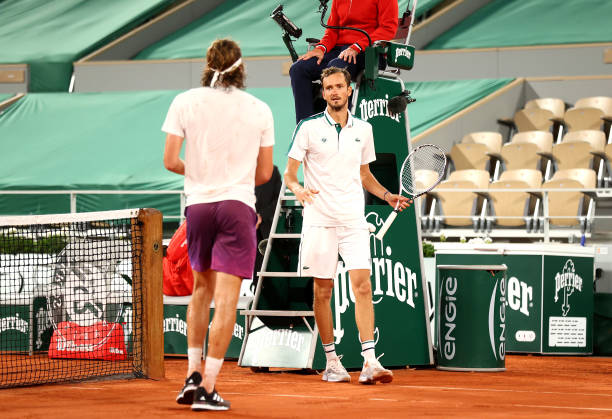 Roland Garros finalist Stefanos Tsitsipas has revealed he – like many others – wasn't in the best mental state competing during the COVID-19 pandemic this year. However, he's optimistic about 2022 and beyond, for his tennis and the life lessons he's ultimately learned. Elsewhere, new US Open champion Daniil Medvedev has been backed to avoid the same drastic slump Dominic Thiem suffered after winning Flushing Meadows last year, by his coach Gilles Cervara.
Tsitsipas details his struggles during ongoing pandemic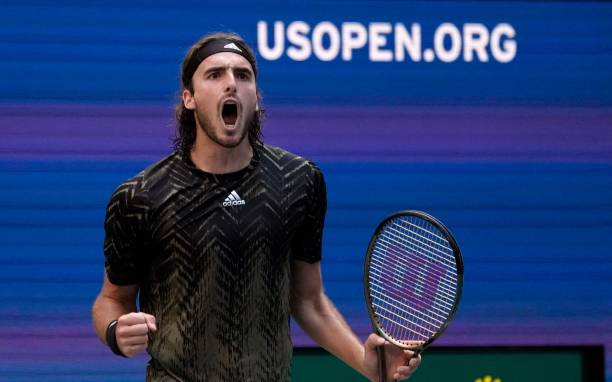 This ongoing COVID-19 pandemic has taught Tsitsipas a lesson on life, explaining that it's all about the ability to adapt well to difficult situations – often at a moment's notice.
"I never imagined going through something in my life like a pandemic, now I am in a better state mentally, was not in the beginning. It's all about adaptation; that's how I see it.

Once you adapt to your conditions, the human brain and body have this ability to adapt to any circumstance in any way. Personally, I struggled a lot with this, never imagined it would affect me so much, in a way I hadn't seen coming.

Now, I'm confident. Right now, I see light at the end of the tunnel; things are improving. It's so nice to finally see a solution and make our day-to-day lives much easier, better access to different things that bring happiness and joy."
The 23-year-old has come in for some overexaggerated criticism in recent months for many reasons, from his views on vaccination for the young to the long bathroom breaks that have followed him more closely than others after Alexander Zverev's cheating claims in Cincinnati.
The world no. 3 was involved in a similar incident during his five-set win over three-time Grand Slam champion Andy Murray at the US Open on Day 1 and since, the Greek's villain role only intensified before losing an epic five-set clash against Spanish teenager Carlos Alcaraz in R3.
He'll return to action next week as part of this year's Laver Cup tournament with Team Europe, featuring Zverev (#4), Andrey Rublev (#5), Wimbledon finalist Matteo Berrettini (#7), Casper Ruud (#10) and a familiar foe – new Grand Slam champion Daniil Medvedev (#2). Speaking of…
---
Medvedev won't suffer like Thiem did, insists coach Cervara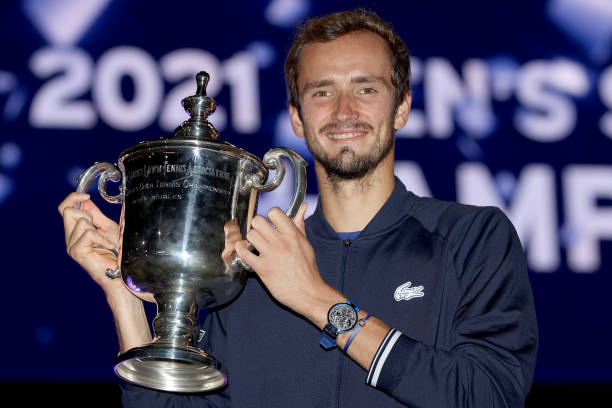 Dominic Thiem's drastic drop-off since clinching his maiden Grand Slam title has been well-documented, with a persistent wrist injury ending a shortened 2021 season for the Austrian.
Considering Medvedev just won the title Thiem couldn't defend this year, the comparisons between them are understandable – if a little predictable.
The latter's poor form and injuries have hampered his progress since then but Medvedev, world no. 2, isn't expected to face a similar fate after winning his first Slam at the third time of asking.
In a recent interview, his coach Gilles Cervara was quoted as saying:
"I don't think that will happen to him, but if we want to use what has happened for others, then yes it is a point of attention. It's too early to know, if that happens, we will look for solutions."
After losing to Rafael Nadal in the Flushing Meadows showpiece two years ago, and Novak Djokovic on the Serbian's hallowed turf in Melbourne earlier this year, Medvedev exacted revenge in the year's final Major tournament with a straight-sets victory over the world no. 1.
It was much different than Thiem's recovery win against Zverev twelve months ago and in fairness to the Russian, he's widely seen as the second best player on tour. Many believe while Thiem's ability has never been a question, he overachieved and couldn't build on that success.
Picture source: Getty Images — quotes via tennishead.net