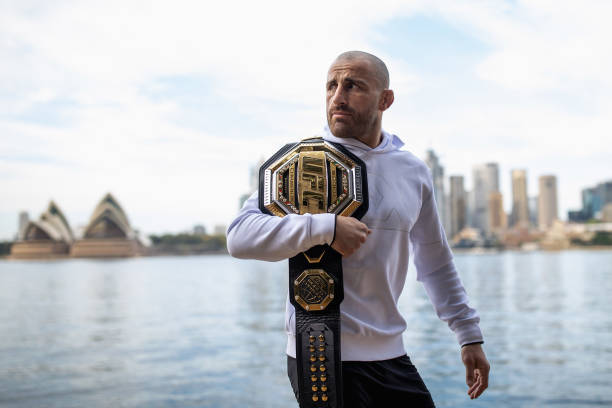 Ahead of an overdue second title defence this weekend, UFC featherweight champion Alexander Volkanovski insists Brian Ortega (#2) isn't deserving of the 145lb title and guaranteed he won't lose it after witnessing the 30-year-old's sloppy conduct on the Ultimate Fighter.
Volkanovski: Ortega ain't taking it from me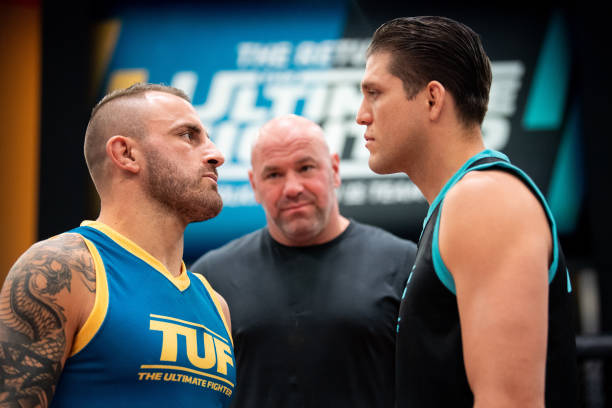 Brian Ortega presents a serious test that the champion cannot afford to overlook, especially after producing a striking clinic to storm past the Korean Zombie on his return last October.
However, Volkanovski – praising his adversary for that display – said T-City lacks some of the requirements necessary to be a titlist. On the UFC 266 media day midweek, the Australian said:
"I ain't no athletically gifted human being, I'm challenged in height, you name it, but it was just through hard work and busting my ass I got to where I am. I'm living proof that anyone can do it, or do whatever they want.

Hard work gets you to where I am, talent only gets you so far, and he's unprofessional – ain't doing what I'm doing – I guarantee you he doesn't deserve that belt, ain't taking it from me."
Volkanovski has only lost once in his 23-fight MMA career to date, against Corey Nelson in May 2013. Since then, he's won four Australian titles before making his UFC debut in November 2016 – nine straight victories, even if there's a Max Holloway-infused asterisk alongside his run to gold.
READ: How Volkanovski recovered to beat Holloway, retaining gold at UFC 251 last summer
The only other fighter with two wins over Holloway in their career? Conor McGregor's recent conqueror Dustin Poirier, seen by many as the uncrowned king at 155lbs. He'll get the chance to finally have the true belt – not an interim one – wrapped around his waist in December.
Another man on Holloway's resume is Ortega, as the former champion produced a display sending him into an extended hiatus – one critics believe is proving a help rather than a hindrance for T-City's fight evolution. It's too early to say definitively.
Volkanovski stressed it won't be one-way traffic like it was for sustained periods against TKZ though, given their stylistic differences and how much more intense this match has become – even if some of it manufactured – by their time together on TUF.
"I can't wait to punch, put some hands on him. I've never been in this position, right? I've never spent so much time with an opponent.

This is different, and then a long, long time off, so I'm just eager to get back in there, have some fun, enjoy everything about it, and punch him in the face.

He did look good in his last performance, I give him credit for it. But you know, he had a Zombie in front of him, just letting him do his thing.

You're fighting my fight, I'm going to lead the dance, follow my footwork, I'm constantly changing it up. He's got to try and keep up with that."
Only time will tell, but Volkanovski's knack for problem solving his way out of precarious situations – coupled with Ortega's submission prowess – make this a title fight that has flown under the radar as Nick Diaz makes his long-awaited return, albeit one at middleweight.
Picture source: Getty Images