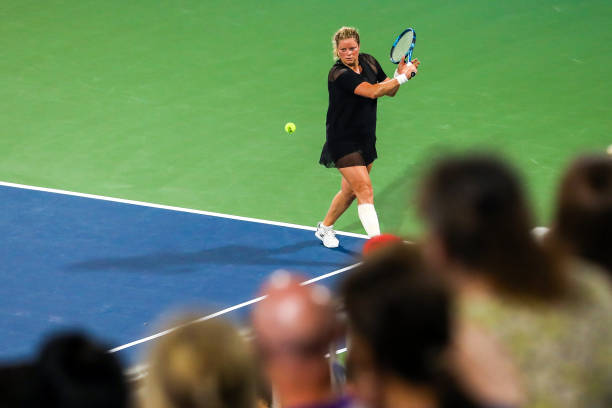 After losing on her return in three sets vs. Su-Wei Hsieh in R1 of the Chicago Fall Tennis Classic to start this week, then suffering a straight-sets loss with doubles partner and compatriot Kirsten Flipkens on Tuesday, the 38-year-old former world no. 1 finds herself in a tough position…

Clijsters saying all the right things, but actions speak louder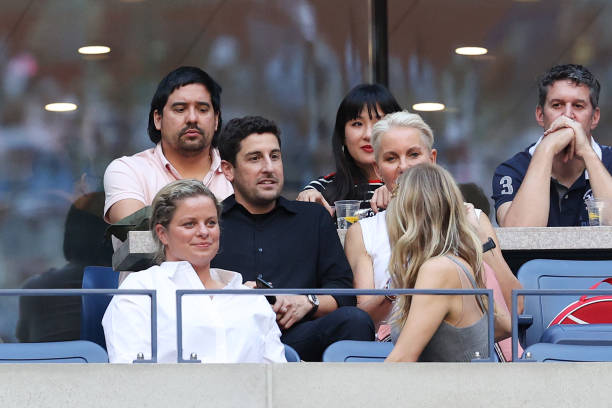 It's been 13 months since I wrote this piece on Clijsters publicly promising there was still good tennis left in her tank, after a surprising return from retirement just before the pandemic.
In fairness to her, that return has been disrupted by niggling issues: knee surgery last October, a COVID-19 diagnosis in January and not much of a window to seize across the WTA calendar when most of the world's top players venture from one country to the next on a weekly basis.
However, as has proven the case with Roger Federer (knee) and Andy Murray (hip), there comes a time when expectations are tempered and reality swiftly sets in. Clijsters is 38, her existing situation is more similar to Federer, but cited Murray as one of her inspirations for this return.
"Seeing Andy, the way he speaks about his comeback and everything, it's so motivating and gives you a lot of energy too.

To see him go through the things he's gone through, be open about the challenges of it and belief that he has, I feel like it's something I can relate to."

Clijsters praised Murray's attitude after several injury-forced hardships
In her first competitive outing since defeat in R1 of last year's US Open against Ekaterina Alexandrova, Clijsters lost 3-6, 7-5, 3-6 to fellow veteran Su-Wei Hsieh in two hours 18 minutes.
A mother of three who wakes up at 5am for training sessions from her family's home in New Jersey, the Dutch international made sure to put the result in perspective after a long-awaited return – one that has seen many fans on forums highlight how she seems overweight and unfit.
"Some good things, some bad and inconsistency. I think the most important thing is, what I talked with my coach and trainer about, my fitness coach, physically being able to get through these matches without big concerns.

That was the main goal. I came close [to winning], but still have a good feeling about [having made] progression and that's the most important thing. I would like to play Indian Wells if I can, if the body holds up good.

So at the moment, it's all fine, I'm excited to try play many matches and I'm really looking forward to World Team Tennis as well – that's where last year I really felt a big improvement."

Clijsters on positives and negatives, what the rest of 2021 could look like
With no concrete goals as she ramps up her comeback, Clijsters believes motivation will not be an issue as long as she sees improvements like the aforementioned quote hinted at last year.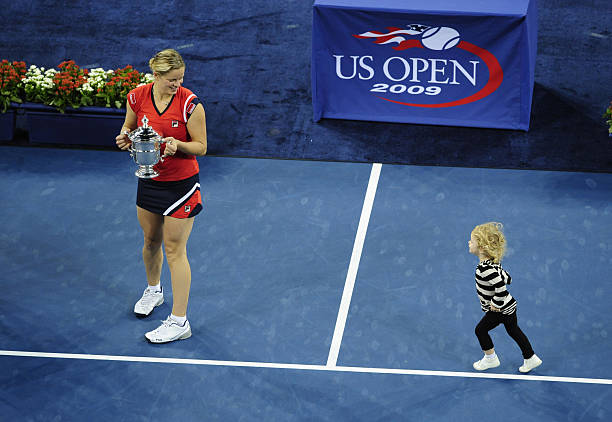 She's previously done well at Grand Slam tournaments after extended absences, winning the 2005 US Open in only her third Major back from troublesome injuries. That was again the case four years later, clinching a second title at Flushing Meadows after ending a two-year retirement.
However, many fear the game has evolved considerably since her most successful years on tour and to be successful, she'll need to focus on conditioning and match sharpness in abundance given the way the younger, fearless crop have stormed into the ascendancy recently.
Picture source: Getty Images — quotes via tennishead.net unless hyperlinked otherwise