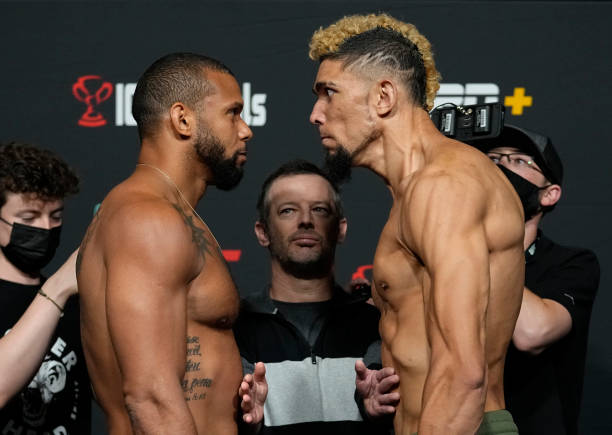 After fighting through injuries but ultimately losing a split decision to Jon Jones for UFC light-heavyweight gold two summers ago, Thiago Santos stressed he'll be better than his more recent outings – successive defeats – when facing Brazilian compatriot Johnny Walker tonight.
Santos looking to avoid three-fight skid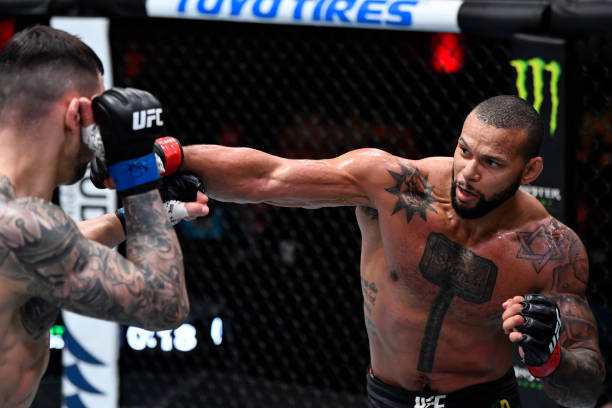 He didn't look like his explosive self but was still competitive against Glover Teixeira and Aleksandar Rakic, albeit in contrasting circumstances. Now though, the 37-year-old is looking to rebuild in a way similar to fellow one-time title challenger Anthony Smith.
First things first, he has to win this weekend against an unpredictable customer in Johnny Walker. It helps then, that he finally feels healthy and understands the position he's in.
During Wednesday's news conference, Marreta remained positive while suggesting critics only needed to look at his recent footage to see the physical limitations of late.
He underwent knee surgery to repair a torn ACL, PCL and MCL shortly after the Jones defeat.
"It's always hard to have losses but I'm not worried about that, I understand everything. I just came from a big injury so these two fights, it's a part of my recovery, you know? Now, I feel 100% – I'm sure I will be better than [before].

It's not excuses, it's just if you watch my fights again you can see that. Against Glover, I think I threw one kick. Rakic, I kicked more, moved better. I'm growing, you know? It's progress, this fight will be so much better."
He described Walker as a tough guy, said he wasn't exactly in the posiiton to refuse their fight offer after successive defeats and instead wants this main event showcase.
"I need to go in there and prove I am one of the best… he's a little bit crazy but good at what he does, has some KOs. I'm prepared, did my camp with good sparring partners and am ready for every single thing he can bring to me."
Picture source: Getty Images, quotes via MMAJunkie