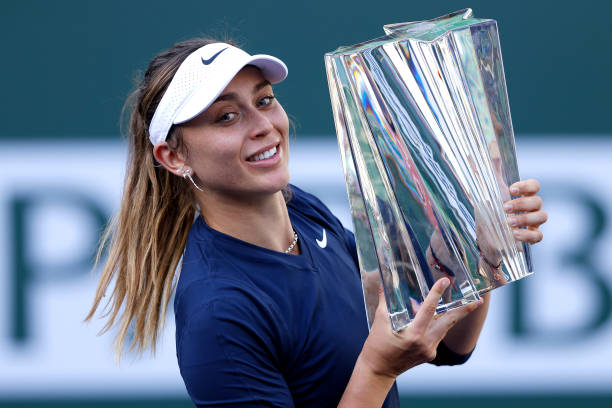 A pair of 21st seeds surprised plenty en route to becoming first-time Masters 1000 champions and, keeping in theme with symmetry, both produced their best to overcame adversity in their respective Finals: outlasting Victoria Azarenka and Nikoloz Basilashvili in three-set victories.

Badosa holds firm under duress, snaps Azarenka's bid at history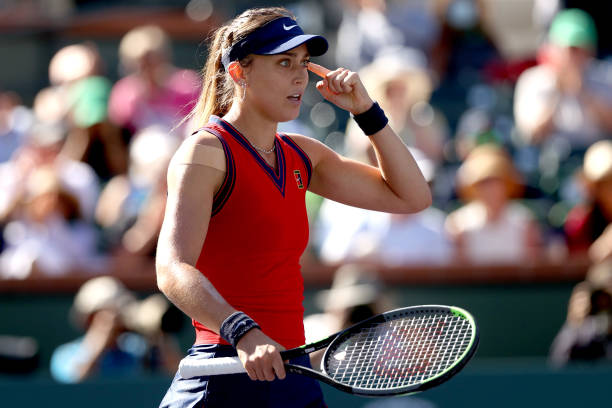 Badosa [21] bt. Azarenka [27] 7-6, 2-6, 7-6
At 23 years 11 months, Badosa becomes first Spanish player to win Indian Wells title
Azarenka was aiming to become first female to clinch trophy three separate years
This result also means she will rise to a new career-high world no. 11 [from 26] today
Over the past decade, Victoria Azarenka had accumulated a 8-1 record in final set tiebreakers.
The last one she lost was against Serena Williams at the Madrid Open in 2015 but judging by how the two-time Grand Slam champion had relinquished a commanding advantage (30-0, 5-4 up) with the match virtually in her hands just minutes prior, losing this one didn't seem impossible.
Badosa repeatedly beat her to the punch, and held her nerve much better as things gradually got tight, earning the biggest title of her six-year pro career after three hours and four minutes.
Azarenka knew she could win points aplenty just centred around her defiant shot defence (133 total) and did well to read most of Badosa's shot angles midway through the final set.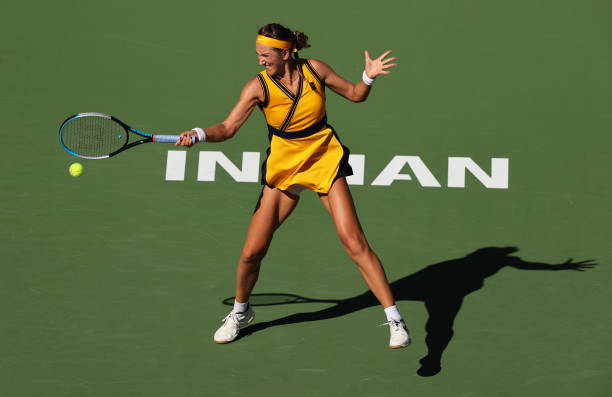 However, the 23-year-old – who cited the Belarusian as one of her inspirations growing up afterwards – refused to yield and responded by continuing to fire back resistance of her own.
Into a tiebreaker they went but Azarenka was immediately under self-inflicted pressure: first her high looping backhand return was met by a thunderous smash, before a double-fault on serve and brilliant Badosa winner that caught the line put the 2020 US Open finalist at a 3-0 deficit.
Just as quickly as she got on the scoreboard, Badosa blasted a beautiful 89mph forehand winner past her before watching an errant backhand fly wide mid-rally. Even with their differences in big-match experience, she wasn't going to be bullied into submission by Azarenka's power.
Things could've got tight, up 5-2 on Badosa's second serve. Instead she responded resiliently – never emotionally too high or too low – unleashing a 110mph serve forcing an error into the net.
Next came four championship point opportunities and, although she needed another second serve to finish, she swatted another forehand return up the line before falling to the ground in a heap, soaking up an impressive achievement no-one would've predicted for her a fortnight ago.
---
Norrie weathers the Basilashvili storm in war of attrition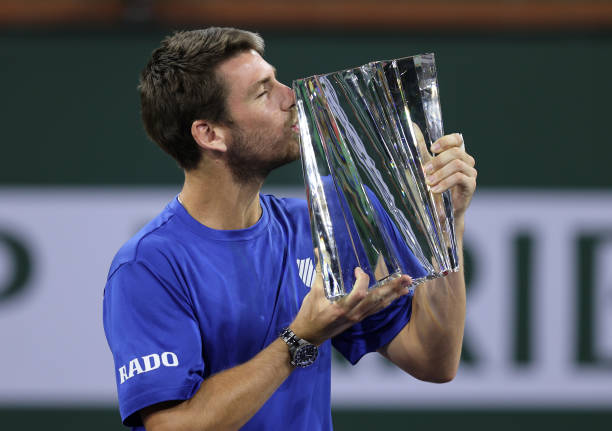 Norrie [21] bt. Basilashvili [29] 3-6, 6-4, 6-1
For the first time in ATP Masters 1000 history, all four semifinalists were ranked outside the world's top 25 and having beaten Grigor Dimitrov 6-2 6-4 to reach this Final, Norrie's result meant there would be a first-time champion – regardless of whether he won or lost.
In a match where the pendulum swung on multiple occasions, Norrie became the second Brit to win a major title in two months after Emma Raducanu's US Open triumph.
While the teenager's story at Flushing Meadows from qualifier to champion felt like a fairytale, Norrie's hardworking nature and ever-present desire to keep improving year-upon-year has brought him what he and his team will hope is only the continuation of his tennis apex.
He'll be pencilled in as world no. 16 from today with the Vienna Open (ATP500) a week away, finds himself charging towards the world's top eight players in the ever-changing race to qualify for next month's ATP Finals in Turin and confidence continues brewing nicely. Why wouldn't it?
Being able to weather a storm as fierce as Nikoloz Basilashvili without playing your best tennis, then pouncing on the Georgian with precision and continued clean hitting, you're certainly in an advantageous position. No wonder his coach, Facundo Lugones, was grinning early in set three.
Basilashvili's blistering ball-striking abilities helped him recover from 3-1 down to take the first set 6-3 and at times it felt like there wasn't much Norrie could do to stop the 29-year-old's power.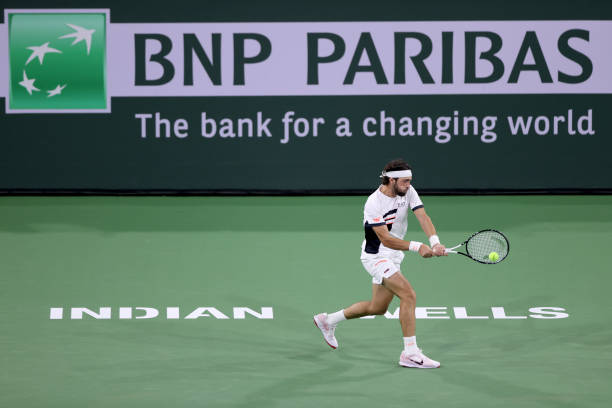 Despite holding a 6-3, 2-1 advantage at one stage, the cracks started to show. Norrie's more patient approach helped him extend the rally length, which in turn gave Basilashvili more scope for errors. Despite saving a break point to level the scoring at 3-3, damage was already done.
Basilashvili kept gifting Norrie free points on serve while his first serve percentages had weakened considerably – a 20% decrease at one stage – as rallies remained competitive.
Then, up 5-4 in set two, Norrie pressed his foot on the proverbial pedal. He won two brilliant points to start Basilashvili's service game, a pulsating rally and passing winner up the line on the run. A makeable forehand miss gave him three set points and suddenly, they were even again.
Despite winning a few of the longer shot rallies, Basilashvili's game remained jarringly littered with more mistakes as Norrie kept defending his haymakers in lengthy exchanges and that gritty persistence was visibly starting to wear on the new world no. 27 who had no plan B.
That was evident as the Brit recovered from 0-40 down on serve, winning five straight points to earn a huge hold and go up 3-0 in the deciding set. From there onwards, it was essentially plain sailing for the 26-year-old, as the Georgian recorded 22 unforced errors in set three alone.
For context, Norrie had just one more (23) across their whole one hour 51minute match and it rather told the story of a match that could've gone either way in stages, though the better player showed steely resiliency en route to prevailing. Where can he go from here? Only he knows.
Picture source: Getty Images