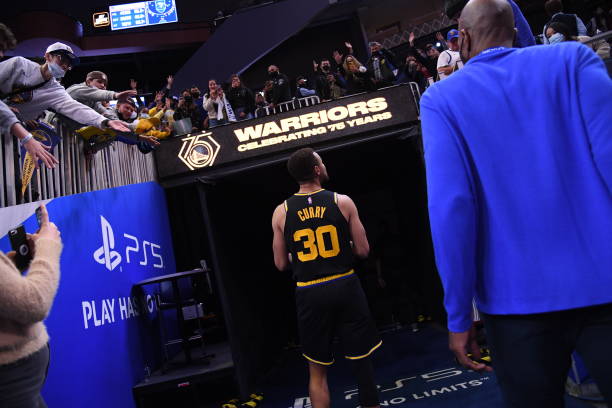 Although still without Klay Thompson for the time-being, the Golden State Warriors have quickly become an ever-increasing talking point so far this term with their impressive play – leading to a 7-1 record, something franchise point guard Stephen Curry believes isn't a surprise even after their heartbreaking play-in defeat during the race to make last season's playoffs.

Curry unsurprised by Warriors' promising, fast start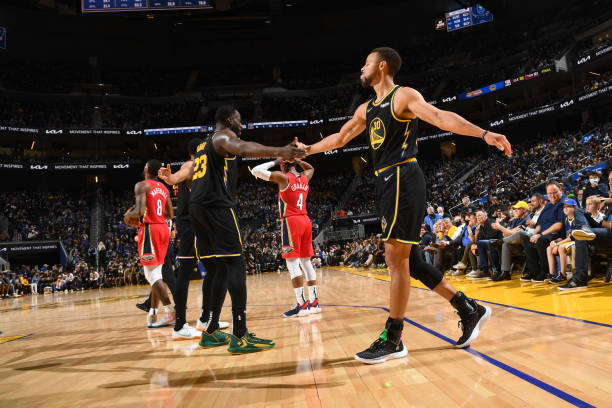 There might be plenty of new-look faces among their roster, but some are saying the Warriors are looking like the dominant two-way force who proved an inevitable juggernaut during their championship reign a few years back.
Having blown out the Zion Williamson-less New Orleans Pelicans 126-85 in the early hours on Saturday, Curry told ESPN he's not surprised about how quickly his team has started this season.
As quoted by Nick Friedell, the 33-year-old said:
"We got guys that understand basketball, how to play. There's always good intentions with what we're trying to do, even if it doesn't necessarily work out.

We're all trying to do the right things and understand the philosophy of how we've got to create shots, then obviously defensively, principles that we need to rely on every night.

The record's great – eight games in, a lot of season left – but the way we're succeeding and opening up games, putting up good stretches of basketball together, I'm not surprised at all."
Three-time NBA champion Andre Iguodala had interest aplenty in free agency this past offseason but eventually agreed a return to Oakland, after two years with the Miami Heat.
He echoed Curry's sentiment, acknowledging the deep roster at Steve Kerr's disposal has meshed well – a mix of veterans and motivated youngsters despite existing injury issues.
Five-time All-Star guard Klay Thompson isn't expected back before Christmas as he continues rehabbing from serious ACL and Achilles injuries, while Wiseman – the number two draft pick in last year's class – has only just now been cleared to practice after meniscus surgery.
"I've seen a lot, played for a lot of different coaches, been in different environments. Just take a look around the league, see how teams are set up, playing, how the game's being played.

You can size yourself up with other teams, we got two starters out, so have an opportunity to do something special, but have to continue getting better every single day and find our weaknesses before other teams do."
Nemanja Bjelica, who similarly signed a one-year veteran's minimum deal to join Golden State this offseason, has impressed early on. Kerr sought the big man out for praise after their most recent win, highlighting just how skilled he is, and there are others eager to play their part too.
Sixth-year point guard Gary Payton III, in his second season alongside Curry and co, sent social media wild after producing this thunderous dunk highlight against Charlotte earlier this week:
Draymond Green, another invaluable asset to the Warriors' championship teams in years past, said while their form has been excellent, they also cannot afford to rest on their laurels – instead focusing on continued growth, embracing the process and then, the sky's truly the limit.
We'll have to see as far as their title aspirations are concerned, but with Curry thriving in the creator-in-chief role, they'll certainly be fun to watch.
Picture source: Getty Images