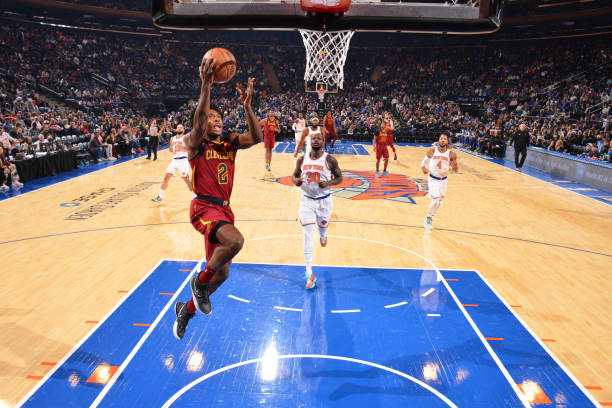 The timing couldn't be much worse. After successive games with less than double-digit scoring, the Cavs' fourth-year point guard is now bracing himself for an extended period on the sidelines after sustaining a torn meniscus during their win over the New York Knicks at the weekend.
Sexton's progression stunted by serious knee injury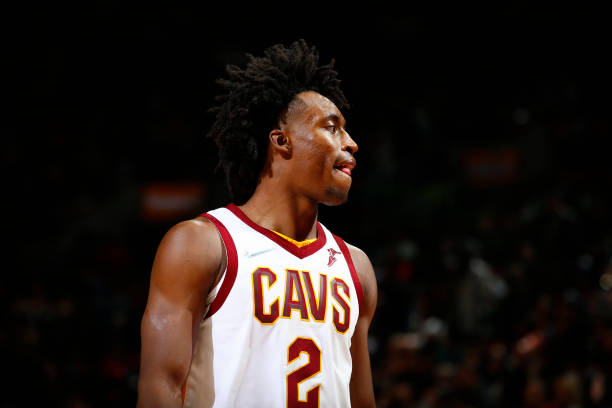 Just hours after Shams Charania's latest Inside Pass piece in the Athletic, where the highly-reputable journalist discussed multiple topics – including a mutual desire for Sexton and the Cavs to agree upon a multi-year extension, their star guard has sustained a serious injury.
In the featured article, he wrote:
"The Cavaliers remain interested in a long-term deal with guard Collin Sexton next summer after failing to agree on a rookie extension prior to the season.  Sources said he sought a four-year deal in the $100m range, but they wanted a fifth year on any agreement.

Cleveland has revamped its roster: adding Evan Mobley, Ricky Rubio and Lauri Markkanen, and is in the midst of a strong 7-3 start in the Eastern Conference.

Sexton's role has changed with additional talent around him, and the lack of an extension provides both sides with the opportunity to evaluate the situation."
Rubio recorded a new career-high points tally at Madison Square Garden during their 126-109 win over New York – 37 points (13/19 shooting), with eight threes and 10 assists in 31 minutes.
The Spaniard, in his eleventh NBA season, has shown flashes of this during bursts in Minnesota and Utah but isn't a high-volume scorer nor consistent enough to rely on that output regularly.
Although he'd only played 11 games pre-injury, Sexton was enduring a slow start to the new campaign – like many point guards leaguewide, including James Harden and Damian Lillard.
The 22-year-old was averaging 16 points on 53% true shooting so far this term while recording career-lows in 3P% (24.4%), FT% (74.4) and assists (2.1) per game among other numbers.
As per a feature examining possible replacements on basketballnews.com, it'll be very difficult for the Cavs to mask Sexton's absence given what he gives them – both on-and-off the ball.
"Although his shooting percentages across the board are down, his .300 three-point rate is the highest it's been since coming into the league, and his game has become more efficient.

He's made a major adjustment to their change in offensive strategy, spreading the ball around with fewer dribbles and more all-around involvement.

Many detractors point to his dominant on-ball nature, but Sexton has been tremendous off the ball as a cutter getting easy looks at the rim, and currently has the third-highest amount of potential assists on the team with 65.

Defensively, the will to defend has been there as well. Of course, we all know how ridiculous his burst is in transition too. He's been bought-in from the start of training camp around their massive change in playstyle."
Cavs' mettle and playstyle changes will now be tested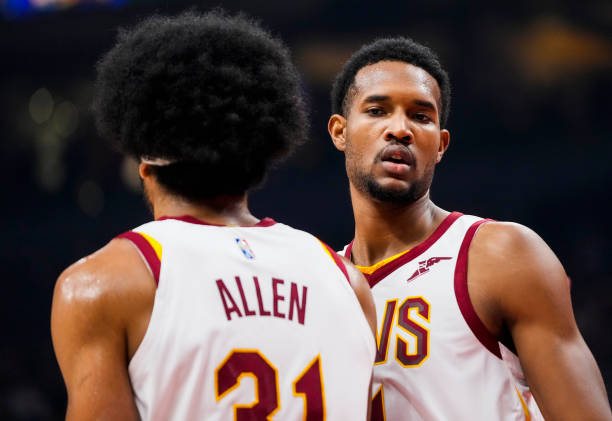 Thankfully for head coach J.B. Bickerstaff and co, the franchise are managing to fire promisingly on other cylinders – likely delaying the inevitable as far as creative construciton is concerned.
Standout rookie Evan Mobley is earning rave reviews with his play, while Jarrett Allen – who inked a five-year, $100m offseason extension – won the league's Eastern Conference Player of the Week award, their first in franchise history since LeBron James departed three years ago.
Selected fifth from Auburn in last year's delayed draft, Isaac Okoro (hamstring) is expected to return this week and could flourish as their starting SG in Sexton's absence, with Darius Garland – the latter's usual backcourt partner – moving to point and assuming more responsibility.
Rubio, as previously mentioned, will likely see an upgrade in minutes but there shouldn't be additional scoring expectations placed on his shoulders. Instead, the load should be shared equally given how they can move the ball quickly while feeding their frontcourt players properly.
Cedi Osman's shooting numbers have somewhat stalled in recent years but the Turkish forward is averaging career-highs in 3P% (45.3) and eFG% (63.2) through ten games from the bench.
It's easy to forget that Kevin Love and summer acquisition Lauri Markkanen are also sidelined in the league's health-and-safety protocols. Losing Sexton, especially now, is an untimely blow.
But the Cavs have enough weapons to mask the problem while proving their mettle in an Eastern Conference packed with surprise packages already this season.
Picture source: Getty Images — stats via basketballreference