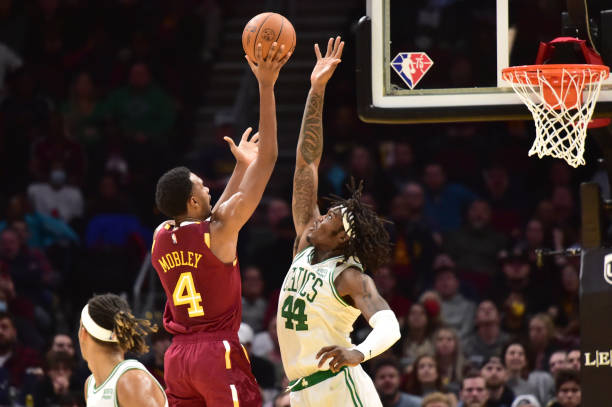 The 20-year-old big man was one rebound shy of recording his fifth double-double of the campaign and was key down the stretch as the Cleveland Cavaliers recovered from a seemingly improbable 19-point deficit to sting the struggling Boston Celtics in the early hours on Sunday.
Mobley magic continues as Cavs win again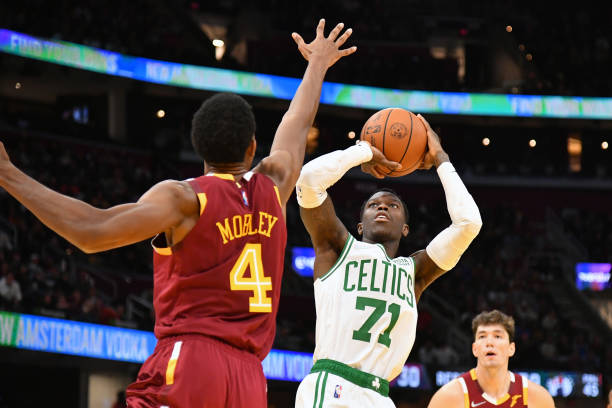 Selected third in this year's draft behind exciting guard duo Cade Cunningham (Detroit) and Houston's Jalen Green, 20-year-old center Evan Mobley has already started earning rave reviews leaguewide while emerging as an early frontrunner to win Rookie of the Year honours.
He's already breaking records and rewriting franchise statistics, after becoming the fastest player in Cleveland Cavaliers' history to reach 200 points and 100 rebounds overnight.
It took him just 14 games to achieve said feat, as he and third-year point guard Darius Garland in particular were key en route to an unlikely comeback win over the Celtics this weekend.
Putting in work
Mobley is averaging 15.6 points, 7.9 rebounds and 2.3 assists per game with 52.7% FG and 1.5 blocks so far this term.
He's second among rookies behind Toronto's Scottie Barnes for pts and rebs per game, while six players including Cunningham, Green – all guards except PF Barnes – are averaging more assists.
No-one comes close to his BPG rate (21 so far, next closest is 8).
Post-game, their head coach J.B. Bickerstaff said it best when asked about their remarkable recovery – as Jayson Tatum's 3PT shot meant they trailed 72-53 with 3:05 left in the third quarter:
"There is no basketball reason why we should have won, but there was a collective spirit. Momentum is a hell of a thing – when you start to ride that wave in either direction, it changes the game."
As I mentioned at the start of this week, the Cavs possess ample depth and have rallied well despite losing starting guard Collin Sexton (meniscus) indefinitely.
Since successive away losses against the LA Lakers and last year's defeated finalists Phoenix Suns, Cleveland have won six of their last seven games – edging past the Charlotte Hornets, Portland Trail Blazers, Toronto Raptors and now Boston by a three-point margin or less.
Ime Udoka's Celtics, who are currently without key starting guard Jaylen Brown (hamstring), have an opportunity at immediate revenge when they face off again early on Tuesday (BST).
Picture source: Getty Images