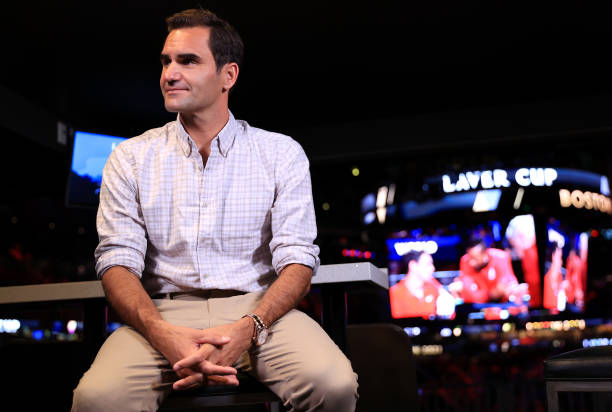 After being blasted out of Wimbledon by Poland's Hubert Hurkacz on July 7, Roger Federer underwent another round of knee surgery and stressed he wouldn't rush a return in 2022 – which was one of the topics his coach Ivan Ljubicic has expanded on, during a recent interview.
Federer a huge doubt to feature at next year's Australian Open
After undergoing double knee surgery last year, Roger Federer spoke about possibly retiring with his coaching team but ultimately decided against it, given his strong passion for the sport.
The 20-time Grand Slam champion, who made his long-awaited return at the Qatar Open in March, sustained a setback in his recovery four months later.
READ: Federer is again sidelined indefinitely, after requiring more knee surgery
Hubert Hurkacz, world number nine, inflicted his heaviest defeat at Wimbledon with a 6-3, 7-6, 6-0 win during a quarter-final that felt cataclysmic as far as Federer's final years are concerned.
While that might sound dramatic, the atmosphere inside SW19 – as well as the Swiss star's overall play that afternoon – rather spoke volumes, that the new guard are continuing to take over and father time remains undefeated, no matter how much we try to prolong the inevitable.
The knee injury saw him withdraw from this summer's rescheduled Tokyo Olympics, while ending his season. During an interview with Stats Perform, Ljubicic confirmed Roger has no plans to retire just yet, even if he won't return as quickly as everyone would like.
"We have spoken and I can guarantee he wants to return to playing tennis. When he decides to stop he will retire, but I don't think it's going to happen all of a sudden.

I think the Australian Open is not a real possibility right now, there are very few chances, he's still recovering and knowing him, he wants to be sure he can play to win the tournament and be at 100%.

He will go step-by-step because he's 40 now, needs to be patient and cannot recover as quickly as he used to."

Ljubicic guarantees Federer will return again, but at what level?
After beating Casper Ruud 7-6, 6-2 in his first ATP Finals matchup earlier today, world number one Novak Djokovic lifted a seventh title after sealing his year-end #1 fate earlier this month.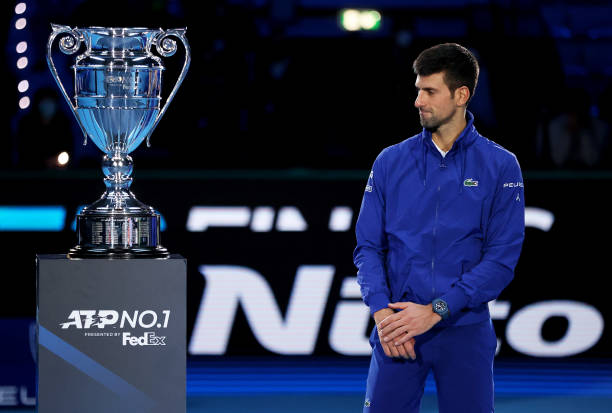 Federer (knee) and Rafael Nadal (foot), his two greatest career rivals, remain sidelined with respective injuries. The latter revealed a desire to play an Abu Dhabi exhibition event next month (Dec. 16-18), but there are still concerns over his conditioning in a best-of-five set format.
Nadal's teenage compatriot, Carlos Alcaraz, has already made massive strides as the 18-year-old looks to fulfill his boundless potential. He clinched this year's NextGen ATP Finals without losing a match, dropping just one set across five matches and is now ranked #32 in the world.
The youngest player inside the world's top 100, his stock rose exponentially after a magical run at Flushing Meadows earlier this season, which included a five-set win over Stefanos Tsitsipas.
Picture source: Getty Images — quotes via tennishead.net