Through four appearances to start the new season, Duke's 6'10 power forward star Paolo Banchero is averaging 17 points on 62.5% shooting and 8.5 rebounds per game. Seeded ninth in the ACC, they are unbeaten (5-0) at the time of writing. But as they look towards an uncertain future in the months ahead, will their Seattle-born five-star recruit be allowed to flourish?
Duke have an unwanted off-court issue hanging over them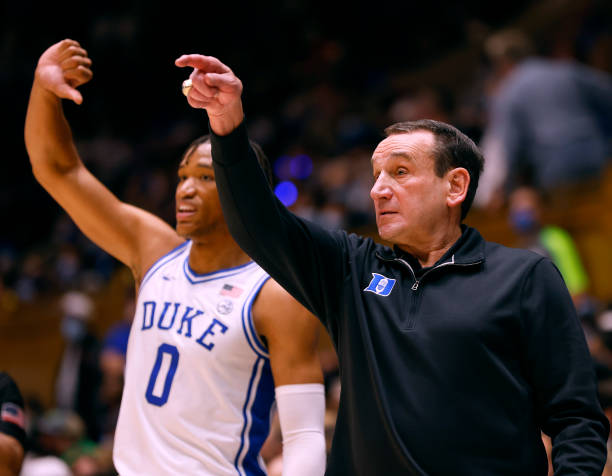 This is their legendary head coach, Mike Krzyzewski's final season in charge, and it feels typical he'd have some early year drama to navigate through after news filtered through on Sunday.
Junior guard Michael Savarino, his grandson, was arrested and charged with DWI while freshman Banchero – a projected top 2022 draft pick – was charged with aiding and abetting said DWI.
That stance hasn't moved after last weekend's incident but unsurprisingly, the spotlight and subsequent scrutiny has shifted brightly towards him and the Duke Blue Devils in the days since.
"We had a violation of our standards, and we'll handle that internally. We've already handling that. Two entirely different situations, headlines might make it look like it's the same, but it's not.

The decisions we made are in conjunction with our authorities — my superiors. We're taking action and will continue [to do so]."
December 8 – a day earlier than Savarino, he's due in court. If you scroll through YouTube looking for recent highlights of the prospect, who turned 19 last week, there's one brief comment which reiterates just how important his upcoming punishment could be. 
It reads simply, "pray for p5" – the initial of his first name and number five, jersey number. 
While his teammates displayed a united front when questioned by the media on Tuesday after a blowout 92-52 win over an overmatched Gardner-Webb side, it's easy to forget how naive and fragile they all still are with regards to life choices and dealing with adult consequences.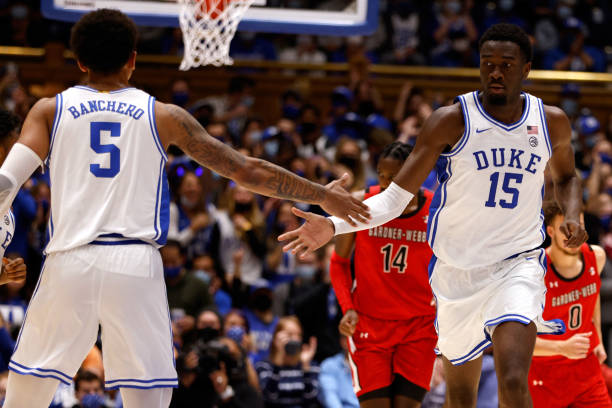 Banchero clearly sticks out, not just because of his seismic frame or world-class potential, but he also brings plenty on both ends to a team devoid of the Zion Williamson electricity of 2018-19.
Whether he'll be granted the chance to continue developing his passing and three-point shot in league play, or face severe punishment – like an extended suspension, remains to be seen.
Before this weekend's slate of fixtures, be sure to mull over live NCAAB lines with big teams aplenty all in league action including Michigan, Gonzaga and Duke themselves before the latter two square off on November 26.
I've given Banchero the green light, but the trio have players with high NBA ceilings: Gonzaga big man Chet Holmgren and versatile wing Caleb Houstan out of Michigan – so some early scouting could come in handy for fans and critics alike as the next generation work to hone their skills.
Picture source: Getty Images