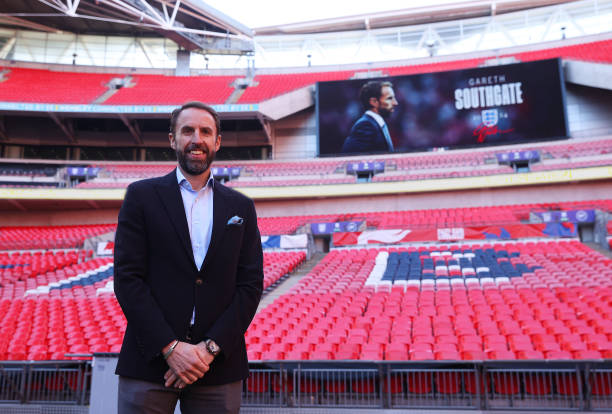 Gareth Southgate's two-year extension announcement means, if all goes well, he'll remain England manager until December 2024 – occupying the position for more than eight years, being their longest head coach since Bobby Robson. They've progressed considerably under his guidance and yet there remains an unwavering feeling he's taken them as far as he can.
Southgate inks extension, feels major trophies remain possible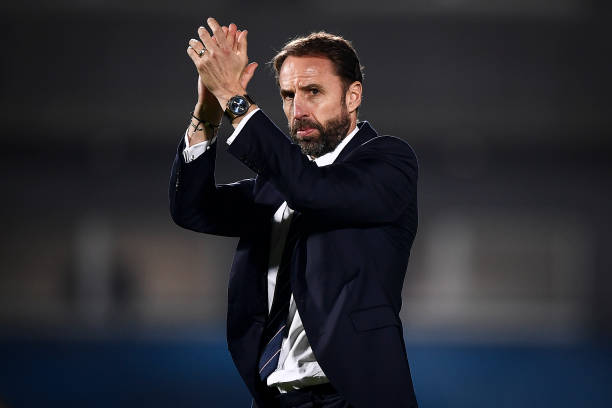 Southgate clearly wants to prove critics wrong in club management. But as far as he's concerned, that can wait with a job – and squad packed with rich potential – still to be unlocked.
"In football, when you've got a good team, done a lot of the cultural work to get them where you want them to be – where they can challenge – you want to bring that to fruition.

We've only ever won one World Cup and still believe that's possible, an aim we should have as a team and to step away at a moment where the next few years can be very exciting would've been difficult to live with.

We're allowed to dream and we've set ourselves high challenges. Did we think three years ago we'd be sitting here on the back of a semi-final and final? Well, we could have all hoped but it might not have been a realistic dream."
Under his tutelage, England have transformed from European embarrassments to admirable overachievers on the world stage. From that infamous Iceland collapse, to a World Cup semi-final and losing a final on penalties in this summer's rescheduled European Championships.
They've won 15 of their 19 matches this year and Southgate, whose assistant Steve Holland also agreed extension terms, said being able to produce machine-like consistency will stand them in good stead as far as tournament football is concerned where fine margins are always decisive.
However, it's the games they haven't won (Scotland, Italy, Poland, Hungary) that have proved a case in point for Southgate's reign so far. Scotland exposed them for being needlessly safe, they were naive against Italy while the latter two? More of the same, albeit against weaker opposition.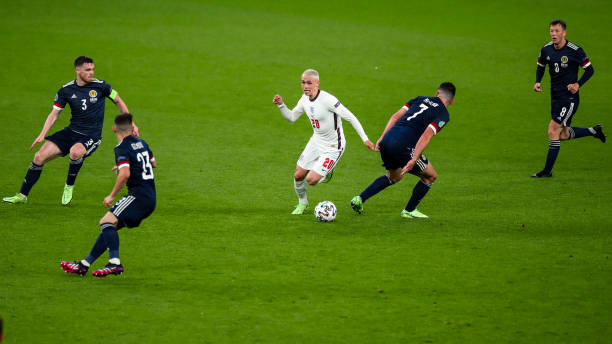 While understandable given their defensive deficiencies, his conservative tactics in games only hinders England from being at their free-flowing best. Despite scoring first, they were thoroughly outclassed in midfield by the Italians – nothing new – just like Holland two years ago.
That sentiment is echoed by one Guardian comment which caught my attention:
"I believe that we aren't going to win anything with Southgate, we've been ridiculously lucky with our fixture list in the last two tournaments and still not won anything – I really can't see us being that fortunate again.

His obsession with control is also blunting what could be a world-class attack, inability to impact a game positively with substitutions is detrimental and doesn't seem to be an issue being addressed or fixed.

We are superb against mediocre teams, good against average and found wanting as soon as we come up against a world-class team – which you always do to win a continental/global tournament."
They signed it off hoping to be wrong and Southgate eventually leads the Three Lions to the promised land, but it's difficult to argue against that assessment. That is also why news of his extension, while welcome in the short-term, feels underwhelming because there is no plan B.
Are there world-class managers available that would actively commit to a long-term project with Englandl? The only attractive options – like Germany's Hansi Flick – are already tied down.
Only time will tell if their long-term investment in Southgate pays off with the ultimate prize, but there's no shame in acknowledging his achievements thus far, even though they have the quality and depth at his disposal to go a step forward under a more adventurous head coach.
Picture source: Getty Images