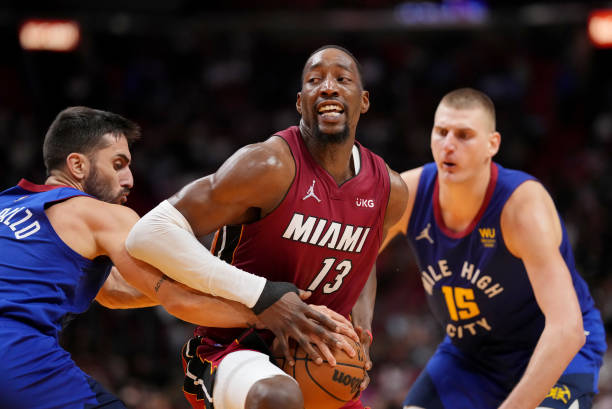 Miami suffered their third loss in a six-game stretch overnight against Nikola Jokic and the undermanned Denver Nuggets, without an injured Jimmy Butler and a rough night for sharpshooter Duncan Robinson. However, it has since emerged they have bigger problems to deal with after news broke earlier this evening about Bam Adebayo's year-ending thumb injury.
Adebayo's 2021 over after sustaining torn UCL in right thumb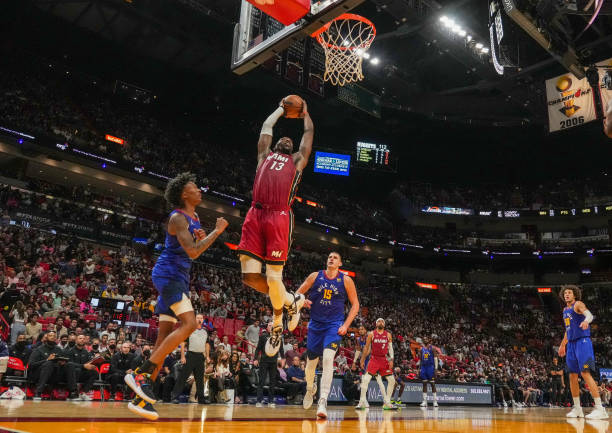 Adebayo was the game's joint-high scorer with 24 points on 11-of-19 shooting alongside reigning MVP Nikola Jokic, recording 13 rebounds and six assists elsewhere in 35 minutes but ultimately couldn't stop Miami suffering their second home defeat of the season against their new enemies.
After tonight's news, it feels inevitable Erik Spoelstra's men will record a few more than they'd want with their starting center – an ever-improving All-Star – now sidelined for at least 4-6 weeks.
Sources told Shams and Woj, the league's two most trusted journalists, that estimated timeline for his return – after he undergoes surgery this weekend – would cause him to miss 15-20 games.
Adebayo, who turned 24 in July, has grown into one of the league's best two-way centers for his defensive switchability and ever-growing offensive repetoire.
The scary thing about the Olympic gold medallist, as far as rival teams and fellow competitors are concerned, is the fifth-year man still has plenty of room to develop his game further. He's averaging 18.7 points, 10.2 rebounds, 3.2 assists and 1.1 steals per game in 18 starts this term.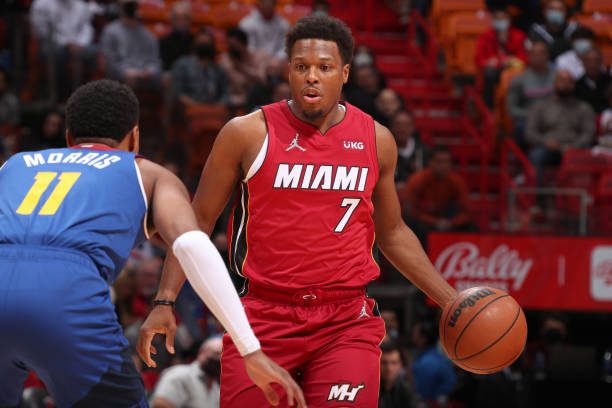 So with those stats in mind, it goes without saying that his towering presence will be missed on the floor. Kyle Lowry's arrival in the offseason has offset his need to faciliate and create as much in a team with Butler, Robinson and Tyler Herro featuring heavily on opposition scouting reports.
However, he's led the Heat in one of the three main categories (scoring, rebounds, assists) in six successive games. Butler's triple-double vs. New Orleans on Nov. 18 was the last time he didn't feature top of their team in something, and the drop-off to their next big man is noticeable.
So, what's next? how will adebayo be replaced? a look ahead
ESPN's Tim Bontemps said veteran Dewayne Dedmon will likely step into the breach in Adebayo's absence, but with Markieff Morris (neck) also out, they're short-handed in the paint.
PJ Tucker, another offseason acquisition, has largely started at power forward this season while rookie center Omer Yurtseven and veteran Udonis Haslem have played sparingly this term.
Butler (tailbone) didn't feature against Denver and while he remains day-to-day, their schedule between now and mid-January isn't exactly kind.
For example, they face the defending champion Milwaukee Bucks twice in four days later this month, while a bullish Cleveland Cavaliers side will play them twice in just under two weeks.
Their Eastern Conference playoff rivals Chicago and Washington have exceeded expectations so far this season, while a seven-game road stint to welcome 2022 featuring Golden State (Jan. 4) and Phoenix (Jan. 9) – against the Western Conference's two best teams is certainly difficult.
Miami (13-8) are two games behind the East-leading Nets and in what has been a whirlwind start to the term, also two ahead of a five-way tie for the 7-11 spots – the dreaded play-in picture.
Picture source: Getty Images