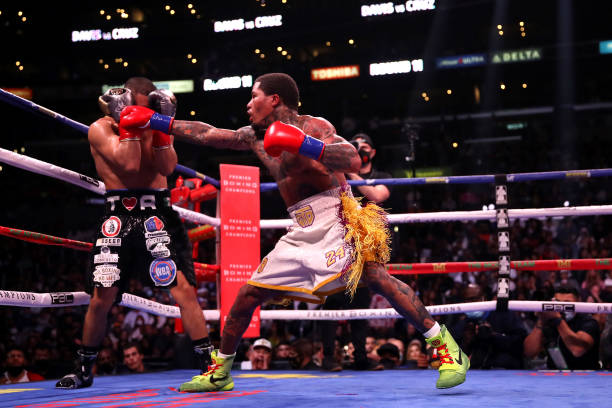 Gervonta Davis improved to 26-0 and retained his WBA (Regular) lightweight belt via UD (116-112, 115-113, 115-113), but the judges' scorecards show Sunday night's PPV headliner from Staples Center wasn't without difficulty against the commendable resolve of Isaac Cruz – living up to his Pitbull nickname while snapping Tank's 16-fight stoppage streak in the process.
Davis guts through ADVERSITY with left hand injury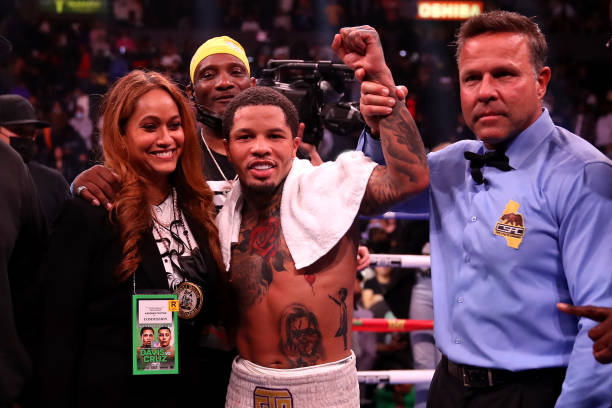 116-112, 115-113, 115-113: Davis beats Cruz via UD, retains WBA (Regular) lightweight title
Cruz' chin and tricky style prove key in helping him to end Davis' 16-fight stoppage streak, dating back to a 6-round decision win over Mexico's German Meraz in Oct. 2014
"All them guys are easy work, I'm the top dog," Davis says of 130, 135, 140-lb contenders and fellow champions post-fight with George Kambosos Jr among those in attendance
MRI scan to come for Gervonta, after corner audio suggests it's a recurring hand injury the 27-year-old previously suffered in training camp ahead of third PPV headliner
If there was any doubt about Davis' marketability as a burgeoning star, he's now sold out crowds in Baltimore, Atlanta and Los Angeles post-lockdown.
Importantly though, the most impressive takeaway from this besides making subtle adjustments on-the-fly was his ability to withstand pressure none of his 25 previous opponents could sustain.
Cruz landed 12 less total punches (133-121) over twelve rounds and attempted almost 100 more, such was the Mexican's need to earn Davis' respect in the early rounds.
By the end, he was held aloft on his trainer's shoulders after a stock-rising performance that should stand him in good stead despite falling short against a feared knockout artist.
He cranked up the pressure early on, backing Davis against the ropes while trying to set traps. That front-foot style meant a lot of manoevuring for the champion, who started finding timing and range through three rounds after threatening to land his trademark vicious uppercuts.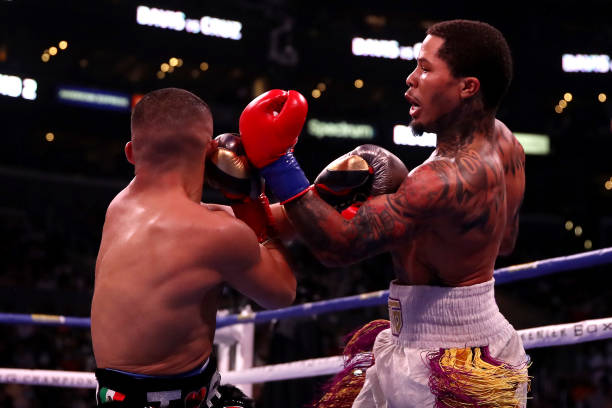 Cruz was certainly aware and showcased his defensive ability, evading haymakers or not being caught cleanly enough to inflict much damage while keeping himself low towards the canvas, almost as if he was shooting for a double-leg takedown at times.
Davis whipped shots in his direction with bad intentions, speedily slipping out of the way of Cruz's counters, while a piercing left hook was the pick of the punches as Tank's rhythm grew.
Cruz adjusted by targeting the body and earned sustained success that way from R4 onwards, stinging Davis with a right hook but staying composed with plenty of time for things to change.
That they did, as Davis did the cleaner work and appeared energised after a stern warning by referee Thomas Tayler for pushing Cruz once they exited clinch positions.
The repeated clinching only served to hinder Cruz, who was being made to miss too often and thus overshadowing his promising moments in a few rounds that could've gone either way.
Davis' left hook and right-hand combo was flowing in the seventh after the pair exchanged body blows in the clinch, much to the crowd's delight.
Those in attendance were expecting a knockout and Davis' ability to use Cruz's pressure against him saw the champion pepper him with punches, firing off quickly and not admiring his work.
They traded power punches in the pocket in R9, with a right hook stumbling Cruz back momentarily as he ate more hard uppercuts for good measure.
Barring a few slips, he wasn't going down. Not content by just displaying his durability, the 23-year-old won rounds ten and eleven with the same fearless pressure that saw him start well.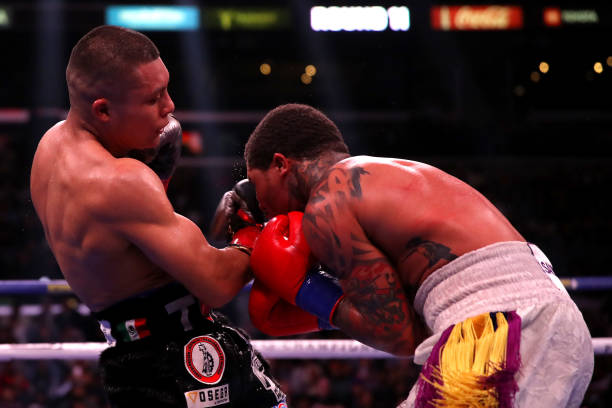 He let fly with a series of right hands to back up the champion, rocked Davis' head back with a big left hook to steal the tenth and was rewarded for his patience in R11 by outworking him.
This was a commendable showing, but you could sense he hadn't done enough to win on points – especially given their power-punching differential (112 of 435, 14% less than Davis).
You could audibly hear some frustration in the Davis corner as Calvin Ford and others tried calming him down, as he complained about the pain in his left hand.
Right on cue, Cruz knew he needed a knockout but Davis' ringcraft – even while handicapped with just one-hand – proved decisive, sticking and moving out of harm's way to finish smartly.
---
What's next for both?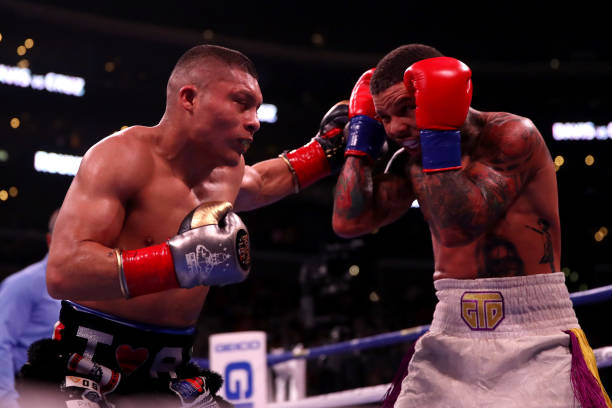 "Hell no, but I appreciate it," Davis said afterwards shooting down the suggestion of a 2022 rematch. But as he echoed himself, Cruz – still only 23 – produced an admirable display on short-notice that will earn him fans aplenty, like Mario Barrios' stock rose despite defeat in June.
Cruz's successful activity helped him reach this point and he importantly proved he belongs, after logging six bouts on US soil in two years. All but one has been on the undercard of a Showtime star attraction too: Jermall Charlo twice, Davis last October and David Benavidez.
"I hurt it in the sixth but got through it… I don't know if it's broken, it's shaking but that's what comes with this sport. He's a shorter fighter, I hit him on the top of his head and hurt my knuckle, so couldn't be effective [after that]. A definite warrior, even though he didn't get the win, a star was born tonight."

Davis explaining his left hand injury while reserving praise for a courageous Cruz
It's easy to forget Rolando Romero was scheduled to face Tank in this spot, but the former WBA interim lightweight champion's sexual harassment allegations saw him swiftly pulled on Nov. 1.
Earlier this week, Davis said a showdown vs. Romero could be rescheduled for early 2022 and just like Rolly, Gervonta has issues of his own to resolve – a hit-and-run set for jury trial in March.
We'll have to wait and see what happens in the new year, but with the likes of former WBC interim titlist Ryan Garcia already chirping on social media and Kambosos Jr continuing his scouting mission in Los Angeles, there's only one true way to settle the outside noise.
Picture source: Getty Images