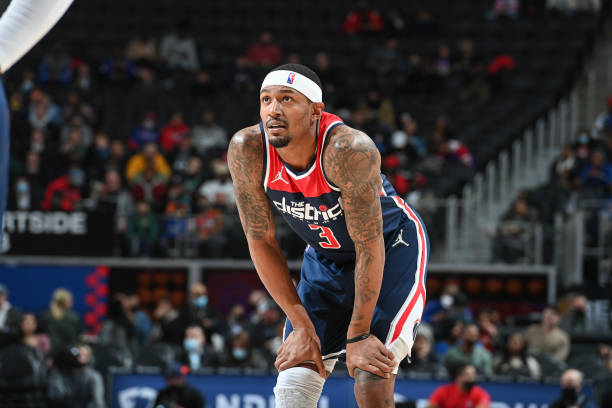 This coming offseason, Washington Wizards' star shooting guard Bradley Beal is set to become an unrestricted free agent – which inevitably will see multiple franchises circling as they try convincing him to leave a market he's remained in since he was drafted ten years ago. As far as he's concerned, every option remains available to him as far as his next career step goes…
Beal on the market? Only time will tell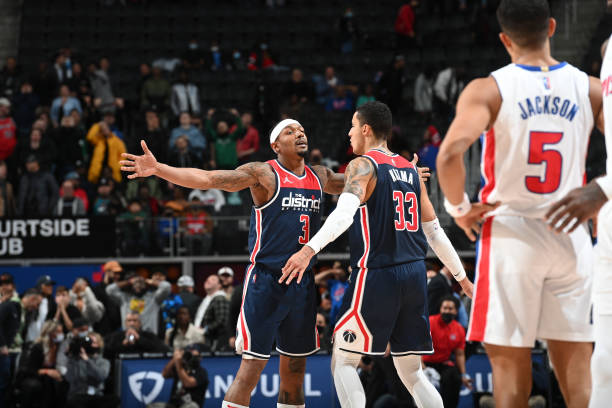 Lucrative contract extension, or finally a bold move elsewhere to chase an elusive championship?
Just like last summer, Beal has a big decision to make and the guard's wording makes it feel as though he's leaning towards departing the franchise who drafted him in 2012.
As per Yahoo Sports' Chris Haynes podcast, Posted Up with Haynes, Beal said he's keeping his options open after finally finding himself in a position of genuine control as far as his destiny is concerned.
"I got time," Beal told Haynes. "I kind of hold the cards right now, and No. 1, I've never been in this position. So I'm embracing that, being able to, kind of dictate how I want my future to be and where I want it to be. At the same time, I'm giving Shep [GM Tommy Sheppard] that opportunity to show that it's working. But at the same time, I'm not gonna make that grand commitment and it doesn't work.
"Ultimately you have to be selfish at some point, and for probably the first time in my career, Year 10, I am. My full commitment is to the team. I want it to work. I've contributed to being here, committed being here twice. So now I want to see that commitment to me as well, you know, that we can create a winning team and a winning environment, and granted, I'm a part of that. So I've gotta make sure that I'm stepping up and doing my thing as well."
Beal represents this offseason's biggest fish, so multiple ball clubs will try convincing him to join their plans.
Given his scoring ability, the 28-year-old is an All-Star who would impact the long-term title aspirations of whichever team he decides to join. Washington, for better or worse, have never truly been in the conversation.
In addition, there will not be many teams projected to have max salary cap space.
Out West, Stephen Curry and the Golden State Warriors have emerged as a leading contender to try securing a trade deal for Beal's services – a move strengthening their superb championship credentials.
Although they've exceeded early expectations this term, Beal is unlikely to sign a super-max extension right now.
Russell Westbrook's departure this past summer after a one-year stint was well-documented, because of their inability to truly challenge in the East.
He ventured home to Los Angeles, teaming up with LeBron James and Anthony Davis in a multi-player trade deal, but urged Beal to mull his future too.
That he stayed put, while admirable given the circumstances, didn't feel like it was by choice – even if Beal said so himself.
Experienced big man Montrezl Harrell has emerged as an early All-Star candidate, Kyle Kuzma developing with limited fanfare while fellow former Laker Kentavious-Caldwell Pope and others have slotted in seamlessly.
Importantly though, is that enough in an Eastern Conference loaded with new contenders? Chicago have progressed ten-fold this year, Miami are growing while Atlanta have an onus on them to build after reaching last season's ECF.
So, would Beal force his way to a contending team via sign-and-trade? It may be the best option for him, considering the inverse impact a super-max extension does instead.
Entering the prime years of his career, what will he choose?
He's seen both sides of the coin: Giannis Antetokounmpo, Devin Booker and now Zach LaVine being rewarded for their patience — while Karl-Anthony Towns, Domantas Sabonis and especially Damian Lillard are enduring purgatory.
Picture source: Getty Images — info, quotes via basketballnews.com and Yahoo's Chris Haynes