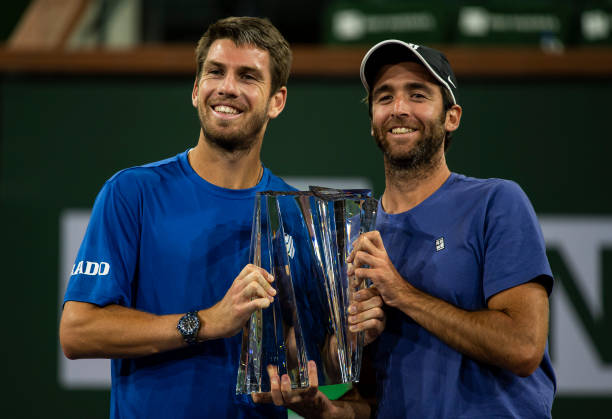 This year's ATP and WTA Coaches of the Year have been announced, while Roland Garros finalist Stefanos Tsitsipas and Carlos Alcaraz's coach Juan Carlos Ferrero both publicly expressed their ambitious plans as they target achieving a better 2022 after contrasting experiences in 2021.
Conchita Martinez, Facundo Lugones win COTY awards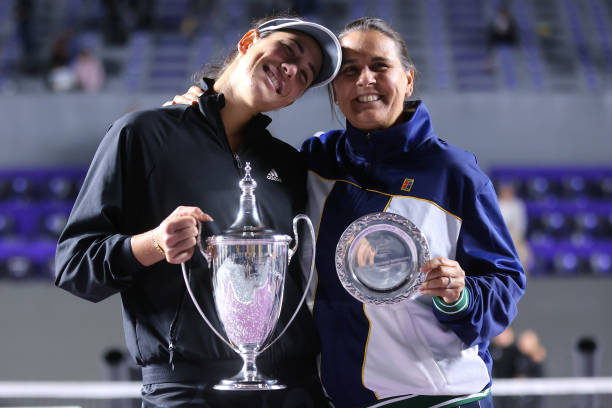 Garbine Muguruza's resurgent form in 2021 ended with her clinching a history-making WTA Finals title last month. Despite her mixed Grand Slam results this past season, the 28-year-old ended the year ranked world number three, a position she most recently held in July 2018.
After winning titles in Dubai as well as the inaugural Chicago Classic, the Spaniard now has ten singles titles to her name and as I wrote this month, will look to extend that run in the new year.
Also read: Match rewind – Osaka's remarkable Australian Open recovery win vs. Muguruza
It shouldn't come as a surprise then, that her coach Conchita Martinez has won this season's WTA Coach of the Year award. The 1994 Wimbledon champion has been Garbine's full-time coach since last year, but also worked alongside her during the magical SW19 title run in 2017.
Previous award winners:
2018 – Sascha Bajin, Naomi Osaka
2019 – Craig Tyzzer, Ashleigh Barty
2020 – Piotr Sierzputowski, Iga Swiatek
---
overseeing norrie's dizzying rise is duly rewarded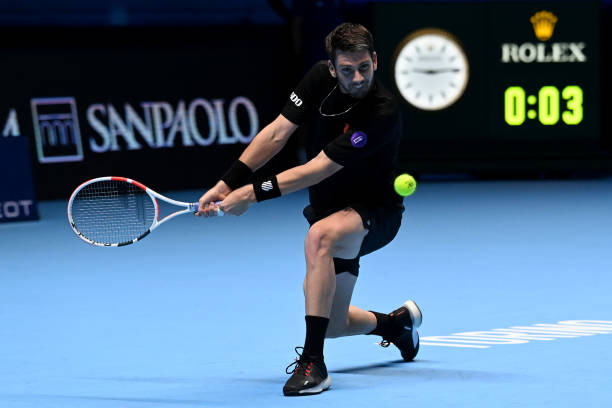 Cameron Norrie started this year ranked world number 74 and had a negative career win-loss record (51-60) since turning professional four years prior. However, his ascension from an admirable grafter to maiden Indian Wells winner has been clear for all to see in 2021.
He progressively built up an impressive 52-25 W/L record this season, won his first ATP title in Los Cabos before stunning critics to clinch a maiden Masters 1000 title against Nikoloz Basiliasvhili.
Previous award winners:
2016 – Magnus Norman, Stan Wawrinka
2017 – Neville Godwin, Kevin Anderson
2018 – Marian Vajda, Novak Djokovic
2019 – Gilles Cervara, Daniil Medvedev
2020 – Fernando Vicente, Andrey Rublev
Currently ranked 12th in the world, he climbed exponentially as the season progressed and also played two ATP Finals matches as an alternate in Turin. His coach and long-time friend Facundo Lugones has been voted as the ATP Coach of the Year, and had this to say about the accolade:
"I'm incredibly happy and never thought I could win this award, it's surreal but that's the beauty of sports, anything can happen.

I just wanted to thank everyone who voted for me and all the coaches that always had advice or were willing to teach me something. I can't thank you enough, I'm excited for next year – see you all in Australia."
Did you know? Lugones and Norrie were teammates on the tennis varsity team at Texas Christian University, so the Argentine has been part of the latter's team long before his ATP debut in 2017.
---
Alcaraz, Tsitsipas have ambitious plans to improve for 2022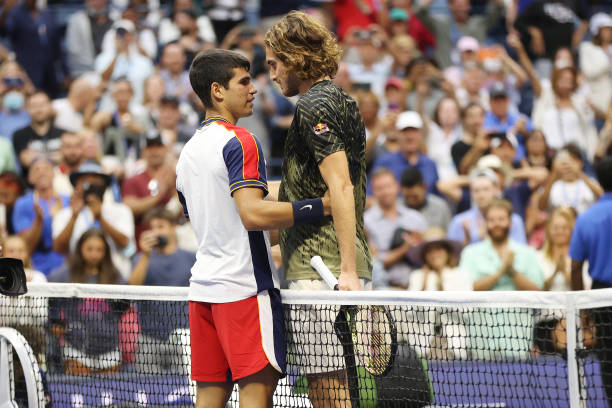 A first ATP title to his name in Croatia, becoming the youngest tour-level titlist since legendary compatriot Rafael Nadal did so in 2004. Also a Next Gen ATP Finals winner on his first appearance, cracking the world's top 40 and cementing an impressive breakout season too.
Jannik Sinner (#10) and Stefanos Tsitsipas (#4) both clinched that prestigious trophy in previous seasons, but Carlos Alcaraz's coach Juan Carlos Ferrero has outlined goals for his compatriot to achieve after a memorable year in a conversation with Greek news publication Gazzetta.
"The main challenge, as I've said on other occasions, is to maintain the level of tennis he played in the last part of the season.

To be competitive against the best, that's important for his performance. It will allow us to get closer to the top 15, that's the goal for next year."
Alcaraz is ranked world no. 32, having climbed over 100 places over the course of 2021. He stole hearts and won fans aplenty at the US Open, while should be seeded at next year's Australian Open provided his ranking doesn't fall more than a few spots between now and mid-January.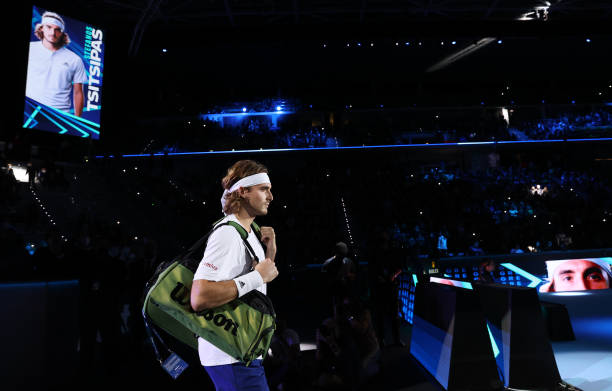 Tsitsipas won his first Masters 1000 title in Monte Carlo and was agonisingly close to clinching a maiden Grand Slam in Paris shortly afterwards, so it's not a surprise the 23-year-old Greek is targeting an even better 2022 – especially given how the middle months unfolded personally.
Although a troublesome elbow injury ruined his momentum at the wrong time just before the ATP Finals, he remains positive about what's to come after successfully undergoing surgery.
"I'm sure I will be 100% back. The goal is definitely to go even higher, I hope preparation goes well and the new year is three times better than this season.

Overall I'm happy with where I stand and think I'm going to have to take an extra step, aim for even higher next year. That requires new fresh goals, trying to improve in becoming more professional and working to find where the 1% lies, with my team of course to help me get that 5% I'm looking for."
Although it feels like he often speaks in riddles and is an easy target for criticism, there's no doubting Tsitsipas' talent on-court. How he's able to manage that, in big moments, is key.
He stood up to the Rafael Nadal challenge and stunned the 20-time Grand Slam champion, from two sets down, to reach the Australian Open semi-finals in February. However, he couldn't back that win up – producing a noticeably jaded display vs. Daniil Medvedev afterwards.
You could say the same about how he gradually gifted Novak Djokovic a way back into their Roland Garros Final in May, and other big moments aside (Frances Tiafoe, Alcaraz and more).
He'll be hoping to exceed expectations by going even deeper across all four Major tournaments – such was his frustrating inconsistency at times – while maintaining his high levels all season long.
It's easier said than done, particularly for younger players with high standards, but he's not world no. 4 for no reason. Whether he can deliver when it matters most, remains a question.
Picture source: Getty Images — player quotes via tennishead.net