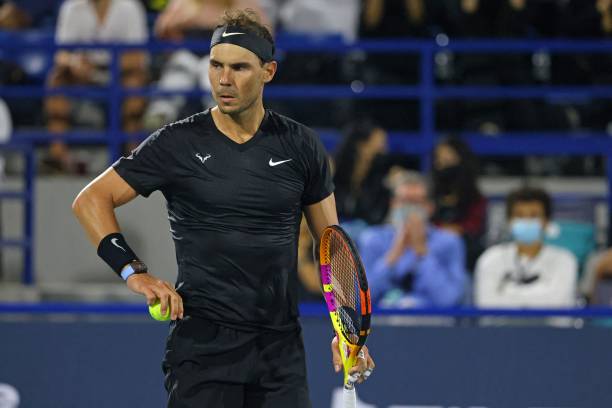 Despite losing 6-3, 7-5 against familiar foe Andy Murray during his return from a troublesome foot injury, the 20-time Grand Slam titlist revealed he was happy with his own performance on memorable soil before what promises to be an intriguing 2022 campaign for both champions.
Rublev's response on playing Nadal, Murray speaks volumes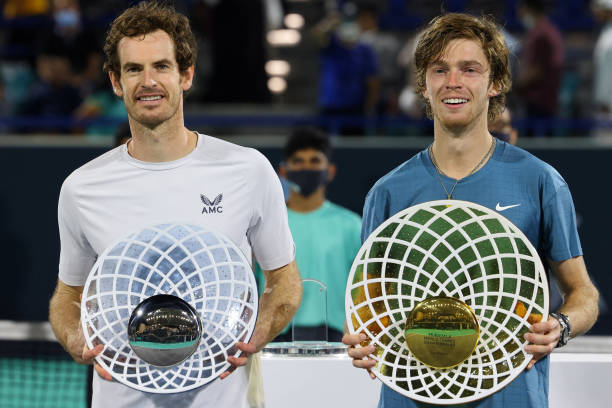 Andrey Rublev spoke sheepishly, with a mischevious grin addressing the question. The 2021 champion, exhibition or not, was asked how it felt to be playing the likes of Nadal and Murray at this stage of their careers – frequently injured, not at 100% and valiantly fighting father time.
He swatted it back, laughing about playing the sport's fathers as he called them – regardless of their fallen rankings – aware they could pounce at any moment, producing a performance making us all reminisce back to their throwback days ruling the top of tennis in years gone by.
Murray mustered up plenty to do exactly that against Stefanos Tsitsipas in a pulsating yet heartbreaking five-set defeat, to kickstart a whirlwind US Open on Aug. 31 earlier this year.
Nadal wasn't at 100% but blitzed his way through the field in Melbourne and Paris this season, before meeting Tsitsipas and Novak Djokovic in the latter stages of both Slam tournaments.
Both have been hamstrung by persistent injuries over the past half-decade, Murray more aggressively, but Nadal has endured a fair share of his own since too. His non-participation at Flushing Meadows marked the first time since 2013 that he hadn't featured in successive Slams.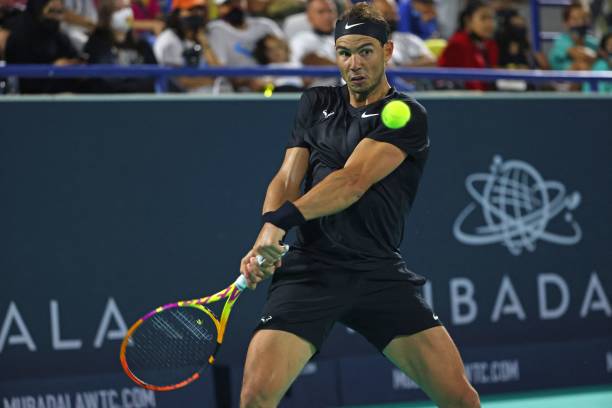 It's perhaps why, all things considered, the legendary Spaniard was satisfied with his showing against Murray after a four-month absence for an injury requiring surgery and crutches.
"It is special to be back in competition at a place I enjoy a lot, it had been a while since we played against each other – I am happy to see Andy playing at this level after everything he went through."
Murray, who feared retirement was on the cards a few years back before undergoing double hip surgery in 2018 and once more the following year, shared the same sentiment.
"Me and Rafa have played so many matches over the years, both have gone through so many injury troubles and issues, it's great to have the opportunity to be on court with him again. Certainly when I was younger, I wasn't appreciating it as much as I do now, so I look forward to the next few years."
Nadal lost against Denis Shapovalov (6-7, 6-3, 10-6) in the tournament's third-place playoff, while Murray gave a good account of himself but also lost to a much younger player in Rublev.
Rublev, currently sitting at a career-high world number five, finds himself in rarefied air that will only continue to shine through if he's able to string together deeper runs at Major tournaments.
Despite his undeniable talent, Wimbledon semi-finalist Shapovalov (#14) endured another inconsistent end to his season, but has considerably more continuity right now than Nadal.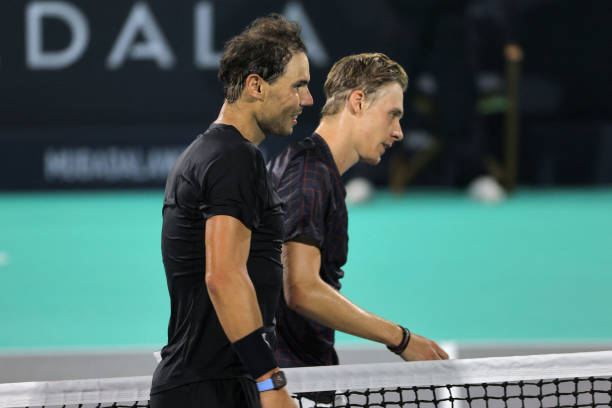 At the time of writing, Rafa has spent 850 consecutive weeks in the ATP's top 10 but through injury-induced inactivity will finish this year at world no. 6, his lowest ranking since 2017.
He is 35, Murray a year younger at 34 and neither are spring chickens anymore – something fans of Roger Federer are all too used to hearing given the Swiss' various injury problems too.
But even still, they'll be hoping for a purposeful start to the new year and this exhibition will have done well as far as morale is concerned with key tournaments coming thick and fast in 2022.
Dec. 20 update: Nadal's non-committal answer when asked whether he'd participate at next year's Australian Open came before news of him testing positive for COVID-19. Those chances are weakening with each day now, and given his injury issues of late, perhaps withdrawing is smart.
Picture source: Getty Images — quotes via tennishead.net