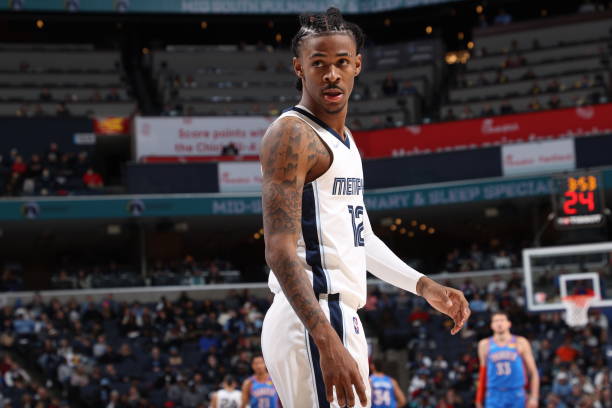 Memphis Grizzlies' franchise star Ja Morant returned from a 12-game absence on Monday, but the 22-year-old point guard was hurt by heckling home fans courtside who suggested he "sit back out," en route to their 102-99 defeat against the Oklahoma City Thunder – amidst a deep dive into whether they're actually a more efficient unit without his ball-dominant tendencies.
how did we get here? What's the concern in memphis?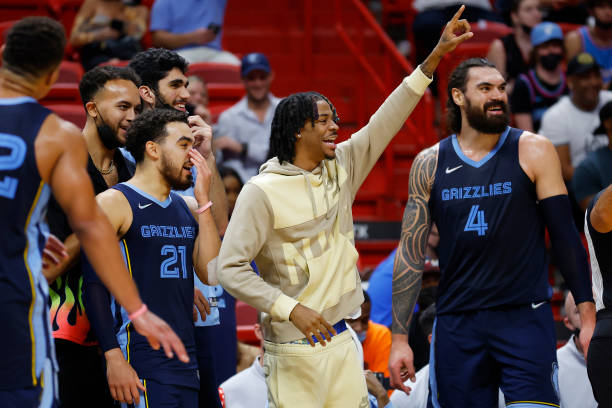 Returning from a knee sprain, Morant posted 16 points, eight assists and six rebounds in 28 minutes on what proved a rather forgettable 150th NBA game in his burgeoning career to date.
Oklahoma City, energised by impactful showings from franchise guard Shai Gilgeous-Alexander and rookie SG Josh Giddey, avenged their record-breaking 73-point deficit on Dec. 3 with a narrow but nonetheless hard-fought road victory – one iced late on by the aforementioned pair.
Then, the 2019-20 Rookie of the Year said this post-game before word quickly reverberated across the internet with fickle fans, entitlement and much more the topic of conversation:
"It's frustrating for me, watching this team while I was out and the type of basketball they were playing. We beat this team [OKC] by 73, and then we lose the day I come back against them. Even during the game, I was running down the court and heard some of my fans courtside tell me I need to sit back out.

So, I just don't understand what they wanted to get out of that – just makes it worse. I'm excited to be back, thankful for my teammates, they try to keep my spirits up, tell me not to worry about what people say but it's hard not to.

When I'm running down the court midgame and hear it from the people that were chanting M-V-P a while ago, it's frustrating.

Normally – y'all have seen it – when anybody says something negative, it fuels me but tonight the remarks actually hurt. I'm going to do what I normally do, bounce back and I'm very excited for this next game."

Morant's comments after being heckled by home fans in their narrow loss
Memphis had surprised critics going on a 10-2 run while Morant watched on the sidelines, but a quick scan of their schedule shows they didn't really play many good teams during that stretch.
Sacramento Kings (twice), Portland, an underwhelming Dallas Mavericks team, the unpredictable Lakers and Houston Rockets to name but a few in that three-week span.
That equates to six wins alone, from a cluster of Western Conference teams who currently sit between seventh and bottom of the standings — all armed with their respective issues right now.
Yes, they led the league in multiple defensive categories while Morant was sidelined, but they pride themselves on being tenacious – with and without the ball – so that's not exactly surprising.
When you're forced to sacrifice in one area, it's important to shore up defensively and the next man up mentality is something head coach Taylor Jenkins has instilled in this promising core.
Whether they reach their ceiling depends on Morant and his star partner, three-point shooting stretch big Jaren Jackson Jr – who inked a four-year, $105m contract extension in October.
For context, the 22-year-old power forward has responded to a slow start: averaging 16.4 points on 42.4% FG with 5.3 rebounds as well as a career-high 1.8 blocks per game in 31 starts this term.
---
Morant's ball-dominant style? He's earned the right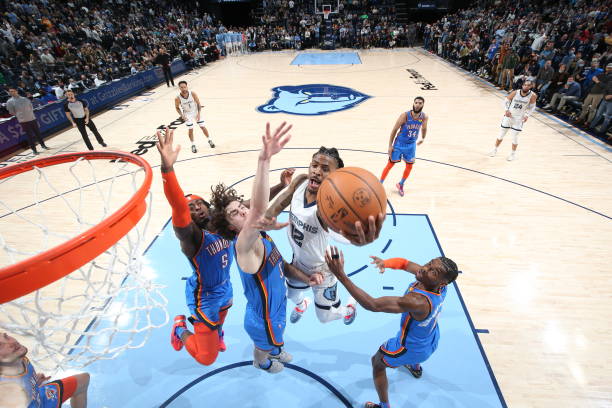 Morant was widely tipped by league insiders to establish himself as a first-time All-Star this season and unsurprisingly, still looks set to join some rather esteemed company in 2022 – averaging highs in points (23.7), steals (1.6), eFG% (52.0) and 3P% (36.4) so far this term.
His assist percentage (36.0) is only bettered by seven other players leaguewide, amplifying his role as a playmaker, while it's encouraging to see the turnover rate (13.2) continues decreasing.
He's played 20 regular season games this term and per basketball-reference, Morant is 11th in total usage rate percentage (31.5) leaguewide, with a predictable list of stars too alongside him.
That list includes two-time MVP Giannis Antetokounmpo (33.9), Warriors' three-point king Stephen Curry (32.5), current MVP Nikola Jokic (31.9) and Dallas All-Star PG Luka Doncic (36.2) leading the pack. Naturally, there's also a key reason why those names are so high up this list.
Second-year guard and Morant's teammate Desmond Bane said it best:
"We know what kind of player Ja is, and I think everyone knows – an All-Star.

He hasn't played in a month, throw anyone out there [after a month out], they won't be themselves and he played solid! He will be in Memphis as long as he wants to be, it's his franchise."
That final sentence effectively says all you need to know: they are all franchise cornerstones for their respective teams, Morant included, and although his response to go dark on social media was ridiculed by some on the platform, Memphis have rallied well without him for a reason.
Simply put, they can't afford not to. Around this time last year, he missed eight games with a scary-looking leg injury and in his absence, they went 4-4. Two of those defeats were blowouts against Boston and the Lakers, the others were agonisingly narrow (Cleveland, Lakers again).
It's not exactly a revelation to know a team were inconsistent without their star player, especially one lacking superstar names like the Grizzlies. But when fine margins – as little as a game – can decide playoff positions, if you're destined for the play-in tournament, everything matters more.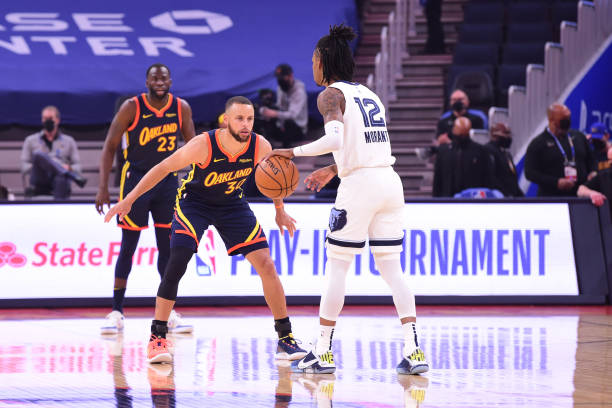 Morant produced some record-breaking numbers and was predictably clutch, both before and in the playoffs, only for the Grizzlies to suffer a first-round exit in just five games against the Western Conference-leading Utah Jazz. On that experience, he was quoted saying this at the time:
"It was a good feeling, achieving that goal [making the playoffs] was good but we definitely weren't satisfied. Obviously playing a good Utah team, came up short and not the outcome we wanted but I feel like it made us hungry."
Statistic: Morant became the fourth player in NBA history to score 100+ points across his first three playoff games, joining Kareem-Abdul Jabbar, Wilt Chamberlain and George Mikan.
He also broke LeBron James' 15-year record (45 points vs. Washington Wizards in 2006), scoring the most playoff points by someone 21-years-old or younger with 47 during their Game 2 loss.
While it's important he picks his moments wisely, on when to be aggressive and when to feed the hot hand on the court, Memphis fans berating their best player – no matter if it's a small minority – will stick with him in a counterproductive way that could threaten his long-term future.
He's an exciting player to watch, but equally a sensitive young superstar who'll soon be eligible for a rookie extension heading into the 2022-23 season, just like JJJ was this past summer.
Judging by how Dallas were cautious over Doncic committing his future, it's not impossible Memphis will feel similar if they don't champion their best players, rather than needlessly criticise them. He's not above reproach but, refreshingly, has proven an accountable star.
Fickle fans or otherwise, Memphis cannot afford their core to be unsettled by outside noise — not least the leading piece of a promising young puzzle sitting fourth in the West right now.
Picture source: Getty Images