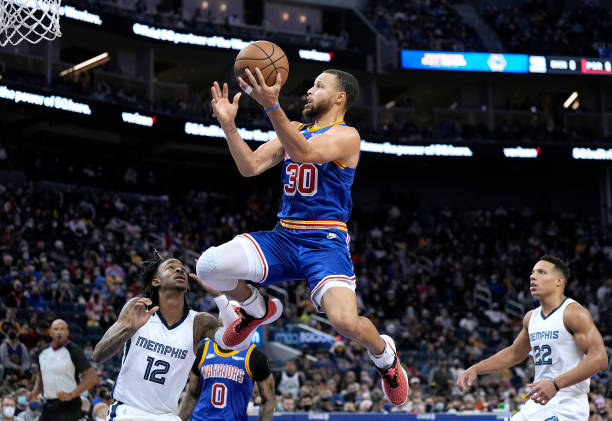 Stephen Curry produced his fifth night of the season so far scoring 40 points or more, as the Golden State Warriors intensified their defensive pressure while making big shots down the stretch to eventually close out a tricky home game against the Memphis Grizzlies overnight.

Curry the catalyst as Warriors win vs. gamely Grizzlies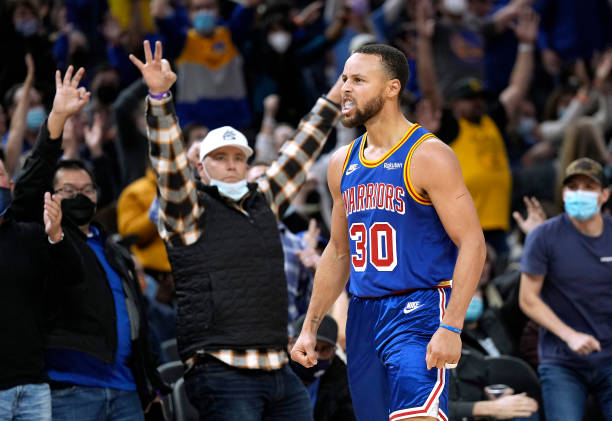 Warriors 113-104 Grizzlies: Payton Jr shines, Draymond's defiant defence on display as golden state improve to 16-2 at home
The game was finely poised at 102-apiece with 2:03 remaining.
De'Anthony Melton's two-point shot, seconds after stealing a poor Draymond Green pass, meant the Warriors lead – fluctuating in size but remained narrow throughout the fourth – was no more.
After a timeout, two players experiencing contrasting evenings combined to restore breathing space against an opponent notorious for their fighting spirit under head coach Taylor Jenkins.
Reserve small forward Juan Toscano-Anderson, who shot just 1-of-6 from the field with five turnovers and two points, was rewarded for his aggressiveness as he drove to the basket and completed a difficult layup in the paint under the challenge of the aforementioned Melton.
Jaren Jackson Jr's attempt at replicating the same, albeit through more traffic, rolled out off the rim as the hosts ventured forward with their trademark slick ball movement patterns in mind.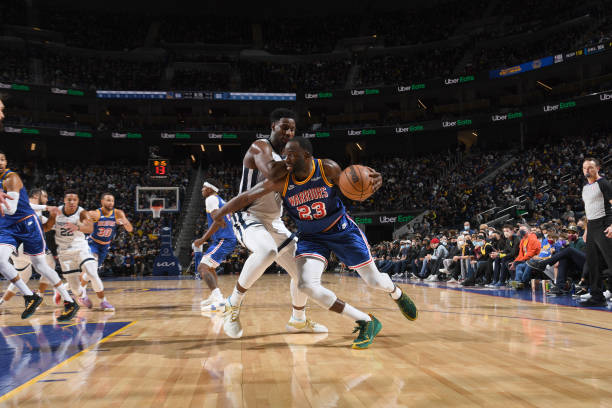 Green exchanged passes with Curry, then drew attention from three Memphis players in the paint and executed a hand-off for JTA. Toscano-Anderson spotted the open man in the corner, Gary Payton II, whose hot hand meant he was already flirting with a new season-high in points.
He buried the three with swagger, taking that tally to 22 points on 9-of-16 shooting, and the Warriors' five-point lead only extended as they held firm with time ticking down this time.
Ja Morant was hassled and hurried into a tough shot by an active Otto Porter Jr, who made a pair of key rebounds – one defensive, another offensive – to further help ease the pressure.
Jenkins understandably bemoaned his side's inability to hit threes, as Curry alone (8/14 from distance) hit the same number they did as a team over 48 minutes.
While Melton and reserve center Xavier Tillman provided useful minutes from the bench, the Warriors' staunch defence ensured Morant struggled to truly get going despite logging 21 points and six assists in 32 minutes. That was down to Payton II, an ever-present irritant on defence.
"Greatest shooter of all-time, we know he's going to make shots and just have to make it very tough for him to get it off. We had some mental lapses during the game, he made us pay for it."

Ja Morant on Curry's big night in his post-game press
Curry closed the show, icing the game with a layup finish from Porter Jr's rebound as well as two free throws which extended their unassailable lead and it sets them up nicely for an intriguing Christmas Day clash with the league-leading Phoenix Suns, who they're one-half game behind.
KERR: "That's about as good as it gets against a very physical defence with great size. Over the last 10-12 games, Memphis had the league's best defensive rating. For Steph to go out and get 46, he showed every bit of his talent tonight – his most efficient game in a couple weeks, for sure."

GREEN: "He had a great offensive night, found space, guys did a good job of trying to get him the ball and not forcing it. You let a guy like that get clean looks, it starts an avalanche."

Steve Kerr and Draymond Green's post-game comments
As for the Grizzlies, they face the Sacramento Kings (13-20) next on Sunday – who've lost six of their last eight games. Memphis have won the previous two H2H meetings by a 46-point margin.
Picture source: Getty Images — quotes via AP