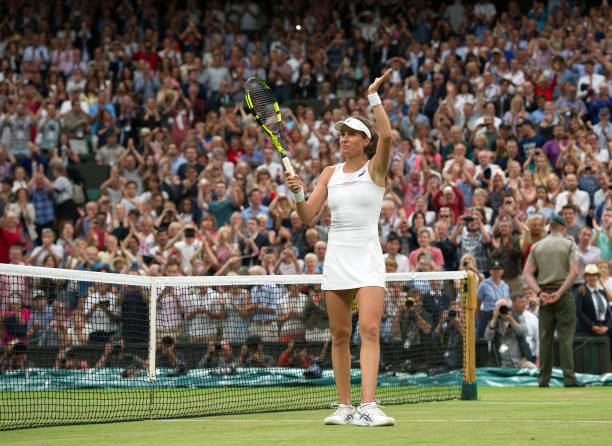 Having announced her retirement on Dec. 1, Britain's Johanna Konta – a three-time Major semi-finalist and former world no. 4 – was plagued by troublesome injuries and some streaky form, underselling the country's greatest hope in the women's game across the last decade and more. Here, I look back as the 30-year-old waved goodbye quietly before the new year.
Injuries the catalyst as Konta retires early, aged 30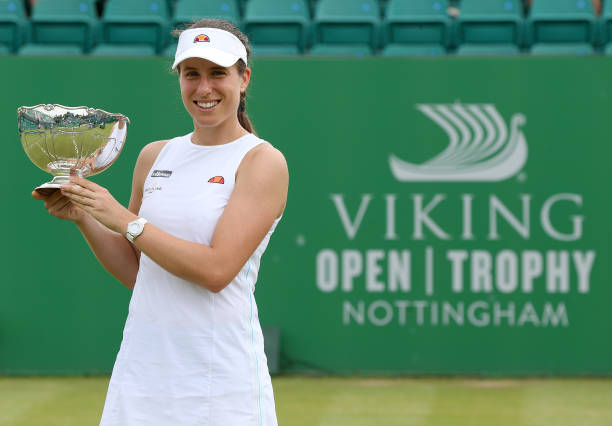 December has been a busy month of sport, one where I've covered multiple events across various disciplines with rapidly-changing storylines and narratives to follow. But at the start of this month, former world number four Johanna Konta announced her retirement from tennis.
Considering the admirable heights she reached – deep runs at six different Grand Slam tournaments, making people truly take notice of her efforts, the news wasn't entirely surprising.
It didn't make it less jarring, retiring at 30 with hopes of a triumphant injury-free return in 2022 not unattainable. You only have to look as far as Shelby Rogers for motivation in that sense.
But, as far as she was concerned, behind-the-scenes sacrifices were no longer worth it – having dealt with a long-term knee injury that didn't improve:
"I wanted to sit with my feelings, emotions and give myself time in coming to the decision. That process has also given me some peace with it, because it doesn't mean I don't like the sport or can't see myself playing anymore. Even sitting here, I miss playing and miss that life – it's the only one I've known.

It's just about putting my emotional, mental, physical well-being in the position to put that energy and work in to be able to do that. It's that link of being able to convince yourself to be in pain, I just ran out of steam for it. 

So when you get to that point, you can't put your best self on display because you haven't put in the work for it and just don't have the energy to.

There are very few players in history that can half-ass it, and I probably would say just a handful of players can just show up but their God-given talent is so huge they can get away with a lot of it. For 99% of players, there's that sacrifice. You're doing your little dance around the fire, sacrificing to the gods."
In her last five Majors, she suffered defeat in four first-round matches and lost from a set and break up against Romania's Sorana Cirstea at Flushing Meadows in round two last year.
That three-set loss proved her final appearance at the US Open, having withdrawn with a thigh injury just hours before a scheduled first-round match vs. Kristina Mladenovic this past August.
She was winning 6-4, 0-2 but tearfully retired with a sudden abdominal injury during her first-round match in Melbourne this past year, against Slovenian qualifier Kaja Juvan.
It marked the third time she retired from the main draw of a tour-level event, and first at a Slam — amplified after the efforts it took to ensure she and others could even play to begin with.
Having lost her first match of 2021 to Cirstea's compatriot Irina-Camilla Begu in eerily similar circumstances, this year's W/L record speaks for itself: 10-9, with two withdrawals/walkovers.
After failing to defend the remaining ranking points banked from the 2019 season, her ranking dropped to world #113 by the week she retired – the lowest number since August 2015.
---
How good was she? more of the old guard nearing the end
From the above picture, Konta becomes the third player to retire — all at relatively young ages, compared to the Williams' sisters longetivity. Dominika Cibulkova, the eventual champion, retired in 2019. Agnieszka Radwanska departed a year beforehand, both are 32-years-old now.
Add to that Maria Sharapova's retirement last year and an increasing number of the old guard, notorious for their pedigree and overall attainment, are starting to hang up their racquets.
Speculation suggested Kerber, whose form took a nosedive between 2019 and mid-2021, would soon follow. She has responded defiantly since then with better results and turns 34 next month.
Konta's Grand Slam semi-final defeats
Australian Open, 2016: 7-5, 6-2 against Kerber
Wimbledon, 2017: 6-2, 6-2 by Venus Williams
Roland Garros, 2019: 7-5, 7-6 to Marketa Vondrousova
Besides Kerber, Anastasia Pavlyuchenkova (#11), Petra Kvitova (#17) and Simona Halep (#20) are the only 30-and-over players ranked in the world's top 20.
Halep's stock has fallen after enduring troublesome injuries of her own lately and you can see a pattern starting to emerge, with the younger crop on tour eager to take over. Emma Raducanu, whose US Open triumph saw her catapulted to Britain's new no. 1, is among that bright cohort.
Having only turned 19 last month, she's expected to surpass Konta's achievements before long but while her dramatic rise has been heralded, Konta wasn't expected to get this far anyway.
Konta, who spent the bulk of her career on the ITF Pro Circuit, credited her breakthrough to the work done with mental coach Juan Coto before his death in 2016.
"I'm a poster child for people who ever feel too old to make it in anything, for people who've been told they're nothing special, not that good, or that their time is gone, they don't show that much promise. I'm a poster child for those players and people who just base their career on resilience and hard work."
She won 11 titles, from $10k tournaments in Bosnia and Belgium to two $100k competitions – both at Canada's Vancouver Open – between May 2008 and August 2015.
The following month, she stunned Garbine Muguruza and Andrea Petkovic en route to a fourth-round finish at the US Open, as a qualifier no less. From there, she never looked back.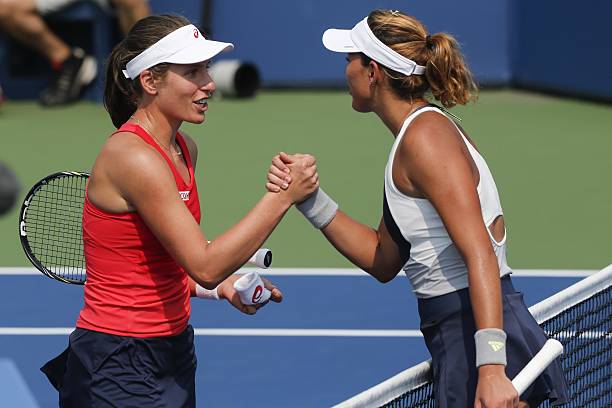 Konta was the first British woman to reach the world's top five rankings since Jo Durie in 1984, rose to No. 4 in 2017 and frequently hung with the best of them. She certainly belonged as part of the conversation, although winning consistently against those peers proved infrequent:
As the Guardian's Tumaini Carayol put it:
"While she maximised her game and put herself in the position to win the biggest titles, once there she just lacked the nerve and audacity of some of her peers to take them for herself."
I vividly remember how excited commentators and tennis analysts were about Konta, listening to matches on radio or seeing the pride in their partisan newspaper coverage of her at Slams.
It's why many critics felt underwhelmed whenever she disappointed at a Major, especially Wimbledon, because there was no equal in the UK. Laura Robson was heralded as the wonderkid, before injuries quickly took charge of her career. Heather Watson? No chance.
Expectations were high. This 2019 interview, having lost 7-6, 6-1 to Czech Republic's Barbora Strycova in the Wimbledon quarter-finals, laid bare her sometimes spiky manner with the press:
Strycova, who won the women's doubles title that year alongside Su-wei Hsieh, retired in May.
Konta's steely persistence to break through – when she could've easily relented – made many believe anything was possible, at a time where hope for UK tennis was in short supply. As such, her efforts and attitude will not be forogtten as the next generation look to make their own mark.
Picture source: Getty Images — quotes via wtatennis.com