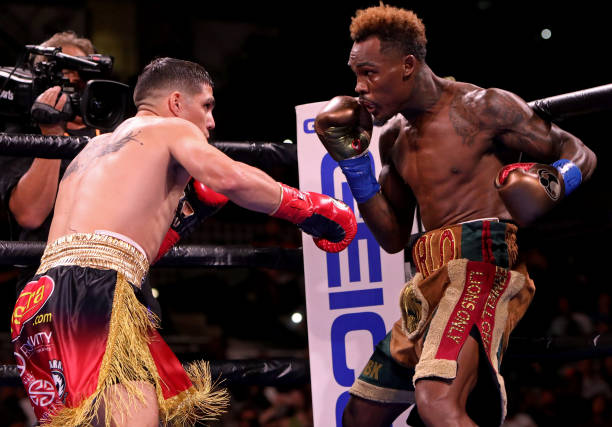 As almost all media outlets and respected journalists have completed their end-of-year awards for combat sports in 2021, a pulsating title unification bout surprisingly not getting a lot of love in the Fight of the Year category is Jermell Charlo vs. Brian Castano – which easily exceeded expectations, had a surprising result and a rematch is already slated for February 26, 2022.
An overview of the Fight of the year contenders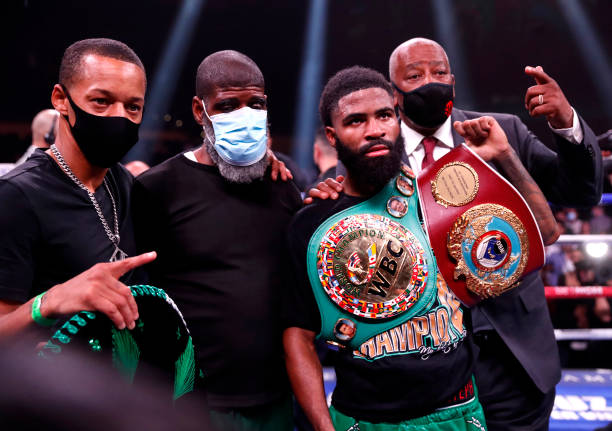 Most – including ESPN, The Ring magazine and Yahoo Sports – understandably went with Fury-Wilder 3, a fitting finale for an unforgettable heavyweight trilogy. A fair choice, but not the right one considering Wilder looked physically cooked for six rounds while Fury was sloppy himself.
You could've gone with Juan Francisco Estrada-Roman Gonzalez 2, a super flyweight battle between two future Hall of Famers that shone a light on the underappreciated 115lb division.
But the wrong man won on that night and they too, are slated to do it again next spring. Despite some well-documented post-fight frustration ringside, the same issue couldn't be said about Stephen Fulton vs. Brandon Figueroa, another fun title bout, this time at super-bantamweight.
I listened yesterday to now-retired Carl Frampton speak glowingly about Fulton's rise, as one of his training partners, and it was the sort of refreshing story that could quickly melt cold hearts.
Who can forget George Kambosos Jr vs. Teofimo Lopez, a long overdue IBF mandatory lightweight title clash that quickly turned into a valuable lesson this sport so often teaches.
British light-welterweight Josh Taylor unified all four belts at 140lbs, travelling to Las Vegas and successfully beating Jose Carlos Ramirez via UD in a matchup that really deserved a full crowd.
Mikaela Mayer's super-featherweight WBO, IBF title clash against Maiva Hamadouche just last month was back-and-forth, relentless and an enthralling encounter that reinforced the notion women should be fighting three-minute rounds rather than the current two.
Natasha Jonas provided Amanda Serrano with the antidote ahead of her possible move to face undisputed lightweight champion Katie Taylor, rightly billed as the world's biggest female fight.
---
Why did Charlo-Castano get so roundly overlooked?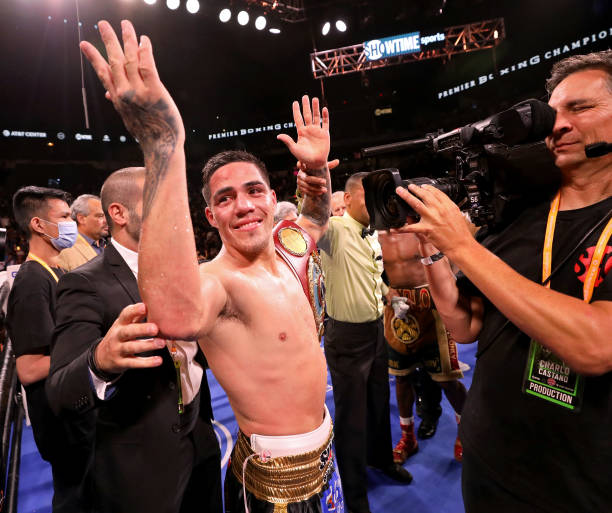 There are more entertaining bouts besides those already mentioned, but I'll take you back to July when this particular fight flew under-the-radar and got headlines for some dubious judging.
In terms of events I covered… the week prior was Poirier-McGregor 3, which ended rather underwhelmingly after such high build-up. That, coupled with the closing stages of Wimbledon, the rescheduled Euros and Tokyo Olympics, meant eyes were firmly focused on other sports.
The next weekend saw lightweight contender Islam Makhachev thrive in his first main event, a dominant R4 submission win over Thiago Moises. Miesha Tate returned from retirement and, Charlo-Castano bubbled furiously in the background as I wrote my UFC Vegas 31 review.
At the time, I was multi-tasking but watched things unfold on a second screen and saw Castano outworking Charlo through the bulk of their rounds. An upset was on the cards, I thought.
Until it wasn't. As two-time welterweight champion Shawn Porter said on his podcast the following week, "It's just how it is. When you know someone's name and don't know the other person's name, it's a psychological thing. Your mind is geared towards the person you know."
How did the three judges score it?
Steve Weisfeld had it 114-113 in Castano's favour
Nelson Vaszquez scored it 117-111 for Charlo
Meanwhile Tim Cheatham scored it even, 114-114.
Punch totals, per CompuBox
Castano | Charlo
Total punches: 173 of 586 thrown (29.5%) | 151 of 533 (28.3%)
Power punches: 164 of 400 | 98 of 246
Jabs: 9 of 186 | 53 of 287
You could sense the tension inside Texas' AT&T Center, with shouts of encouragement for Charlo coming early and frequently early on as Castano went to work early, applying forward pressure.
The commentators said Charlo was baiting him into traps up against the ropes, downloading the data and other cliches besides, but it didn't take long to prove that simply wasn't the case.
Charlo landed a few promising one-two combos with his back to the ropes, before absorbing a flurry of fury – seven unanswered punches to the head and body.
As he waded forward to continue throwing shots, Charlo rocked him with a perfectly-timed counter left hook that saw him immediately recoil. The roles had reversed and suddenly it was him covering up against the ropes, as the crowd erupted at what was quickly proving a firefight.
Through six minutes, one round apiece. Castano had felt Charlo's power and crucially wasn't deterred by it, as evidenced late in the following round.
After being comfortably jabbed at range for large periods, the Argentine found an opening to close the distance – landing a hard right-hand, kickstarting a furious yet heavy-handed finish.
Persistent punches, including a right uppercut, helped the underdog split Charlo's high guard, before two left hooks in quick succession saw the three-belt champion repeatedly rocked. Despite shaking his head, as if to say that was nothing, he was seriously stung by that flurry.
Castano cut the ring off repeatedly in R4, continuing to consolidate his uncomfortable pace and pressure as Charlo still hadn't properly settled. Round five was closer, but again Castano finished it strong, almost like a switch went off in his head once the ten-second warning was issued.
"Don't go to the ropes, go under that [punch feints] you're giving rounds away J," insisted Charlo's trainer Derrick James between rounds. That proved easier said than done though.
Showtime's unofficial scorer Steve Farhood had it 58-56 Castano through six rounds, and you couldn't really argue with that — even with two swing rounds (rounds five and six), there was clearly one aggressor working to achieve success despite his height and reach disadvantages.
Castano, three-and-a-half inches shorter and operating with a six-inch reach disadvantage, couldn't afford to settle by keeping his distance. Just engaging in close put him at danger of being caught, but he was unafraid after feeling the best of Charlo's power in the early rounds.
78-74 in the Argentine's favour through R8 felt accurate, while you could sense the confidence and enthusiasm increasing in Castano's corner between rounds. He was clearly winning.
"You're both tired, this is a war," barked the 32-year-old's cornermen as out he came for the ninth. Despite less activity over the course of the following round, he again picked his moments to unload those quick combos and more right-hand punches stung Charlo's equilibrium.
Then, just like round two, things sharply changed with a left hook midway through R10. Castano caught him flush with another sweeping left up against the ropes, then got hurt and was forced to engage survival mode tactics as the crowd noise swelled, manoevuring out of harm's way.
Charlo targeted the KO punch, doubling up with his jab and working aggressively. Castano – as he did throughout – fought fire with fire, after gaining his respect back. Things remained tense and remained competitive until the final bell, but the overriding feeling was that Charlo lost.
Some telling post-fight comments
Castano: "I won the fight. There were some rounds that he did hit me, and hard, but I won. I was hurt in the tenth, had to recoup – same with the beginning of the eleventh – but did enough to win."

Charlo: "He threw a hell of a lot of punches, my skills and ability and power, I felt like I won this fight and deserve to be going home undisputed. Take a break from boxing, then get back to the drawing board and see what's next."
You'd assume Charlo, who took too long to adjust, would make the necessary improvements ahead of next year's rematch. Like staying off the ropes for one, and picking his moments better to attack. Castano – who frequently stole rounds and stunned him with power – will do more too.
Picture source: Getty Images