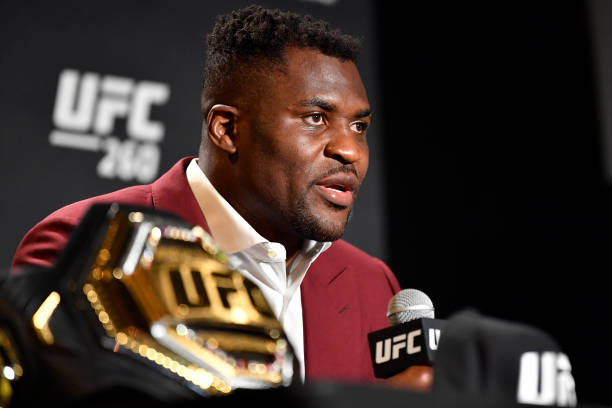 Ahead of his first title defence against former training partner and interim titlist Ciryl Gane on January 22, UFC's heavyweight champion Francis Ngannou has stressed a need for there to be provisions allowing him to box professionally, if and when he agrees terms on a new deal with the promotion. While his wishes have been well-documented, this added noise helps no-one.
Ngannou's wishes compound uncertainty around his future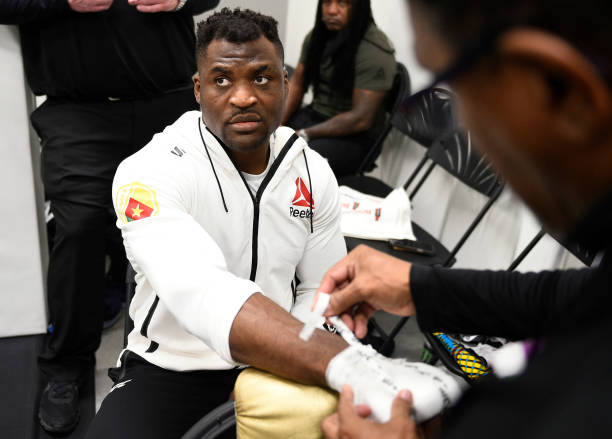 It may sound cliche to say, but most things are all about timing. Francis Ngannou's protracted contract negotiations with the UFC continue rumbling on, and while August's interim belt bout will be forgotten in a few weeks' time after UFC 270, the 35-year-old's future remains uncertain.
"It's always been down the line. This is something that, I'm not taking my eyes off it. This is going to happen either way, and even if I stay — even if or when the UFC and I, we finally, finalise a [new] deal, the boxing part has to be into it, because I can't see myself retiring without boxing."
Ngannou, who celebrated his 35th birthday in September, remains in his athletic prime and is currently preparing for an intriguing battle with a personal backstory at the forefront of minds.
After what proved a messy divorce with new details emerging all the time, he'll face former head coach Fernand Lopez – who convinced him to try MMA – and Gane, one of his new disciples.
History aside, Gane cannot be overlooked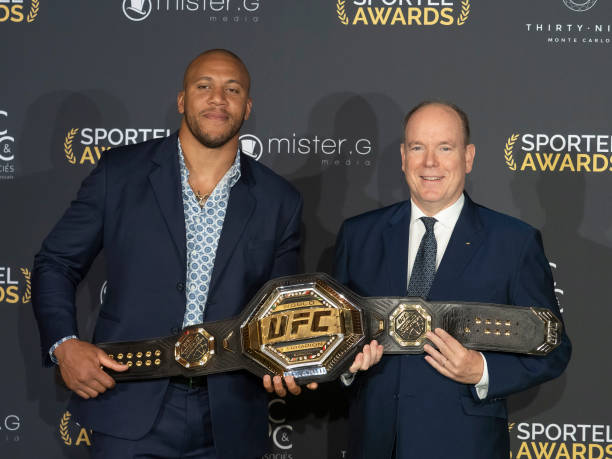 Gane, who earned a third-round TKO finish against dangerous knockout artist Derrick Lewis to win interim gold last year, is now 10-0 in MMA with seven different UFC victories under his belt.
After successive submission wins to kickstart his promotional career, Bon Gamin – four years younger than Ngannou – has continued passing increasing acid tests they put in front of him.
Armed with a 13-0 kickboxing record and a Muay Thai style making him hard to hit clean, many feel the Frenchman is bound for the top. That's despite prior questions about his entertainment value, after showing his mettle by racking up decision wins over Alexander Volkov and others.
Add all of those things together and it's easier to see why Ngannou's comments this week come off a bit disconcerting, considering the size of the task ahead of him later this month.
Ngannou and his manager, CAA's Marquel Martin, have publicly had a variety of disputes with UFC president Dana White about multiple issues.
The boss recently said Francis' contract is nearing an end, noting "everybody has to make their own decisions in life," while negotiations on a new extension are currently in impasse territory.
Recently, Martin told Sirius XM's Throwing Down with Renee and Miesha the following:
"We're open to get a deal done, but they also know my phone number and how to get ahold of me. If they had an offer that made sense for them and Francis, we're open to entertain it.

But it's a point for me to proactively say, 'let's get a deal done.' Because at the end of the day, they know where we're at, made it pretty clear where they're at, so it's an unfortunate – and I hate to say this – but it feels like a standoff.

But it's really not. It's just like, we would love to be with the UFC and do business, but they've chosen to go about the way they've gone, and we don't feel that is right."
Assuming they can eventually agree terms on a contract extension, the hard-hitting Cameroonian fancies his chances against boxing's heavyweight elite.
After watching the long-awaited Fury-Wilder trilogy bout unfold last October, as well as how much money and worldwide interest that bout gained, his comments aren't a surprise.
"All of them. Tyson Fury, Deontay Wilder – I would like to test myself to their level. It's not the same sport, but although I'm the champion, I'm the top in this division, and at the end of the day, it's just about throwing hands, punches, having a good delivery system to throw those bombs. I'm sure that if I deliver my own pretty good, I can make damage [on them]."
Although he said last month that he's laser-focused and not allowed to get distracted before his first title defence, the timing of these comments contradict that notion further.
Gane, a happy-go-lucky fighter winning more plaudits for his work with each passing week, has shown no animosity nor personal grudge towards Ngannou despite their well-noted history. As such, many are expecting him to emerge victorious in California's Honda Center in three weeks.
Be sure to stay tuned to moandsports.com, as I'll have detailed build-up, fight coverage and a full review on the site as the UFC prepares to end their month-long holiday break on Jan. 15.
Picture source: Getty Images — quotes via MMAFighting