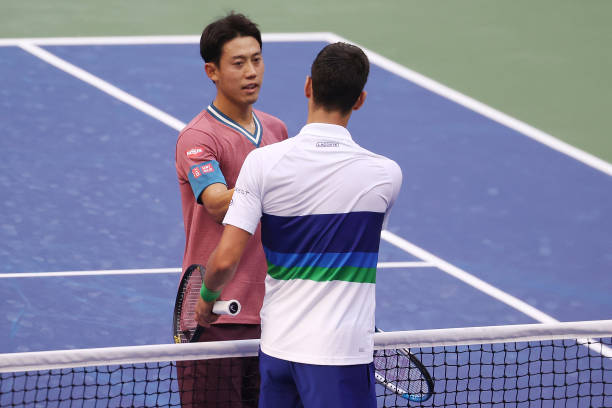 US Open 2014 finalist and world no. 46 Kei Nishikori, often plagued by troublesome injuries, has revealed he'll miss the Australian swing as he's been struggling with a hip issue needing more recovery time. Elsewhere, defending champion Novak Djokovic's situation hasn't been resolved after being refused entry into Australia despite being granted a medical exemption to play.
Perennial contender Nishikori withdraws with hip problem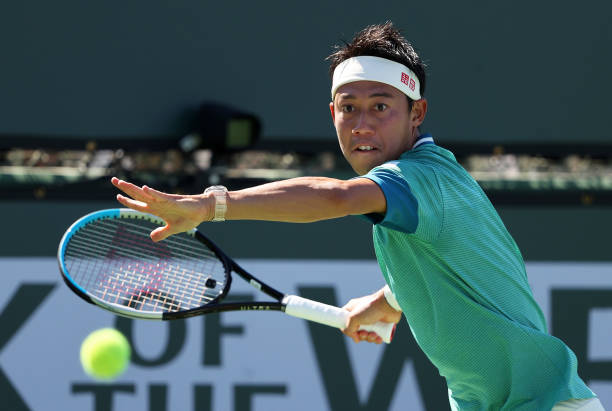 After a mixed 2021 season, especially at the four Grand Slam tournaments, Japan's Kei Nishikori refused to get down and swatted away retirement suggestions given his checkered injury history.
Last month, he spoke about how he usually gets deeply depressed for a while when injured or told about surgery – but importantly still has the motivation and passion to return stronger. He'll need to channel that resolve again in the coming months, as 2022 hasn't started well for him.
In a statement posted on Twitter yesterday, the 32-year-old said:
"Happy New Year everyone! Wishing you a healthy and happy 2022. A little update from my side that is less positive unfortunately.

Since the end of last year I have been struggling with my hip. It is not 100% recovered yet and I will have to pull out of the Aussie [Australian] swing.

This is very disappointing as the Australian Open feels like my 'home' Grand Slam – the Asian Slam. And [I] can't wait to be back next year. I am working hard on my recovery and will do everything I can to be back on the court soon."
In early March, I wrote a piece on his comments as he was confident of a return to tennis' top-10 rankings. However, availability and maintaining weekly consistency are factors to consider.
He finished the season with a 27-18 W/L ratio, or 60% — a large portion of those losses came against players ranked above him, including Alexander Zverev (#3) thrice, US Open titlist Daniil Medvedev and twice in a month by the man on everyone's lips worldwide right now.
---
immigration deetention hotel? What's going on with Djokovic?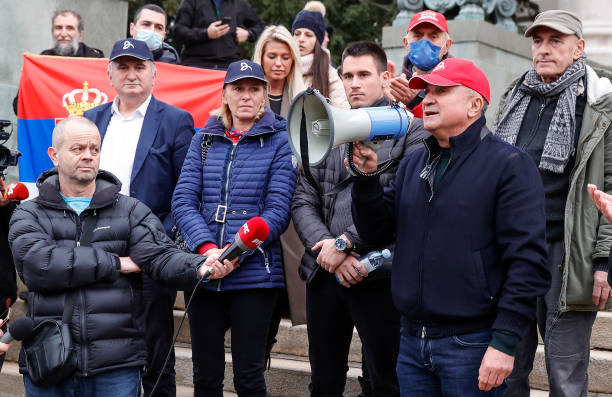 Remember how I said the relentless will he, won't he participation fears surrounding Djokovic's defence of his title were allayed last month? Well, they've only multiplied this week – despite revealing on Instagram he'd been granted a medical exemption to play at this month's Slam.
Tournament director Craig Tiley announced players would require proof of double-vaccination to compete, or a medical exemption verified by independent experts. Djokovic was one of a few players to have been granted that permission, but now he's in an immigration detention hotel.
He was detained after failing to "provide appropriate evidence" of double vaccination from COVID-19 or documentation detailing a medical exemption needed to enter Australia, in direct contradiction with those who had already granted him access.
After his visa was cancelled and they were to deport him, he appealed the decision. The verdict is set for Monday, with his family very vocal in his native Serbia while the PTPA issued a statement.
Despite Novak's case being escalated, Tennis Australia and Tiley haven't spoken publicly since the world number one was detained at the airport.
Elsewhere in the same situation… Czech doubles specialist Renata Voracova, also set to play in this month's Australian Open, entered Melbourne with the same medical exemption Djokovic was denied access — having recently recovered from COVID-19.
The 38-year-old played in the Melbourne Summer Set event, suffering a first-round defeat (6-2, 6-4) against Arina Rodionova and Lesley Kerkhove alongside her partner Kateryzna Piter.
In a statement, the Czech Foreign Ministry confirmed she was in the same detention as Djokovic, "together with several other players", but didn't name any others.
Unlike the 20-time Major champion, who is armed with far more resources and power behind him, Voracova didn't appeal her visa cancellation and she'll leave the country. America's Nicole Melichar, currently ranked 12th in the world for women's doubles, said this on Twitter earlier:
This is a developing story with information changing all the time and as such, I'll provide updates when possible. I'll also be following the warm-up events ahead of this year's eagerly-anticipated Australian Open, so make sure you stay tuned to moandsports.com for the latest coverage.
For further detailed reading on this subject:
Self-sabotaging Novak Djokovic deserves criticism, but so do others in this sorry saga
Djokovic visa: It's shame, set and match … and the Djoke is on us (subscription-required)
The self-belief that made Novak Djokovic a champion has put him in limbo in Australia
Picture source: Getty Images — quotes via tennishead.net