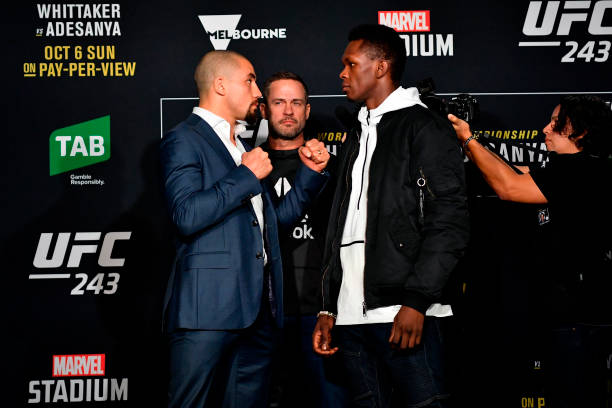 Ahead of a highly-anticipated middleweight title rematch against Israel Adesanya on February 12, former champion Robert Whittaker hasn't been shy in admitting his ego got in the way during their first meeting in October 2019 – something that won't be a problem this time.
Whittaker vows to correct his previous mistakes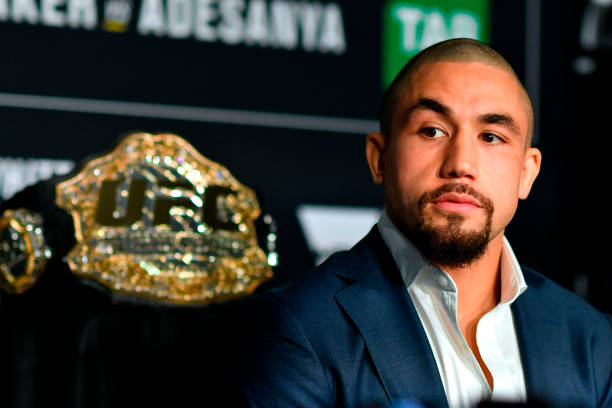 I remember it like it was just yesterday, UFC 243, the first PPV event I had fully covered on this site – one where a new champion was crowned just five months before the world shutdown.
57,127 spectators watched from Marvel Stadium in Melbourne, Australia – where strict COVID-19 rules mean the promotion hasn't returned since – as interim champion Adesanya made good on his promise to stun the world, earning a second-round knockout win (punches) over Whittaker.
I highlighted his overly aggressive approach, which was duly exploited, in my aforementioned review. After having an impressive nine-fight winning streak snapped on the night, Rob reflected:
"Obviously, I'm disappointed but took the fight to him. Me and him are two of the world's best strikers, it was tit-for-tat and then I got caught, it happens. He beat me tonight, but I'm 28, this is my first loss in the division.

Trust me when I say I'm not going anywhere – fortunately I didn't leave the Octagon with any injuries, so I look to get back in there and back to work. I'm not going anywhere."
He has backed up his words with three impressive post-lockdown victories, all by unanimous decision, against tough tests in the form of brash Englishman Darren Till, perennial contender Jared Cannonier and an overdue Fight of the Night battle with former foe Kelvin Gastelum.
The latter proved the clearest victory of the three, 50-45 on all three scorecards, after gritting his teeth past Till and adjusting on the fly to prevail against a spirited, but injured Cannonier effort.
Will next month's upcoming rematch prove different? Whittaker believes so (h/t: MMAJunkie):
"I was recklessly charging in, falling into every one of his baits, traps, just stubbornly trying to press forward, press the attack [and] rip his head off. That's what was going through my head, and it didn't work.

That's not how I usually fight, you don't see me fight like that in a lot of my other fights. I've addressed it, reflected and we're going to try get in there and do something different this next time."
As I've written before, Adesanya and Whittaker appear to be in a league of their own atop the division at 185lbs. It's partly why there was such intrigue about Stylebender's decision to target light-heavyweight gold, which while unsuccessful last year, he's keen to try again in future.
If successful next month, the promotion has a problem on their hands as he would've essentially lapped the division in the same way his Nigerian compatriot Kamaru Usman is doing at 170lbs.
Derek Brunson, who similarly harbours regrets after underestimating Adesanya en route to a loss in Nov. 2018, faces the aforementioned Cannonier in a title eliminator on the same night.
Assuming the savvy veteran prevails in that duel, the only fresh title matchup for Izzy is the winner of February 5's main event between (#6) Jack Hermansson and rising contender Sean Strickland (#7), which doesn't exactly scream imminent title contention for either right now.
Also read: UFC Vegas 33 – Strickland's super striking breaks records, easing past Uriah Hall
As far as the sanctity of the division is concerned, Whittaker needs to showcase these improvements and importantly seize back what once was his. Adesanya though, will relish the opportunity to silence his rival a second time and by doing so, reaffirm his position atop the tree.
Picture source: Getty Images