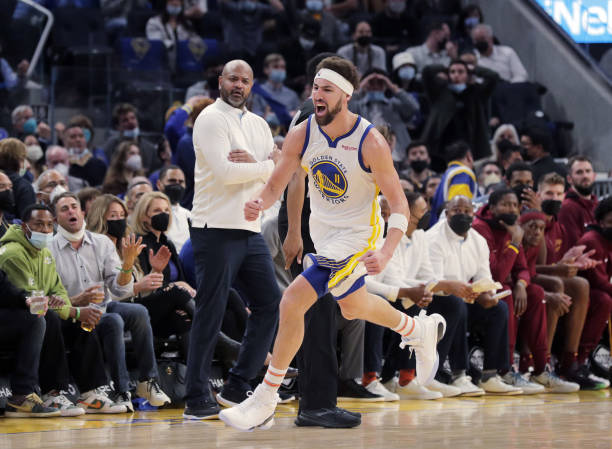 30 months sidelined. 941 days, 942 if we're counting the intricacies of BST time difference between America and Europe (and we are). Finally making his highly-anticipated return from separate ACL and Achilles injuries, All-Star shooting guard Klay Thompson scored 17 points in 20 minutes, helping the Golden State Warriors earn a 96-82 win over the Cleveland Cavaliers.

After hero's welcome, Thompson says hard work was worth it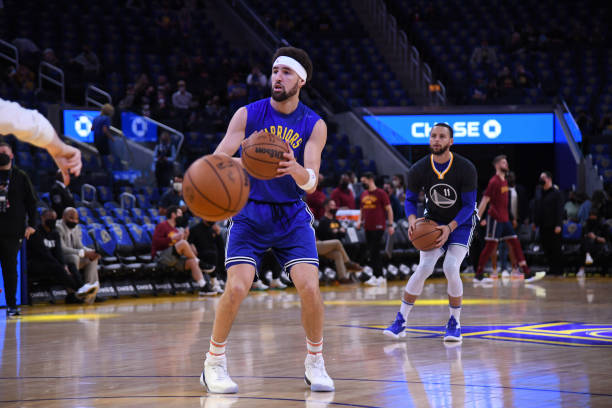 Chase Center erupted and he soaked it up. The five-time All-Star, three-time NBA champion had a few more moments of introspection as his name was introduced last in the Warriors' lineup.
This night was one of celebration, regardless of which team you root for, as the league has one of its most likeable stars back again. It felt inevitable that he'd score the game's first points with a drive to the basket which had everyone on their feet, but the Cavaliers were there to spoil it all.
Second-year PF Lamar Stevens (17 pts, 4 rebs) and new acquisition Rajon Rondo (15 pts, five ast) were impressive for the visitors, but besides a few flashes of promise from Darius Garland and their big man duo – Jarrett Allen and star rookie Evan Mobley – they largely flattered to deceive.
"I will never forget the reception that Warriors fans gave us, especially myself. Gosh it was fun and worth every single day of being away, in that squad rack or on that shuttle board, all the conditioning days.

Worth every single moment. I am not going to say equivalent to winning a championship, but man, it was pretty freaking close. I'm just so happy right now. I didn't shoot as well as I wanted too, but that I can even look at the stat sheet and see my name there and all the stats again… that was awesome.

I know they [Warriors fans] were hurting for me the last two years, knew it was going to be electric tonight so tried to visualise it and I'm very thankful for that ovation, the love they showered me with, I'll never forget that."
Statistic: On a night where he started 1-of-6 from the field, Thompson wasn't shy letting his shot go and achieved two new milestones – reaching 12,000 career points and 1,800 made threes.
Stephen Curry, who led the way with 28, described it as vicious. Reliable center Kevon Looney, who logged new career-highs in rebounds (18) and steals (4) similarly couldn't believe it.
As the shot clock running out Thompson charged past Cavs center Jarrett Allen, then slammed home a one-handed dunk on both Lauri Markkanen and Dylan Windler deep in the second quarter. Defiant and earning another explosion from those in attendance, watch it for yourself:
"I'm going to remember that dunk. The whole time here when Klay had perfect knees and Achilles, I don't remember him dunking like that," Looney stressed.
"To know that I can still do that [dunk], being able to just get to my spots, rise up and shoot? It's only up from here," Thompson insisted post-game.
Golden State have a tough four-game road trip, starting in Memphis on Wednesday morning (1am BST) and ending against an ever-improving Minnesota Timberwolves team next Monday.
Klay's back and with their first two-game losing streak of the season snapped, it'll be interesting to see how he integrates himself firmly in the fold between now and February's All-Star break.
Picture source: Getty Images — quotes via ESPN