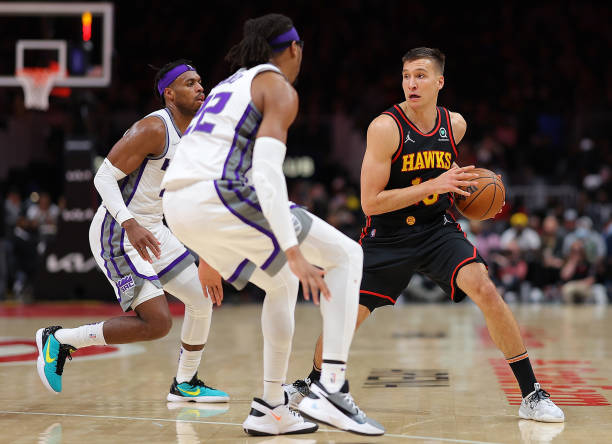 Ahead of the February 10 trade deadline, NBA teams in both conferences are looking to trade players and improve their rosters – whether that be in an effort to bolster themselves with the playoffs in mind, finding long-term solutions for existing conundrums or opening up cap space with the summer offseason a consideration. As such, here's a list of those prominent names…

Toronto's wantaway guard Dragic attracting interest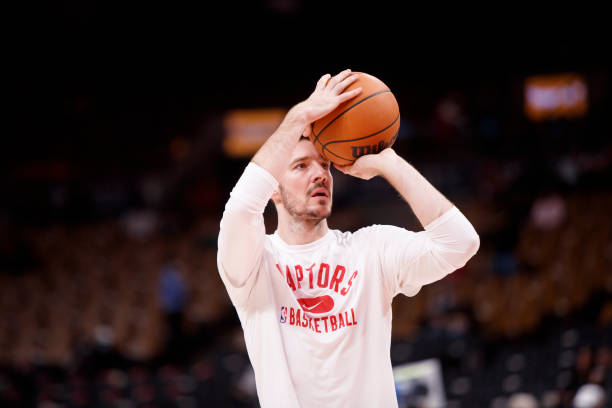 The Toronto Star's Doug Smith revealed this weekend the Raptors are receiving "great interest" in veteran guard Goran Dragic and now exploring multiple scenarios for a possible deal.
That includes players on similarly expiring contracts. The 35-year-old, tied down to a $19m deal this term, will be an UFA in a few months. Sent to Toronto as part of a sign-and-trade deal for Kyle Lowry, he's only played five games with the 2018-19 champions – most recently on Nov. 13.
Away from the team (personal), dealing with a serious family issue in South Florida, the team have intensified discussions to move him. Just over a year ago, he started for Miami on their NBA Finals run: averaging 19.1 points in 17 playoff contests before suffering a torn left plantar fascia.
---
making improvements: some words on ascending Atlanta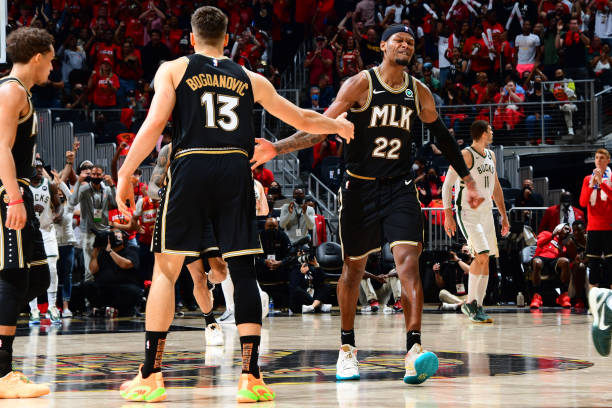 Since trading highly-rated small forward Cam Reddish to New York on Jan. 13, the Atlanta Hawks lost successive games but have since built up an impressive seven-game winning streak at the time of writing, as they finish their home stint this working week against Toronto and Phoenix.
Selected tenth in the 2019 NBA draft, the 22-year-old averaged 11.9 points on 40.2% FG and 37.9% from three – but started just seven of his 34 appearances under Nate McMillan this season.
Having made noises about wanting to find his 'old self' again heading into training camp, it felt inevitable someone of value would be traded – he was the first domino to fall in that regard.
Although they didn't get a monster haul back (Kevin Knox and a protected 2022 first-round pick), Hawks GM Travis Schlenk publicly made clear his unhappiness at their worrying levels of regression and echoed that was key in the decision-making process with letting Reddish leave.
Per the Atlanta Journal Constitution, he said:
"Cam expressed the desire to maybe get to a situation where he could have a little bigger role, we told him if there's something that makes sense for us, we'll certainly take a look at it. One of the reasons why we wanted to do this trade a little bit earlier, I've seen some people say why wouldn't they wait, we wanted to see if just a little tweak would have an impact.

This gives us two, three weeks before the deadline to see if a small tweak does kind of change the trajectory of the season. It gives us that little runway to evaluate, our hope is that this will change the course of the season for us."
The noise has cooled somewhat over the past week, but shooting guard Bogdan Bogdanovic – who inked a four-year, $72m deal last summer – has been linked with the Hawks' exit door too.
Per Bleacher Report's Jake Fischer, the 29-year-old isn't off-limits and has been floated around several rival teams as a more significant shake-up may arrive between now and Feb. 10:
John Collins and [Danilo] Gallinari would seem to be the most likely players integral to their 2021 Eastern Conference Finals run who could see a change of scenery next.

Bogdan Bogdanovic's name has appeared in conversations with several rival teams as well, sources said. All three have been involved in Atlanta's negotiations to acquire Ben Simmons.
As far as the Ben Simmons sweepstakes are concerned, a trade deal anywhere looks increasingly unlikely until the summer given how the Philadephia 76ers seem content sticking to their guns, waiting for the right package deal in return for their wantaway All-Star point guard.
---
Nets target perimeter shooting to facilitate Millsap swap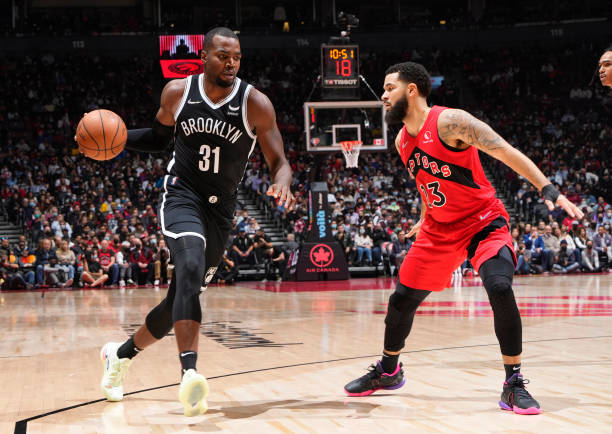 After news broke clarifying Paul Millsap won't play for the Brookyln Nets after both sides had agreed to find him a trade destination, the veteran power forward continues waiting patiently.
Per Marc Stein's Substack, the Nets are keen to bolster their perimeter shooting in return.
Moke Hamilton wrote a piece last week detailing five teams who could benefit from a Millsap trade, with Dallas the one which stands out most to me – but naturally it would come at a cost.
Dallas want to keep Dorian Finney-Smith, but the 28-year-old forward is averaging career-highs in points (10.1), assists (1.9) and steals (1.2) this term and also increasing his trade value.
On the possibility of joining Jason Kidd's team, Hamilton said:
In recent weeks, reports cited Myles Turner and Dennis Schroder as players the Mavericks have some level of interest in, but Turner (foot) may be sidelined until after the trade deadline.
To make matters worse, Tim Hardaway Jr (fractured foot) is expected to be out for an extended period of time. Millsap won't necessarily help absorb any of the available minutes in the Mavericks' backcourt, but would help the team by providing another serviceable body who can help replace the 14.2 points per game they'll lose with Hardaway out of the lineup.
Along with Porzingis, Finney-Smith, Dwight Powell and Maxi Kleber have played most of the available big man minutes. It's difficult to imagine Millsap, even at 36 years old, not being able to provide value to a front line featuring those three.
Dallas have already said they're confident in retaining Finney-Smith, while rival executives aren't convinced. Whether they could negotiate trade terms featuring the two forwards and perhaps some future draft picks, or Brooklyn seek a better offer elsewhere, remains to be seen.
---
richaun holmes on the market, lakers interested in buddy hield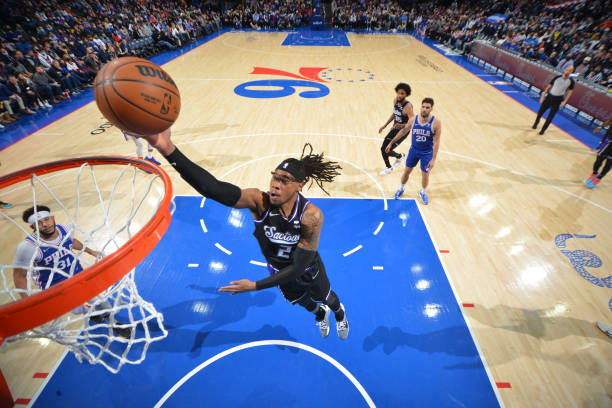 It's not exactly a secret that the Sacramento Kings (18-33) are suffering right now. With four wins in their last 15 games, Alvin Gentry's men are desperately in need of a spirited surge and quickly.
Unsurprisingly, most of their roster is on the trade block. That includes a big man who signed a four-year, $46.5m deal last summer in Richaun Holmes. Eastern playoff hopefuls Charlotte and Toronto are two teams who may prove seamless fits for him, if the offer makes sense for both.
On Jan. 20, The Kings Beat's James Ham wrote:
"Everyone not named De'Aaron Fox or Tyrese Haliburton can be had, for the right price. Core players like Buddy Hield, Harrison Barnes and Richaun Holmes are available, per a source with knowledge of the situation. The hope is that there are different combinations of players that somehow fit better with Fox and Haliburton."
Per Yahoo's Chris Haynes, the Lakers had a trade package centred around Talen Horton-Tucker rejected for SG Buddy Hield but maintain interest in a man they almost had this past offseason.
For all of his sharpshooting abilities, Hield remains streaky at the best of times. He's only started six of his 51 appearances this term, and is averaging career-lows in FG% (38.3) and eFG% (51.5).
Randle-Fox potential trade showcase?
Ahead of tonight's Knicks-Kings matchup (12.30am BST tip-off), the NY Post's Marc Berman has floated the idea that the game will serve as an audition of sorts for both max-contract players.
He said:
"According to an NBA source, Knicks coach Tom Thibodeau has admitted to associates he's had more trouble getting Randle to play with a selflessness this season than during last season. Some in the organization believe signing the $117m extension has made him feel like he's got to do more scoring to live up to the pact.

With Kemba Walker's knees and performances shaky, the Knicks can desperately use the fleet Fox, averaging 21 points and 5.2 assists but shooting just 21.4 percent from 3.

Knicks GM Scott Perry drafted Fox during his short Sacramento stint after being fired by Orlando. Perry considers the pick one of his top draft moves, according to a source."
As I wrote late last month, the Kings have a dilemma to consider. It'll only intensify as their poor form continues. Although maintaining a united front on their Fox-Haliburton backcourt duo, things could easily change and the latter is much less likely to depart if that proves true.
Picture source: Getty Images unless stated