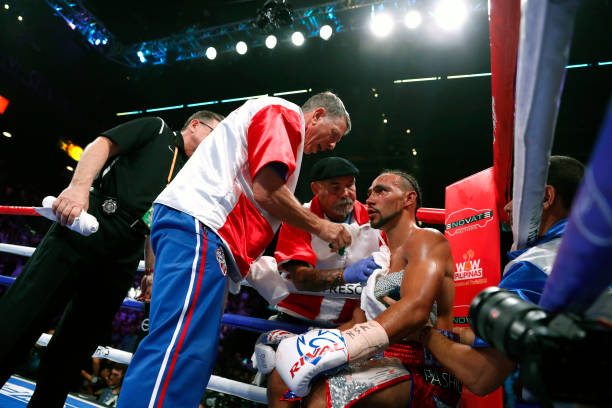 Keen to prove he's learned from previous mistakes made against Manny Pacquiao in 2019, former unified world welterweight champion Keith Thurman has stressed he'll produce a more active punching display vs. a bullish opponent in Mario Barrios this weekend. Barrios meanwhile, is unafraid to trade punches in what is expected to be an intense PPV main event.
Don't leave it to the judges: Thurman's takeaway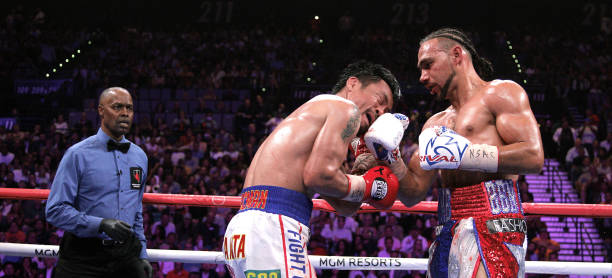 After suffering a split decision defeat in July 2019, the first of his professional career, Keith Thurman has had plenty of time for introspection in the inactive two-and-a-half years since.
ALSO READ: 2022 must be about less talk and more action for returning Thurman
Notorious for his power, rather than sheer punching volume, the 33-year-old feels he would've edged past Pacquiao on that night to retain his WBA (Super) welterweight title had he been more active with his output in each round – even in spite of suffering an opening round knockdown.
Billed as a WBC eliminator, albeit not a final one, One Time spoke about the adjustments he should've made against Pacquiao during an interview on Time Out with Ray Flores recently:
"Take any round that I lost [in the Pacquiao fight], if I would have just thrown 15 more punches, I would have been able to solidify my victory regardless of the first-round knockdown. So the takeaway?

Thurman needs to throw more punches, don't leave it up to the judges. If you do, you gotta at least put in the effort so that they see your hands are moving.
He's since revealed, on multiple occasions across different platforms, that he was fighting through a hand injury that perhaps played a factor in opting against such a tactic.
"We know Pacquiao took some blows, he left the post-fight conference before I did, the man had to go lay down. The damage was dealt, okay, but the victory was in his favour, not mine. I look at the numbers, the punch count. I threw a good amount but obviously could've done more."
Thurman (29-1, 22 KOs) is backing himself to showcase his evolution in that area against Barrios (26-1, 17 KOs), who is making his 147lb debut after regularly competing at 140lbs.
Both coming off losses – Barrios memorably last June against Gervonta Davis – Thurman is backing himself to get the job done and reclaim his high standing among the division.
"In this training camp right now, we're making sure we're doing more, increasing our strength and conditioning. 2019 was not ideal, I told everybody you're not going to see the best but didn't explain why. I knew I was injured."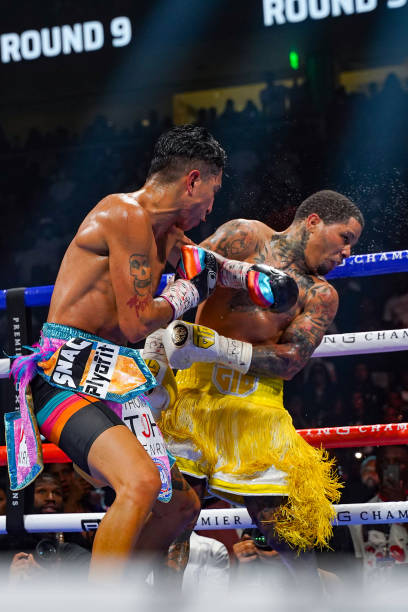 Although he's going up a weight class and will look to stake his own claim at 147lbs, Barrios is aware what he's up against – but just like against Tank, doesn't seem fazed by the occasion:
"The fight against Davis was fundamental, my first PPV but now I have the opportunity to star in a big card and this has been a dream I have always had.

It will be a tough fight, but I'm younger, taller, bigger so will use my distance, size and skills. I feel good, had a great camp, ready and very excited.

I expect a very dangerous Thuman, who comes back smarter and more determined – twelve very intense rounds and in which I am not afraid to trade punches."
Picture source: Getty Images — quotes via BoxingScene