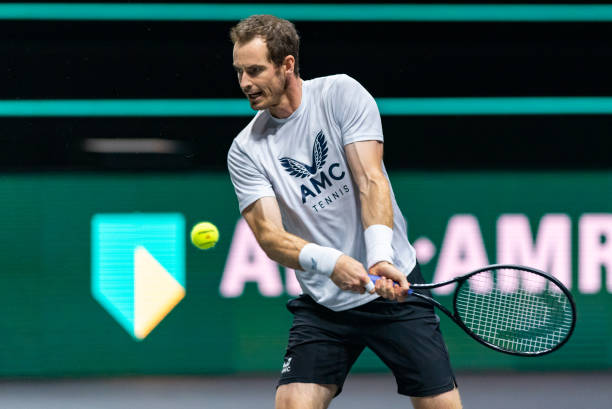 Andy Murray has ruled out playing on clay later this year, while the former world no. 1 trials various coaching arrangements aiming to finish his career on a high. Elsewhere in the tennis world, 2009 US Open champion Juan Martin del Potro is preparing to say farewell to the sport this month because after multiple surgeries without success, his knee is becoming a nightmare.
del Potro hints at retirement, wants to live life pain-free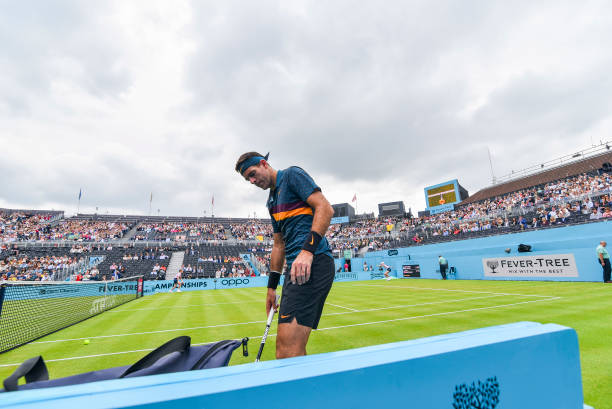 After recent news announcing Juan Martin del Potro would compete at both this week's Argentina Open and Rio the following week, many assumed it'd be a long-awaited return.
However, the 2009 US Open champion has instead revealed this will be more of an extended goodbye, rather than the triumphant comeback he has longed to complete. Speaking in a pre-tournament press conference, the Argentine discussed the difficult decision:
"I know people are expecting me to return to tennis, but this may be more of a farewell than a return. I have strength to go forward but my knee is becoming a nightmare, been trying alternative treatments for a number of years, with different doctors and attempts to fix it but still not found a solution.

I never imagined retiring without having the chance to say goodbye and I can't imagine a better tournament than Buenos Aires to do it. After these weeks, we will see what happens with my future, but I am clear that I want to live like a person of 33 years and try to not have pain."
As for his first-round matchup, he's set to face compatriot Federico Delbonis, seeded sixth in the tournament, on Tuesday afternoon (4pm BST).
What initially caused this latest setback?
Sidelined since fracturing his kneecap during a R1 victory over Denis Shapovalov at Queen's Club in June 2019, the 33-year-old has now undergone four separate surgeries on the injury.
He came back from a set down to beat 20-time Major champion Roger Federer in the 2009 US Open final, for the one and only Slam title – his career has been frequently hampered by injuries since. Per ESPN, this was the fourth time he's been sidelined for at least eight successive months.
Since winning at Flushing Meadows over a decade ago, he has been absent for a whopping 24 Grand Slam tournaments but also achieved a quarter-final finish or better in eight of 22 entered.
After an initial surgery three years ago, Del Potro had two further operations in 2020: January 27 and August 26. He wasn't pain-free afterwards and spoke about suffering from day-to-day activities: his knee wouldn't allow him to run or jump while walking up the stairs was difficult.
Del Potro won a bronze medal at the London Olympics in 2012, beating Djokovic in the third-place matchup before losing a four-set Final against Andy Murray four years later at Rio 2016.
Speaking of…
---
Murray to trial Wawrinka's coach, says he'll skip clay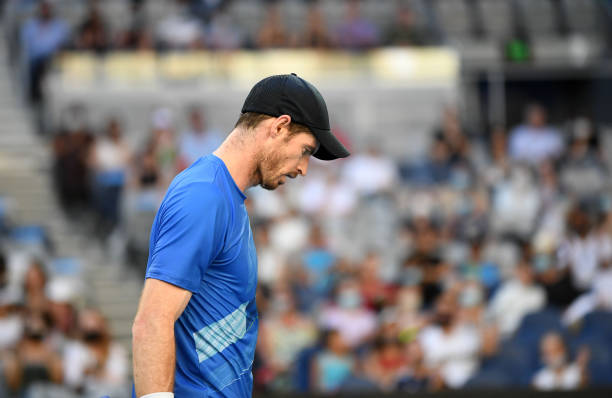 After an unsuccessful trial with Jan de Witt, Andy Murray is set to re-appoint Stan Wawrinka's coach Dani Valverdu on another trial basis. Murray, who won four matches in Sydney before the Australian Open, was left underwhelmed by his overall showing at the year's first Grand Slam.
Having parted ways with long-term coach Jamie Delgado, who is now with Wimbledon semi-finalist Denis Shapovalov, Murray has returned to a familiar face in Vallverdu – the pair worked together between 2010 and 2014, where he won two Slams and reached three further finals.
Having shown resilience to beat Nikoloz Basilashvili in R1, he lost in straight-sets to Japanese qualifier Taro Daniel and spluttered 49 unforced errors, before doubling down on the frustration post-match – saying it wasn't good enough and that early exits from Slams isn't motivating.
ALSO READ: AUS OPEN 2022 – Murray, Raducanu among notable names to fall on Day 4
Also confirming he wouldn't return to Australia next year unless performances and results improve by then, the former world no. 1 doesn't have a lot of time to solve this dwindling form.
"Last year I had some issues at the beginning of the year, the clay didn't help, so I've spoken to my team about that and this year – while I feel good and healthy – I don't want to take that risk. I'm not planning on playing the clay, but will still try to compete a bit during that period."
At the time of writing, he's back into the ATP's top-100 rankings at #93 for the first time since undergoing double hip surgery. However, multiple wildcard tournament entries as a low-ranked player means the 34-year-old is often at the mercy of receiving kinder draws in smaller events.
A case in point is his situation this week.
Murray, one of three wildcard entries alongside Tallon Griekspoor and a returning Jo-Wilfried Tsonga, faces an inspired Alexander Bublik first Wednesday (9am BST) after the Kazakhstani won 6-4, 6-3 vs. Alexander Zverev at the weekend in Montpellier, thus clinching his first ATP title.
If he wins, he'll likely face Australian Open quarter-finalist Felix Auger-Aliassime (#9), who holds a 4-0 H2H record against his first-round opponent – Belarusian qualifier Egor Gerasimov.
Picture source: Getty Images — quotes via tennishead.net