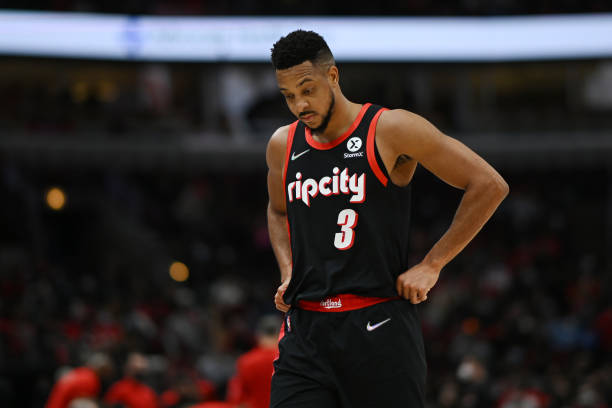 Midway through his ninth NBA campaign, after 564 regular season games and 57 more in the playoffs, Portland Trail Blazers shooting guard CJ McCollum has been acquired as part of a seven-player trade package sending him to the New Orleans Pelicans. It's the end of an era in Oregon for the 30-year-old, while opening up new opportunities elsewhere. But why now?

right move, wrong timing? McCollum traded to the Pelicans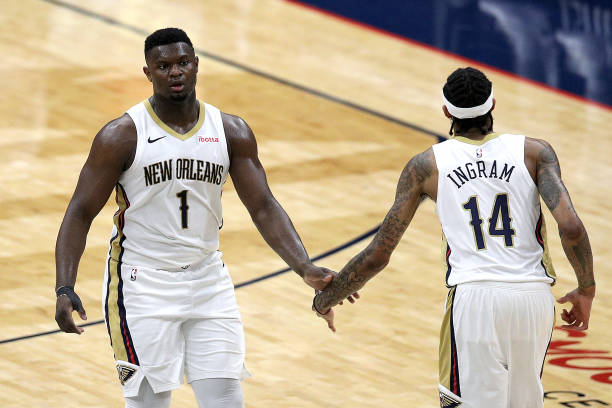 He must've known. Deep down, in the pit of his stomach, it would've been eating away at him.
After all, his All-Star teammate Damian Lillard had flirted with the possibility of a departure via blockbuster trade not long before this season even began. But no, they were going to ride it out the hard way, sticking it to their critics. Were they about to break up this backcourt tandem?
They say timing is pivotal, but after reading Jason Quick's Athletic piece on Dec. 7, the writing felt on the wall as far as his long-term future with the franchise he called home was concerned.
Setting the table for a compelling read, the first few paragraphs said:
"I was driving home Monday after the Trail Blazers' latest loss, deep in thought about a 10-minute conversation I just had with CJ McCollum in the back hallway of the Moda Center, when my phone pinged. It was McCollum. As I looked down at his text message, I was taken aback. Enough so that I pulled over and read it again.

"Oregon is home. Always will be. I got married here. My son will be born here. We bought 318 acres and started planting our vineyard here. This city and organization have been very good to me and my family. We're forever grateful."

As my car idled on the side of the road, my mind raced. Did I miss something? Did McCollum get traded? I did a quick search. Nothing.

"Damn," I texted back. "You make it sound like a goodbye."
"It's not a goodbye," he replied. "I'm still here, my friend."
After a five-game absence, Lillard started nine games before having abdominal surgery to fix an issue that had bothered him since the Tokyo Olympics, where he clinched gold with team USA.
Three days before the surgery was perfomed in Philadelphia, one of multiple trade destinations linked in the offseason, McCollum and his wife Elise welcomed their first child: son Jacobi.
Sidelined himself for six weeks with a collapsed lung, the abrupt break proved a blessing in disguise for CJ personally while in the background, Portland were plotting their next moves.
Last Friday came the first domino to fall: quality shooting guard Norman Powell – who they'd spent a lot to acquire just last season – and veteran power forward Robert Covington were both LA-bound in a move that didn't appear to have much upside on their end of the deal on paper.
Traded away to the Los Angeles Clippers for streaky point guard Eric Bledsoe, injury-prone Justise Winslow, rookie guard Keon Johnson alongside a 2025 second-round draft pick. Why?
Ah, that makes sense in theory. But hang on, did we not hear of these bullish intentions to build around Lillard last year, and the season before that too? Portland, for better or worse, have managed to trade away a rising sharpshooting talent in Gary Trent Jr and more besides.
McCollum, who posted 17 points and six assists in 26 minutes during their blowout loss against the defending champion Milwaukee Bucks on Feb. 5, now gets a chance at a true fresh start – one that should've been afforded to him and his perennial All-Star teammate three years ago.
New Orleans aren't the only team out West making a big splash either, as shockwaves were sent later today after news confirmed Sacramento were trading away Buddy Hield and surging second-year guard Tyrese Haliburton to acquire Indiana Pacers' All-Star Domantas Sabonis.
As for Lillard, who knows? He made his bed and is on a contract that doesn't exactly allow for as much flexibility, especially with the James Harden to Philadelphia rumours intensifying of late.
Picture source: Getty Images