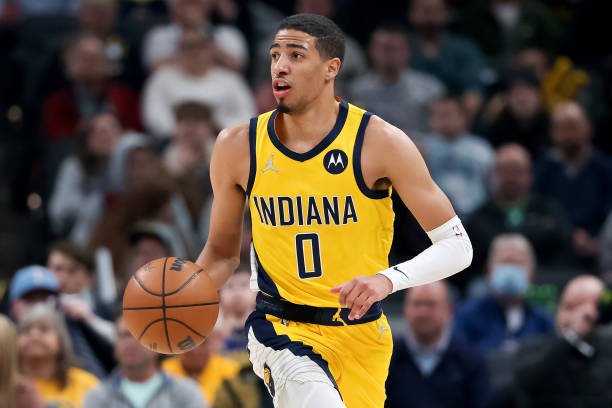 After being involved in a surprising Domantas Sabonis trade package which sent him to the Indiana Pacers midweek, surging young guard Tyrese Haliburton – who finished third in Rookie of the Year voting last term – has been hailed as their key franchise building block.

Indiana's future a bright one with Haliburton their centrepiece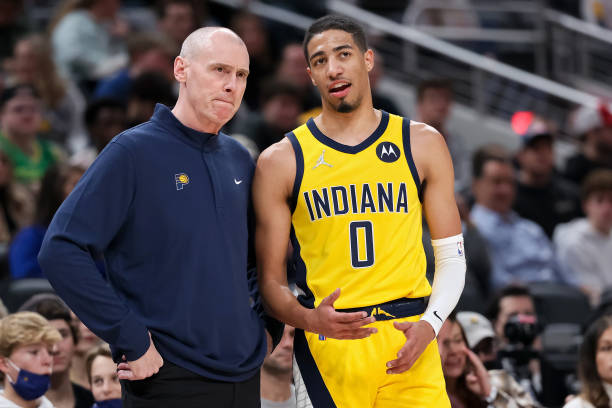 It wasn't a flawless debut, but impressive nonetheless: 23 points, six assists, four made three-pointers, a trio of rebounds and steals to go with it on the box score. Indiana still somehow lost 120-113, despite producing a 47-point first quarter, as the Cavaliers' excellent season continues.
The trade
Sacramento acquires
Domantas Sabonis, Jeremy Lamb, Justin Holiday and a 2023 second-round pick
Indiana receives
Tyrese Haliburton, Buddy Hield, Tristan Thompson
Hield – persistently linked with a trade to Los Angeles from last summer onwards – wasn't traded again this past week despite reported interest across the league in his services. Thompson, whose off-court issues saw him hint at retiring this year, will be a free agent after this year.
On the topic of their rebuild, Pritchard was bullish when talking to local media on Friday about the next chapter in an Eastern Conference where multiple franchises are on the up:
"Point guard of our future and if you have been in this business for a long time, getting a point guard that is young with upside and you feel like you can build around for the next 10 years, those don't come around very often.

Tyrese is that guy. We feel like not only on the court but off, he brings a persona that we need and it's going to be great building around him, Chris [Duarte] as our young players… Goga [Bitadze], [Isaiah] Jackson and Duane [Washington Jr.]. We've got a lot of young players we can take a look at and grow."
Making incremental improvements from his rookie year, Haliburton averaged 14.3 points, 7.4 assists and 3.9 rebs on 45.7% FG alongside 41.3% (3P%) in 51 starts for Sacramento this term.
As I wrote earlier this season, his impressive play presented the Kings' hierarchy with a dilemma to consider given De'Aaron Fox's contract and a promising rookie guard in Davion Mitchell. As such, they utilised his excellent surge without Fox to trade him in the Sabonis deal.
Unsurprisingly, rival NBA executives believe Indiana will be willing to trade dependable guard Malcolm Brogdon this offseason. The 29-year-old, who has a trade restriction in place until April, inked a two-year $45m contract extension in October – kicking in after the 2022-23 campaign.
Brogdon has averaged 18.5 points, 5.9 assists and 5.1 rebounds in 28 starts this season but his shooting was particularly rough before an extended stretch without much time on the floor – a career-low in three-point shooting (30.7%) and one of his least efficient FG% seasons (50.4%).
Currently sidelined with a troublesome Achilles injury, he's missed 24 of their last 27 games and while ramping up activity, there is no timetable for his return to court.
Picture source: Getty Images