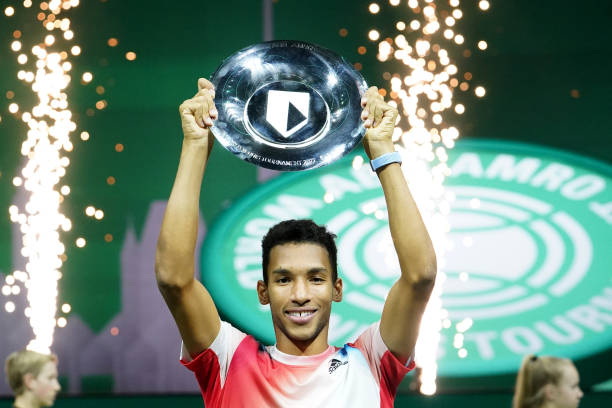 Having held an unwanted 0-8 record in ATP finals, the ninth time proved the charm for Australian Open quarter-finalist Felix Auger-Aliassime. Having recovered from losing a first set tiebreak to knock out the defending champion Andrey Rublev in the semi-finals, he then dropped just six games against French Open runner-up Stefanos Tsitsipas in Sunday's final.

Felix fantastic as he ends his finals hoodoo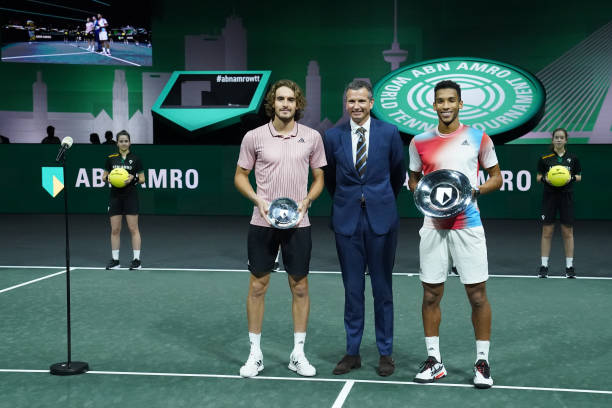 Auger-Aliassime [3] bt. Tsitsipas [1] 6-4, 6-2
Snapping an 0-8 losing streak in ATP finals, including defeats by Tsitsipas himself and Gael Monfils by the same scoreline at this tournament two years ago, the 21-year-old Canadian has finally put to rest an unwanted finals record that has hung over him these last three years.
Also read: Auger-Aliassime says his first ATP title will come when it's deserved
After suffering a heartbreaking five-set defeat – despite a comfortable lead – by eventual runner-up Daniil Medvedev in Melbourne on Jan. 26, this was his first tournament since then.
He has been working with Rafael Nadal's uncle Toni since last year and naturally, this will be heralded as a morale-boosting result that may set him up for more deep runs at Majors, growing in confidence and consistency as far as big matches against the world's best are concerned.
As quoted by tennishead.net, Felix was naturally glad to finally get over the line:
"It has not been the smoothest road since my first final three years ago. It is an amazing day for me to get my first title, especially here – I played my first ATP main draw here a couple of years ago, so it is right I won my first here. I have a lot of good memories playing here, so thank you [to the fans] for making it a special week for me that I will remember for the rest of my life.

It is the happiest day of my career, hopefully the first of many to come. Of course I'm happy, but think the relief is even bigger just because I heard about it so many times – trust me – and it's not easy.

I'm human after all… I have doubts, fears at times, stress like everybody. Now I can just play even more freely when it comes to these last matches in the tournament, those finals in the future."
Upcoming for Felix, he's seeded third again – behind Tsitsipas and Rublev – with this week's Marseille Open, an ATP 250, next on the agenda. He'll play one of two wildcard entries: a returning Jo-Wilfried Tsonga or Gilles Simon, who are scheduled to play on Tuesday evening.
Picture source: Getty Images