Ahead of their eagerly-anticipated domestic grudge match, one which BOXXER promoter Ben Shalom has described as legacy-defining, Amir Khan and Kell Brook will finally go head-to-head at Manchester's AO Arena this weekend. But are critics getting too excited about a pair of declining 35-year-old former world champions finally locking horns in a catchweight bout?
Better late than never: Khan vs Brook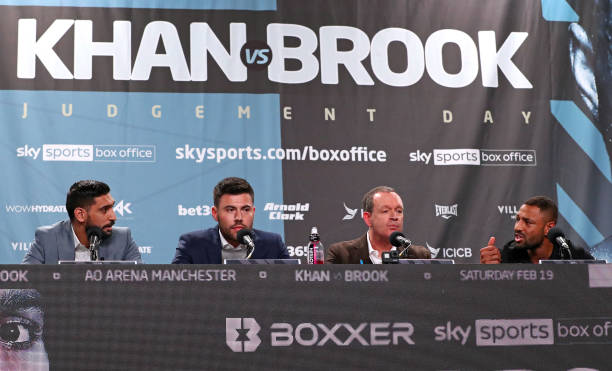 Even being a 149-pound catchweight bout, with a rehydration clause for good measure, it didn't stop tickets being sold out in 10 minutes to headline a Manchester PPV card featuring a Natasha Jonas title fight and Olympic bronze medallist Frazer Clarke's pro debut at heavyweight.
On this matchup, BOXXER promoter Ben Shalom said:
"Brook vs Khan is a fight that has sparked international interest.

This legacy-defining fight between the UK superstars, who have been world champions on American soil, now meet in a final showdown in one of the most eagerly anticipated fights in UK history."
While there's always likely to be some hyperbole sprinkled across statements like those, Shalom's comments aren't exactly untrue – even if this bout was heavily requested in the early part of the previous decade, rather than when both are eyeing one final scalp at 35 apiece.
Over the last two years, both men have suffered knockout defeats by WBO welterweight champion Terence Crawford, who flew to the UK in support of his friend Khan. Bud believes Amir, now trained by Crawford's head coach Brian McIntyre, is fully ready for what lies ahead.
In an interview with Sky Sports earlier this week, the 34-year-old said:
"We have different styles. Amir is fast, likes to box a lot. Two different styles. What he is working on against Brook is different to what I worked on, not the same gameplan. I'm just here to support a friend, Amir is ready, has done everything that he needs to do – it should be a great fight.

We, as fighters, lose sight of things we should and shouldn't be doing. The most important thing in the gameplan: be himself, stick to what is working."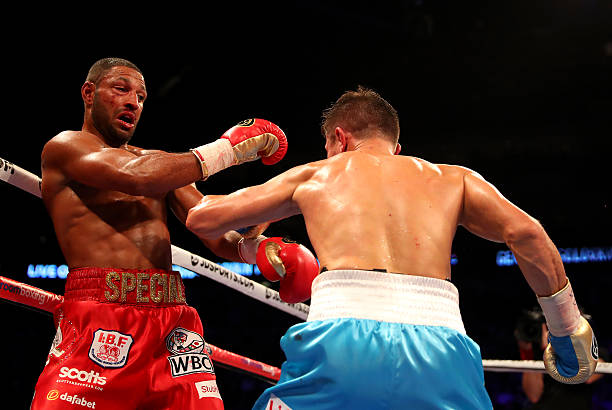 Both have hinted at retirement in the past and Brook, whose collapse against Crawford was more recent and spoke to his drastically diminishing punch resistance, believes the motivation for this training camp has re-energised him as far as potentially continuing past this weekend.
"I was at a moment in my career where there was nothing appealing for me, so I started to maybe think about calling it a day. I've enjoyed training, improving week-by-week, so it's gonna be one of them where I'll sit down with my immediate family and we'll have a big discussion on what I do next.

Do I carry on? It's always hard for a fighter to call it a day, and the way I'm feeling and performing in the gym, I do want to carry on.

Winning a world title in America against Shawn Porter, fighting [Gennadiy] Golovkin at middleweight, then Crawford. I've been at a high level, but this grudge match is the icing on the cake in my career. If I do walk away, I can be satisfied because I've tried my best to make these fights happen for the fans."
As for Khan, a silver medallist in the lightweight division at the 2004 Olympic Games in Athens, he stressed he cannot afford to lose to someone like Brook given their bad blood over the years.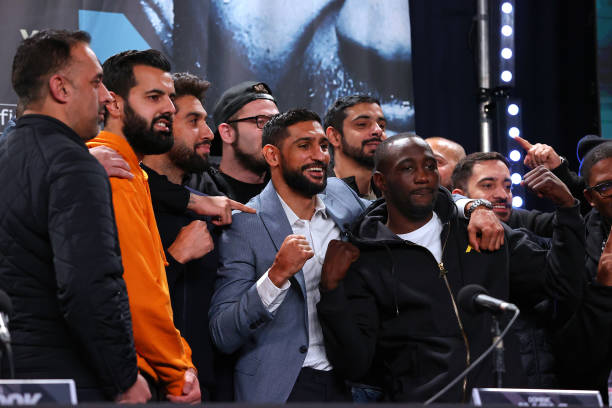 After spending time in Nebraska during his training camp, where he sparred Crawford and others, he naturally spoke highly of the experience while hinting it's done wonders for his career.
"We don't like each other, everyone sees that. I cannot lose against someone like Kell, it would be very upsetting in my career if I did. That's why going into this fight, we had to be 100% ready and have to beat him in good fashion.

I feel better at 35 than I was at 25, believe it or not. I feel so strong, so fresh, got that love back for the sport again. Training with the new team in Nebraska, they brought the love back for me, really excited to see what the future holds."
We'll have to wait and see whose chin holds up firm under duress better, and importantly which of the two declining stars is durable enough to hit and get hit without major consequence.
Picture source: Getty Images — quotes via BoxingScene