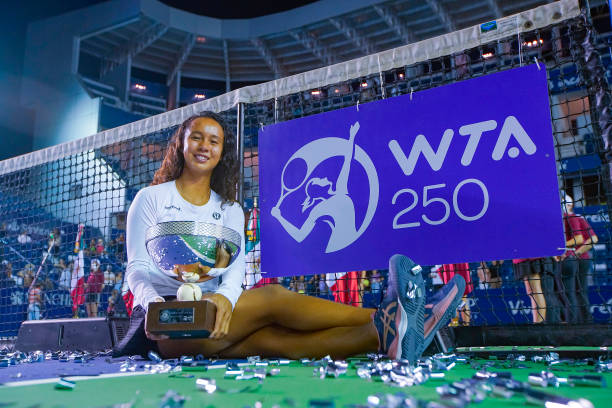 It was high-quality tennis but nervy at times, including a 10-minute sequence late on with the match nervously on a knife-edge, but 2021 US Open runner-up Leylah Fernandez did what she set out to do: retain her Monterrey title, recovering from 4-1 down in the deciding set – saving five championship points – to outlast Colombian youngster Maria Camila Osorio Serrano.
Fernandez shows resiliency to successfully defend title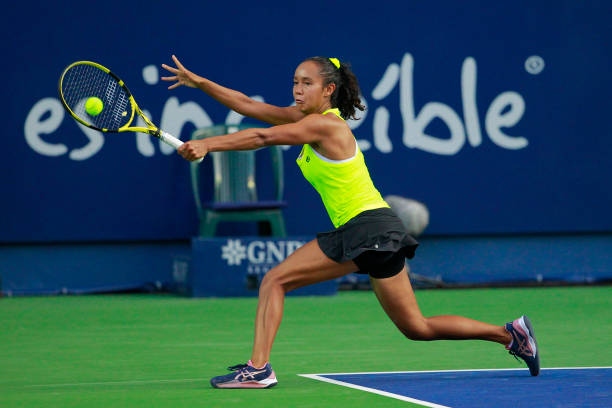 Fernandez [2] bt. Osorio [5] 6-7 (5-7), 6-4, 7-6 (7-3)
After a stunning comeback vs. top seed Elina Svitolina last week, Colombian youngster Maria Camila Osorio Serrano found herself experiencing the opposite in a topsy-turvy showpiece event featuring two talented next-gen players who will grow from a character-building finale.
Quickly down 3-0, then 5-2 against a confident Canadian in set one, the 20-year-old could be forgiven for a sluggish start in her third WTA final. But, just like she did against Naomi Osaka in Melbourne, Osorio refused to relent despite the scoreline and her shot consistency failing her.
Soon enough, the tide turned for the first time – and it wouldn't be the last. Osorio broke back and held firm to take it to a tiebreak, which was sealed despite going down an early mini break.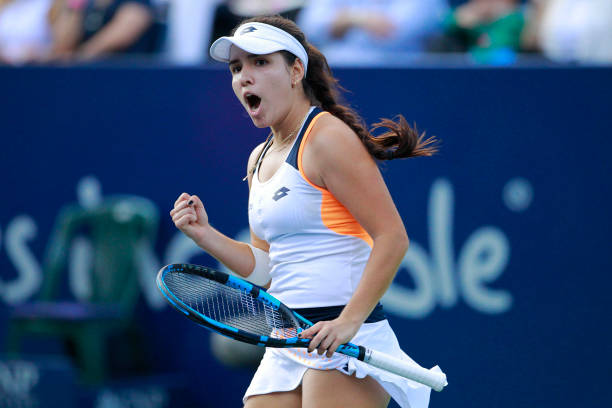 Osorio departed for a medical timeout off-court and the sudden break gave Fernandez an opportunity to reset, as she fumed to herself. Understandably so.
Considering there were multiple opportunities to close out the set, the pressure told as Osorio continued chipping away at her resolve. Line call challenges were often incorrect, while Leylah felt hard done by after believing the ball had bounced twice mid-rally – during a point she lost.
Things weren't going her way but she couldn't dwell on previous mistakes, instead needing to focus on what she could change: how she approached set two and recovered to level the scores.
Osorio, who had protective strapping on her upper right thigh, had her movement thoroughly tested after the break as Fernandez aimed for lines and consciously tried to blast through her.
This time when she built up a 4-1 lead, the teenager didn't relinquish her initiative and into a deciding set they went. There, they exchanged breaks of serve to begin the third set as their individual service games increased in length and suddenly became emotional rollercoasters.
As previously mentioned, the dicey 10-minute sequence late on rather typified what was an entertaining but frenetic affair. Fernandez spoke to the umpire, called for the tournament director and play was then dramatically halted after some of the night floodlights went out.
Normally this wouldn't warrant much attention, but it happened while Osorio had one of her match points at 6-5 and there was no subsequent warm-up after such time between points.
Fernandez benefited considerably from the stoppage, coming out aggressively and without fear, winning 10 of the next 13 points (tiebreak included) to clinch a remarkable recovery victory.
---
What's next?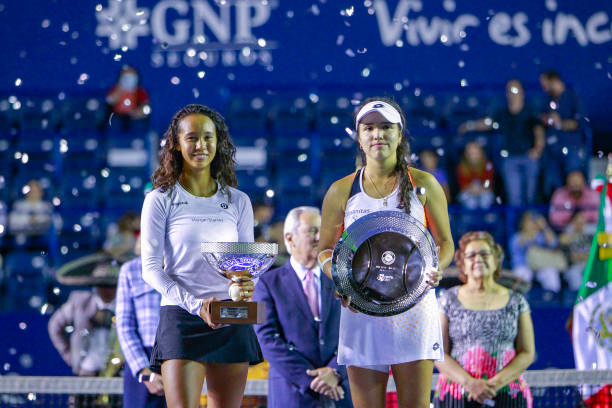 With the Indian Wells qualifying drawing to a close right now, both players are already inserted in the main draw and similarly have difficult sections to emerge from if they want a deep run.
Fernandez
Anisimova, Ostapenko [10] and Badosa [5] among those in her section
Osorio
Sakkari [6], Kvitova [27]. Kostyuk and Jabeur [9]
Osorio, world no. 34, narrowly missed out on a seeding and will face Belarus' Aliaksandra Sasnovich for a spot in R2 on Wednesday evening.
As for Fernandez [18th seed], she'll play an American youngster first: either wildcard Emma Navarro or Amanda Anisimova, who won fans with her play at this year's Australian Open.
Picture source: Getty Images