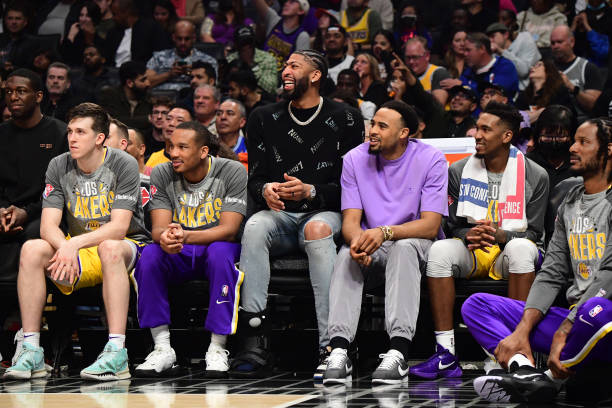 After sustaining a foot sprain that has sidelined him since February 16, Lakers' All-Star big man Anthony Davis is progressing in his rehab and will be re-evaluated this coming week. The franchise are optimistic the eight-time All-Star, who turned 29 on Friday, is back to 100% before the playoffs begin – where they're expected to be involved in the play-in tournament again.
Walking boot now off, Davis doing well with his rehab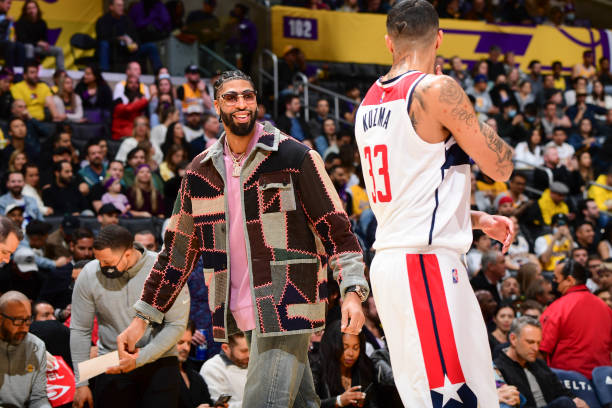 For the first time in his ten-year professional career, Anthony Davis is on course to have missed more regular season games than he's played. After playing just 36 games in the shortened 72-game campaign last term, the 29-year-old big man has already missed 29 this year and counting.
Judging from the language used by experts and league insiders, it's unlikely AD will return before their game against Denver on April 3. If that's the case, he will have already missed more games (42) than can be made up. ESPN's Adrian Wojnarowski detailed the next steps for him yesterday:
Even after LeBron James' 50-point explosion against the Washington Wizards in the early hours on Saturday, the Lakers currently sit eight games below .500 (29-37) in the Western Conference.
At the time of writing, they're ninth – five games back from their local rival LA Clippers, while also two ahead of the surging New Orleans Pelicans in 10th for the West's final play-in berth.
Frank Vogel's men also have a tough schedule between now and their final regular season game at home to the unpredictable Oklahoma City Thunder on April 9.
That continues in Phoenix later tonight (tip-off time: 1am BST), against the league-leading Suns – who became the first team to clinch a playoff berth with their 111-90 win vs. Miami on March 10.
Even without Chris Paul (wrist), Phoenix head coach Monty Williams will want to see an assertive start and composed finish if the game is tight down the stretch, after fourth-year shooting guard Gary Trent Jr went for 42 points on 21 shots as they lost to Toronto earlier this past weekend.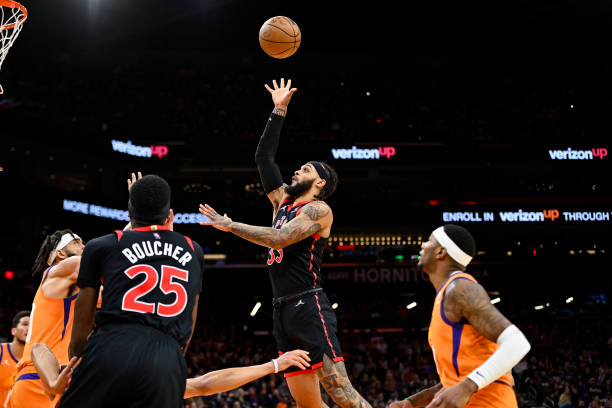 As for the Lakers, it's that familiar saying: availability is the best ability. AD is averaging 23.1 points, 9.7 rebounds, 2.3 blocks per game on 53.7% FG but hasn't been able to stay on the floor.
This is his worst three-point shooting season since 2014-15 during his time in New Orleans and with a roster constructed without many sharpshooters besides Malik Monk, that particular weakness has been exacerbated by a disappointing first year with Russell Westbrook in LA.
Picture source: Getty Images