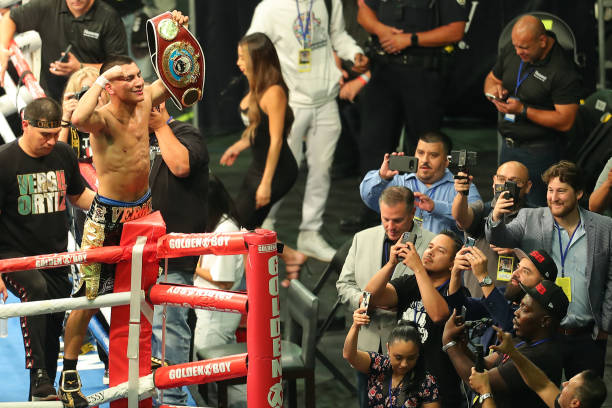 An untimely diagnosis, mid-fight week, means the highly-ranked welterweight prospect will have to wait indefinitely before rebooking what was to be his first in-ring appearance of 2022 against a bullish Brit making his US debut as two of the WBO's top-5 at 147lbs were set to duel.
Ortiz sr: vergil could've died with this stuff, glad we caught it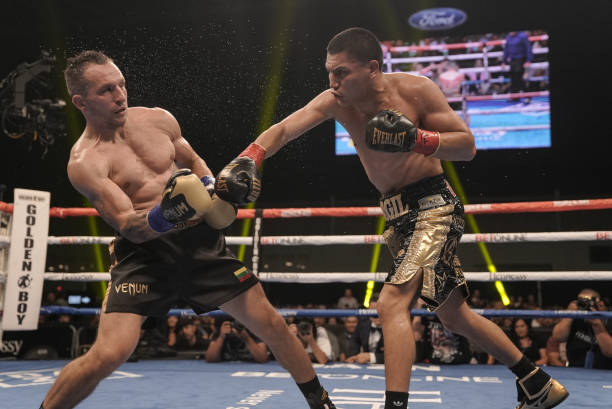 Untimely but fortunate. Golden Boy Promotions announced earlier this week that highly-rated American rising star Vergil Ortiz Jr was forced to withdraw from tomorrow night's scheduled welterweight clash in LA against Michael McKinson after being diagnosed with rhabdomyolysis.
Also read: Ortiz Jr's star rises further after disciplined, gritty R8 Kavaliauskas KO
Vergil Ortiz Sr, his father and trainer, told ESPN the 23-year-old underwent blood tests last Friday, trained Saturday, then rested the following day. After the subsequent results revealed rhabdomyolysis, Ortiz was admitted to hospital on Monday and released the following evening.
Rhabdomyolysis is a breakdown of muscle tissue that releases the damaging protein myoglobin into the blood, which can lead to kidney damage. The cause of the condition wasn't clear, but his father said he noticed something was wrong roughly two weeks prior.
Ortiz Sr. said his son was instructed to rest for a few weeks while also consuming plenty of fluids in order to effectively flush the protein out.
"He was dropping weight too fast for me, that's when I knew something was wrong. I just know my son so well, he can't go from 100 miles per hour one day to zero the next [in sparring]. When my son fights, he fights a certain way.

His movements require a certain balance… he just seemed like he was off-balance, wasn't himself. I thought maybe he had something on his mind, he could have almost died with this stuff – his kidney and liver were starting to go down – we caught it at the right time."
Although there wasn't anything he could do, the man himself still feel obliged to issue an apology on social media midweek after news broke of his withdrawal.
McKinson, ranked #3 by the WBO, will now face Alex Martin (17-3, 6 KOs) after the 32-year-old made the 147lb limit on short-notice. Original replacement, Jesus Antonio Perez Campos (24-3, 18 KOs), fell through after being almost 30 pounds overweight on arrival from Mexico.
"Such an up-and-down week but we have [come] to fight, whoever, regardless. Time to adapt to the situations and overcome."
McKinson (21-0, 2 KOs) was eagerly awaiting his first world-class challenge and instead will have to wait even longer before getting the recognition George Kambosos and Jack Catterall earned recently after being high mandatory challengers for one of the sport's four sanctioning bodies.
Picture source: Getty Images — quotes via ESPN, BoxingScene